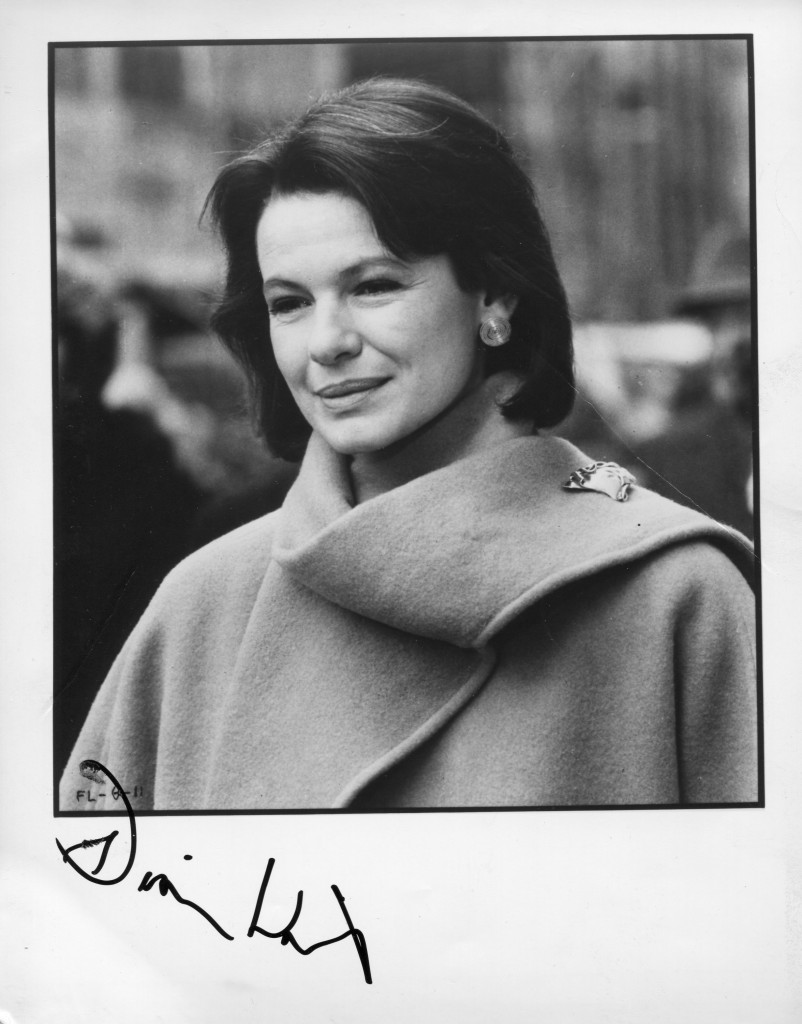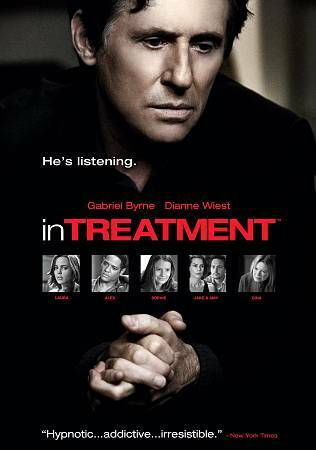 Dianne Wiest was born in 1948 in Kansas City.   She made her movie debut with Jill Clayburgh in "It's My Turn" in 1980.   She made several films with Woodt Allen and won two Oscars in his films, "Hannah and her Sisters" and "Bullets Over Broadway".   She also stars in the television series !In Treatment" as Gabriel Byrne's analyst.
TCM Overview:
Academy Award-winning actress Dianne Wiest was a highly respected New York stage veteran who initially carved out a reputation for intense dramatic chops, but found herself more frequently cast in comedy when her career expanded to include feature films. A favorite of filmmaker Woody Allen, the director offered her every stage actress' dream of playing complex, well-developed characters which she brought to sparkling life in films including "Hannah and Her Sisters" (1986), "Radio Days" (1987) and "Bullets Over Broadway" (1994). Hollywood generally gave the versatile actress less adventurous work and Wiest obliged with innumerable supporting roles as underwritten moms, though some of Tinseltown's more visionary directors captured her quirky qualities in "The Lost Boys" (1987), "Parenthood" (1989) and "Edward Scissorhands" (1990). Wiest's steady Hollywood offers financed the actress' frequent returns to the New York stage, and she remained a figure both on- and off-Broadway throughout her film and eventual primetime television career, culminating in the revered role of a therapist on HBO's "In Treatment" (2008- ), all which helped cement her status as one of Hollywood's most esteemed and beloved character actresses.
Wiest was born on March 28, 1948, in Kansas City, MO, but as the eldest child of a pilot and a nurse she was an "Army brat" who grew up in several communities in the U.S. and Germany. While a teenager, she studied at the School of American Ballet, but abandoned dance at the age 16 in favor of acting. She dropped out of the University of Maryland when she was offered a slot in a touring Shakespeare company, eventually landing a four-year gig as a member of the Arena Stage in Washington, DC. By the mid-1970s, Wiest had settled in New York City and found employment in productions at the New York Shakespeare Festival's Public Theatre. Wiest broke through with a multiple award-winning comic turn in the off-Broadway play "The Art of Dining" in 1979. She played Desdemona to James Earl Jones' "Othello" in 1982 and made her first significant film appearance that year, supporting Jill Clayburgh in "I'm Dancing as Fast as I Can." She also began to land a handful of small screen productions, turning in stage-quality work in "The Wall" (CBS, 1982), a fictionalized account of Jewish Resistance to Nazis in WWII Warsaw, and "The Face of Rage" (ABC, 1983), where she gave a moving depiction of a rape survivor.
Wiest began making inroads in features by playing routine roles, including the long-suffering wife of a preacher (John Lithgow) in "Footloose" (1984), but it took joining Woody Allen's unofficial stock company and being given the freedom to showcase her capabilities for her profile to rise. In "The Purple Rose of Cairo" (1985), the writer-director cast her in the small but memorable role of a hard-bitten prostitute. Wiest picked up her first Academy Award for her scene-stealing turn as Mia Farrow's younger sister, a neurotically unfocused aspiring actress in "Hannah and Her Sisters" (1986). She also lent a similar garrulous charm to man-chasing spinster Aunt Bea in Allen's nostalgic "Radio Days" (1987). In his turgid "September" (1987), she again gave a command performance as an unhappily married woman competing with her best friend (Farrow) for the attentions of the same man (Sam Waterston). It was doubtful that another actress could have telegraphed the character's sexual desire mixed with apprehension in the way that Wiest effectively did.
After the Oscar win and string of strong Allen outings, Hollywood predictably began to tap Wiest for maternal roles. She played the clueless mom of a budding vampire in the cult hit, "The Lost Boys" (1987), the sainted Madonna of "Bright Lights, Big City" (1988), and the wholesome Avon Lady and adoptive mom of outcast "Edward Scissorhands" (1990). Ron Howard's "Parenthood" (1989) netted Wiest a second Academy Award nomination and a Golden Globe nomination for playing the harried, divorced parent of teenagers – one pregnant; one a morbid loner. In the span of some seven years, only "Little Man Tate" (1991) offered a slight change of pace, casting her as a caring child psychologist in conflict with the mother of a boy genius. It was Woody Allen who again provided a meaty and decidedly different character for Wiest: a narcissistic, tempestuous actress past her prime in "Bullets Over Broadway" (1994). Using her "stage voice" – a bit deeper, more sensual, and in Allen's words "more pretentious" – she inhabited the skin of this campy grande dame and amassed another set of trophies, including a second Oscar for Best Supporting Actress.
Another pedigree director – this time, Mike Nichols – paired Wiest with Gene Hackman as the conservative parents of a daughter marrying into an unconventional family in the laugh-out-loud comedy "The Birdcage" (1996). She added an Emmy to her collection for a 1996 guest appearance on "Avonlea" (The Disney Channel) before Robert Redford tapped into her maternal traits for "The Horse Whisperer" (1998). But the actress seemed to stumble a bit in her over-the-top interpretation of an eccentric aunt training her nieces, Sandra Bullock and Nicole Kidman, in witchcraft in "Practical Magic" (1998). Wiest picked up an Emmy nomination for a supporting role as a diner owner and friend to a seemingly ageless carpenter in "The Secret Life of Noah Dearborn" (CBS, 1999), and was tapped to play a wicked queen who plots to usurp the throne of mythical monarchy in the big-budget miniseries "The 10th Kingdom" (NBC, 2000). She remained a presence on the small screen for the next two years, taking on the role of a district attorney on the acclaimed legal drama "Law & Order" (NBC, 1990-2010).
A return to the big screen found Wiest playing the agoraphobic neighbor of a mentally retarded man (Sean Penn) fighting for custody of his seven-year-old daughter in "I Am Sam" (2002). Wiest lent her voice to Mrs. Copperbottom in the animated family blockbuster "Robots" (2005), and appeared next in "A Guide to Recognizing Your Saints" (2006), an independent film adaptation of Dito Montiel's memoir about growing up in Queens, NY during the 1980s. The film was a favorite on the festival circuit, winning a special Jury Prize for its ensemble cast at the Sundance Film Festival. In a great onscreen pairing with John Mahoney as parents to a widower (Steve Carell) with three daughters, Wiest contributed to the top notch performances in the offbeat comedy "Dan in Real Life" (2007).
Next up for the ever dependable player, Wiest won an Emmy Award for Best Supporting Actress in a Drama Series the following year for her return to primetime in HBO's "In Treatment" (HBO, 2008- ) a smart, character-driven drama starring Gabriel Byrne as a psychotherapist and Wiest as his therapist. She followed with a 2008 Golden Globe nomination for Best Performance by an Actress in a Supporting Role in a Series, Miniseries or Motion Picture Made for Television category. The actress also appeared on limited film screens that year as part of the reality-bending directorial debut from Charlie Kaufman, "Synecdoche, New York." In 2009, Wiest added to her long list of career accolades with another Best Supporting Actress Emmy nomination for "In Treatment."
 The above TCM overview can also be accessed online
here.