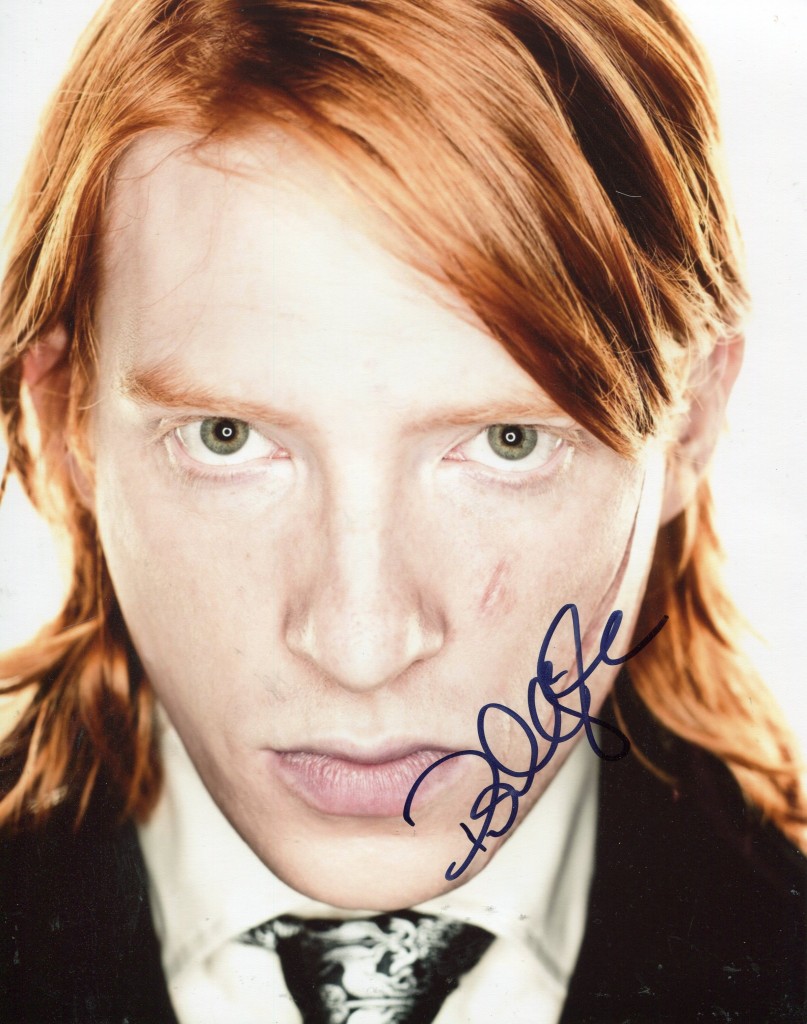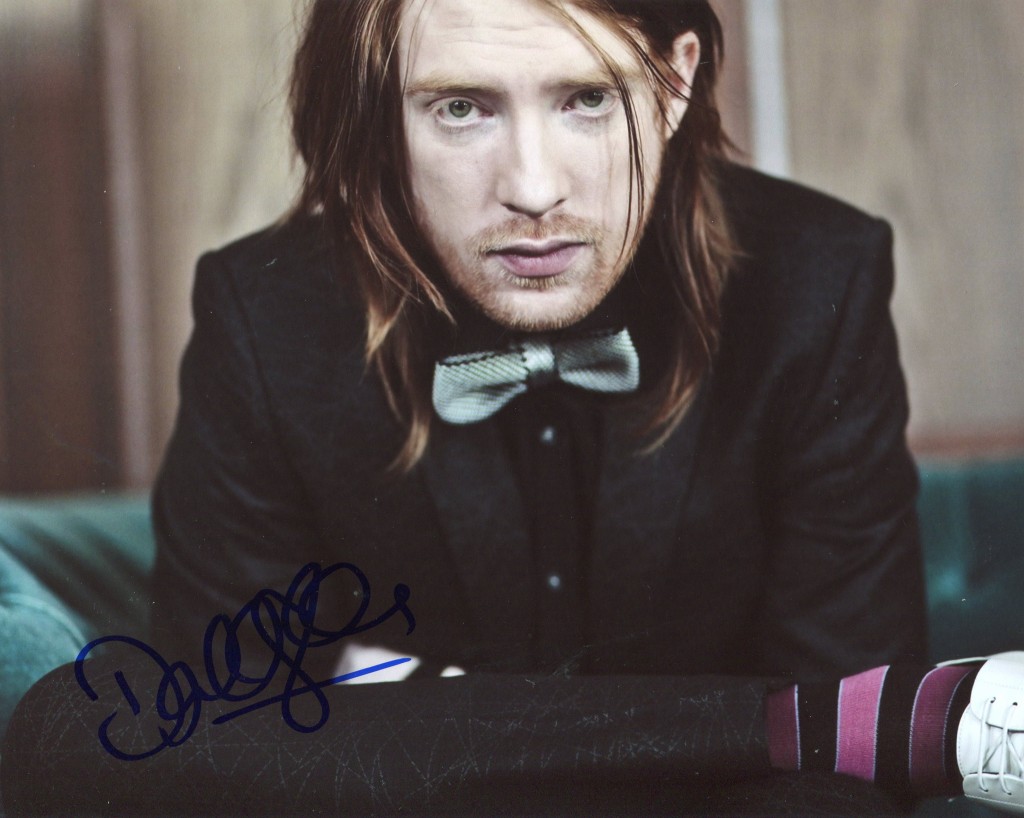 Domhnall Gleeson was born in Dublin in 1983. His father is the reknowned actor Brendan Gleeson. Domhnall has acted with the famed Druid Theatre in Galway. He starred on Broadway in Martin McDonagh's "The Lieutenant of Inishmore". On film he has starred in "Studs", the remake of "True Grit" and played Bill Weasley in "Harry Potter and the Deathly Hallows"
.TCM Overview:
Once you get past the intimidating-looking name (hint: it rhymes with tonal) and his impressive pedigree (his father is well-known Irish actor Brendan Gleeson), it's easy to see why the multi-talented Domhnall Gleeson has become so successful. Though he initially resisted becoming an actor, early appearances in two U.K. miniseries, "Rebel Heart" (BBC, 2001) and "The Last Furlong" (RTE, 2005), eventually gave way to roles in plays such as David Mamet's "American Buffalo" and Martin McDonagh's "The Lieutenant of Inishmore." Projects like his 2009 self-written directorial debut, the short film "What Will Survive Us," and his stint as a writer and performer on the Irish sketch-comedy series "Your Bad Self" (RTE, 2010) fueled Gleeson's creativity, while his role as Bill Weasley in the epic "Harry Potter and the Deathly Hallows: Part 1" (2010) and "Part 2" (2011), along with memorable performances in "Never Let Me Go" (2010) and "True Grit" (2010), provided international exposure. After a strong 2012 that found him in both "Shadow Dancer" and "Anna Karenina," it seemed like the once-reluctant Domhnall Gleeson finally became comfortable with being an actor.
Born in Dublin in the spring of 1983, Gleeson grew up watching his father, Brendan, leave behind a successful teaching career to pursue his love of acting. His initial protests of following in his footsteps died away when a particularly nervy speech, delivered while accepting an award on behalf of his father, landed him an agent. After studying media arts at the Dublin Institute of Technology, Gleeson made his acting debut in 2001's "Rebel Heart," a BBC miniseries about Ireland's struggle for independence. He balanced the occasional film and TV appearance with long stretches on stage in both London's West End and New York's Broadway, and in 2006 earned a Tony nomination for his lead role as Davey in the violently political "The Lieutenant of Inishmore."
But every high has a low and Gleeson was determined to create his own opportunities when none were being offered. In 2009 he wrote and directed the short film "What Will Survive of Us," before joining "Your Bad Self" in 2010 as a writer and lead actor. His hard work paid off that year when he appeared in a trio of high-profile films: first as the eldest Weasley brother in the opening half of the Harry Potter franchise's final installment; then as a restless clone in the adaptation of "Never Let Me Go;" and finally as an unlucky gunslinger in the Coen Brothers' critically acclaimed western, "True Grit." After reprising his role in the 2011 finale to the Harry Potter series, Gleeson re-united with two of his "Never Let Me Go" co-stars in 2012: Andrea Riseborough and Keira Knightley. In "Shadow Dancer" he portrayed an IRA member who's suspicious his that sister (Riseborough) has been flipped; and in the Russian epic "Anna Karenina," starring Knightley as the title aristocrat, he played the anxious landowner, Konstantin Levin. He next starred opposite Rachel McAdams and Bill Nighy in the Richard Curtis time-travel romantic comedy-drama "About Time" (2013). This mainstream film was followed by a quirkier role opposite Michael Fassbender (wearing a giant papier-mache cartoon head) in "Frank" (2014), a Sundance favorite inspired by the life of Chris Sievey, a British post-punk musician who created a cartoon alter ego named Frank Sidebottom.
The above TCM overview can also be accessed online here.