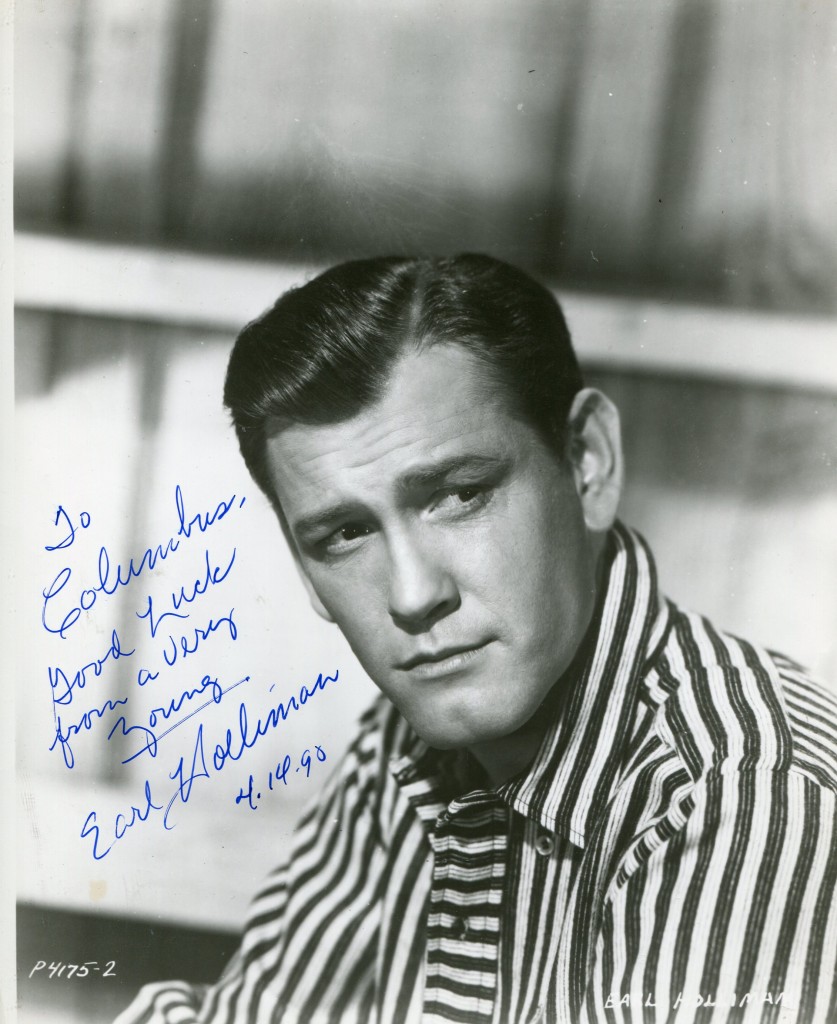 Earl Holliman was born in 1928 in Louisiana. His first film was "Scared Stiff" in 1953 starring Jerry Lewis and Dean Marin. He was featured in some major films of the 1950's including "Broken Lance", "Giant", Gunfight at the O.K. Corral", "Forbidden Planet" and "Hot Spell". He starred with Andrew Prine in "The Wide Country" and with Angie Dickinson in "Police Woman".
Gary Brumburgh's entry:
Louisiana-born actor Earl Holliman, after a stint in the Navy, studied at UCLA and the Pasadena Playhouse before earning his break in the Martin/Lewis comedy Scared Stiff(1953). He gained clout after portraying a variety of young, manly characters in rugged westerns and war drama, ranging from dim and/or good-natured to overly impulsive and/or threatening. He won a Golden Globe for his support performance as a girl-crazy brother in The Rainmaker (1956), holding his own against stars Burt Lancaster andKatharine Hepburn. He distinguished himself in a number of "A" grade films around the same time, including Broken Lance (1954) with Spencer Tracy, Gunfight at the O.K. Corral(1957), again with Lancaster, Giant (1956) with Elizabeth Taylor and Rock Hudson, Visit to a Small Planet (1960), again with Jerry Lewis, Summer and Smoke (1961) withGeraldine Page and The Sons of Katie Elder (1965) with John Wayne.
When the film offers started drying up in the 60s, he found TV a more welcoming medium, scoring in a number of westerns. His virile stance was perfect for a series of crime yarns. It all culminated with a four-year stint as the macho partner to sexy Angie Dickinson in Police Woman (1974), a role that helped make him a household name. Holliman operated the Fiesta Dinner Theatre for many years in San Antonio, Texas.
– IMDb Mini Biography By: Gary Brumburgh / gr-home@pacbell.net