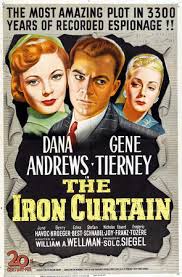 IMDB Entry:
Genteel, lady-like British actress who was a much respected theatrical star in the 1920's and 30's, both in her own country and in the United States. Born in Hove, Sussex, in March 1900, she took to the stage at the age of seventeen, as Ela Delahay in 'Charley's Aunt'. She played Peter Pan three years later and married the first of her actor husbands, Seymour Beard. By the mid-1920's, Edna had become the toast of London for her performances in 'Fallen Angel' (with Tallulah Bankhead), and, a role she made her own, as Teresa (Tessa) Sanger, in 'The Constant Nymph' (opposite Noel Coward and, later,John Gielgud). With the part of Tessa, she also enjoyed a successful run on Broadway in 1926, which was followed by another Margaret Kennedy play, 'Come With Me'. She married her co-star, Herbert Marshall after divorcing Beard in 1928.
Edna started in films as early as 1921, but made little headway until Michael and Mary(1931), in which she recreated her role from the London stage. She then co-starred again with husband Herbert Marshall in Faithful Hearts (1932), but neither of these films received much international exposure. Her only Hollywood film at this time was The Key(1934), which, though directed by Michael Curtiz, was ,alas, 'low-key' as far as critical plaudits or box office were concerned. She had smallish parts in other British films, South Riding (1938), and the original version of Alfred Hitchcock's The Man Who Knew Too Much(1934), as the mother of kidnapped Nova Pilbeam. Not until 1939, did a worthy motion picture role come her way in the shape of the forlorn wife, whom violinist Leslie Howarddeserts for Ingrid Bergman in Intermezzo: A Love Story (1939). Other noteworthy screen roles were her Catherine Apley in The Late George Apley (1947), and the housekeeper Martha of The Ghost and Mrs. Muir (1947) which the New York Times review of June 27 considered 'by far the best performance' in the picture. Edna's film appearances were few and far between, and only a handful adequately showcased her talents as an actress, which are so abundantly evident from the body of her work in the theatre.
BFrom 1939 a U.S. resident and a nationalised citizen by the early 1950's, Edna continued her frequent triumphant returns to the stage. Her most celebrated performances on Broadway were in Terence Rattigan's 'The Browning Version', as downtrodden housewife Millie Crocker-Harris, and 'Harlequinade' (1949), both co-starring Maurice Evans; and as the titular character 'Jane' (1952), a play adapted by S.N. Behrman from a W. Somerset Maugham short story. Brooks Atkinson described her performance as the timorous spinster as both 'comic' and 'forceful'. In her last significant role on stage, she co-starred with Brian Aherne and Lynn Fontanne in the romantic comedy 'Quadrille' (1954-55), directed by Alfred Lunt and outfitted by Cecil Beaton, who also designed the costumes. Edna retired from acting in the early 1960's and died in a clinic in Geneva, Switzerland in 1974.
– IMDb Mini Biography By: I.S.Mowis
The above IMDB entry can also be accessed online here.