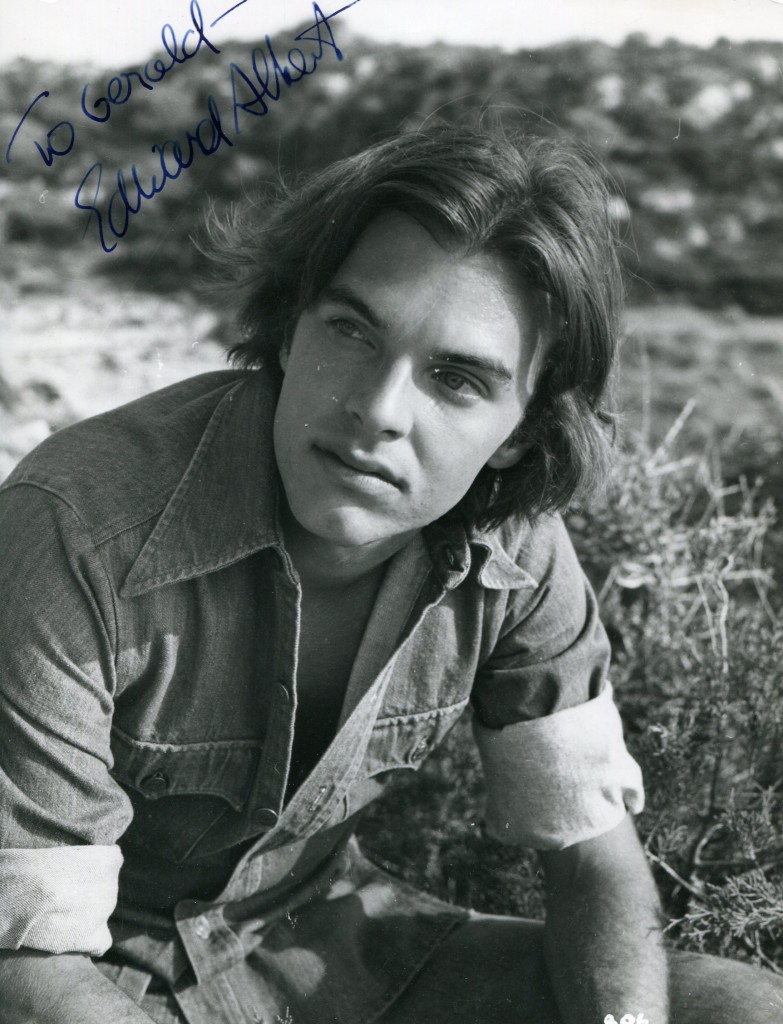 Edward Albert was born in 1951 in Los Angeles and was the son of actors Eddie Albert and Margo. He made his movie debut with Anthony Perkins in the 1965 "The Fool Killer". He won widespread acclaim for his performance opposite Goldie Hawn in "Butterflies Are Free". He went on to star opposite Liv Ullmann in "40 Carats". He died in 2006 at the age of 56 shortly after the death of his father at 99. He was married to actress Catherine Woodville.
Gary Brumburgh'sentry:
he only son of Green Acres (1965) star Eddie Albert and Mexican actress/dancer Margo, Edward Laurence Albert managed to come out from under his father's strong shadow and make a gallant showing of his own as a gifted thespian. Born in Los Angeles on February 20, 1951, Edward's multi-cultural heritage and talented gene pool allowed him to become a man of many talents: songwriter, drummer, singer, photographer and, most importantly, activist.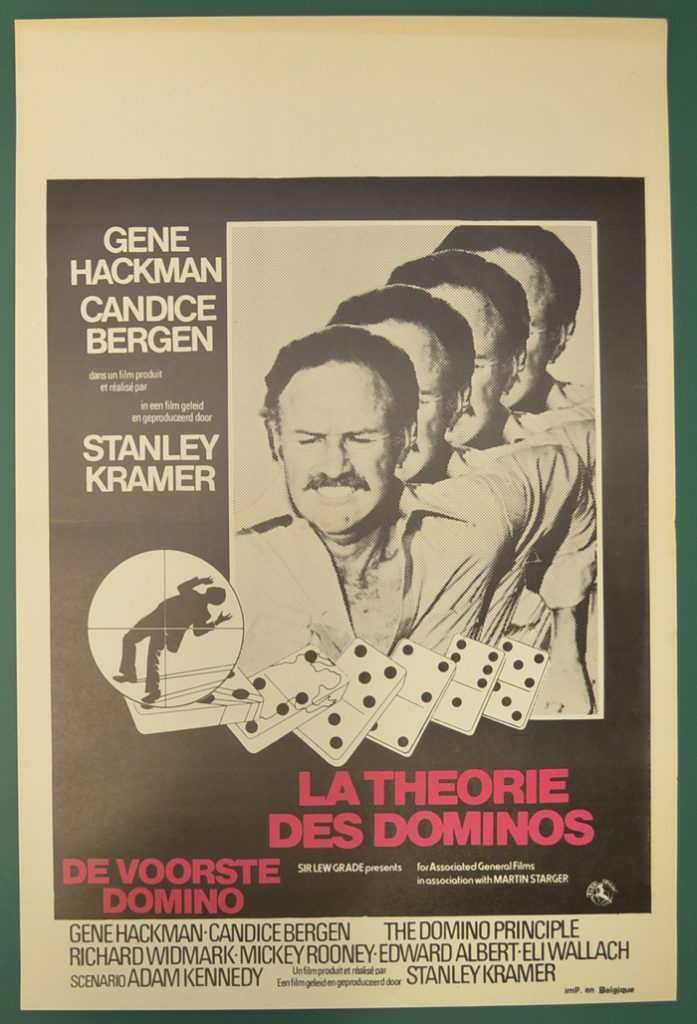 Growing up, he inherited an early interest in music and the performing arts. He made an auspicious film debut at the age of 14 in The Fool Killer (1965) co-starring as a young runaway who teams up with a tormented Civil War veteran (Anthony Perkins), a teaming that leads to murder. A strong, mature role for such a youngster, his next film appearance wouldn't come about until seven years later. In the meantime Edward attended Oxford University and was studying psychology at UCLA when offered the breakthrough of a lifetime.
Signed up to play the difficult role of blind Don Baker–played on Broadway by Keir Dullea–who yearns for freedom away from his domineering mom (Oscar winner Eileen Heckart) and finds it in the arms of a liberated lass named Jill (Goldie Hawn) inButterflies Are Free (1972), Edward easily captured the hearts of millions with his tender, life-affirming performance. Edward walked home with the cinema's Golden Globe Award as "Male Newcomer of the Year." A confident, intelligent actor with a serene handsomeness and 1000-watt smile who just happened to possess the most magnetic pale eyes this side of Meg Foster, Edward was on a seemingly strong path to film stardom. Although he never found a comparable success to "Butterfly," he did follow it up with another theater comedy favorite, 40 Carats (1973), in which he had a dalliance with older actress Liv Ullmann. He also played Charlton Heston's military son in Midway(1976), followed by highly visible roles in The Domino Killings (1977) and The Greek Tycoon (1978).
When film stardom did not pan out, Edward saw TV as a welcoming medium and made up for his sudden lack of star power with wonderful turns in major TV minimovies, notablyThe Last Convertible (1979). By the 1980s he had started making the rounds in formula low-budget action films and usually fared best when his flashy villainous side came into view. While such obvious movie titles as The House Where Evil Dwells (1982), Fist Fighter (1989), Demon Keeper (1994) and Stageghost (2000) pointed out the lack of quality in his offerings, it did provide a steady income and visibility. He also made frequent guest appearances on such shows as Falcon Crest (1981), L.A. Law (1986), Star Trek: Deep Space Nine (1993) and Dr. Quinn, Medicine Woman (1993) that kept him in the public eye. A solid regular as both good guy and bad guy on series TV, he gave his life (and, it seems, his paycheck) to the Beast after three seasons on Beauty and the Beast (1987) and, in contrast, played the dastardly Dr. Bennett Devlin on the daytime soap Port Charles (1997) for its first three seasons. Edward also used his vocal talents in animation involving such superhero icons as The Fantastic Four (1978), Spider-Man(1994) and "The Power Rangers".
From his father and mother Edward developed a deep love and appreciation for the land and the diversity of cultures. As such, he divided his time between acting work and activism just as his father had done. Having owned a ranch in Malibu for over 30 years, he was a strong, positive influence and passionate spokesperson when it came to environmental and cultural affairs. In recent years he served on the California Coastal Commission and California Native American Heritage Commission.
Long married to lovely British-born actress Katherine Woodville, the couple's daughter, Thais, continued the family musical tradition as a singer/songwriter for the rock group Sugar in Wartime. Following his mother's passing from brain cancer in 1985, Edward became a selfless caregiver to his aging father, who began to develop early signs of Alzheimer's disease in the 1990s. His father lived for more than a decade in declining health, dying in May 2005. In early 2005, Edward discovered he too was seriously ill after being diagnosed with lung cancer. He died surrounded by family on September 22, 2006, at the relatively young age of 55.
– IMDb Mini Biography By: Gary Brumburgh / gr-home@pacbell.net