Eric Roberts. IMDB.
Eric Roberts was born in Biloxi, Mississippi in 1956. He first came to international attention with his performance in "King of the Gypsies" in 1978. He gave a tremendous performance in "Star 80" in 1983. His other performances of note include "The Pope of Greenwich Village", "Nobody's Fool" and "The Specialist". He is the older brother of actress Julia Roberts.
Gary Brumburgh's entry:
One of Hollywood's edgier, more intriguing characters running around and about for decades, Eric Anthony Roberts started life in Biloxi, Mississippi, but grew up in Atlanta, Georgia. He began his acting career at age 5 in a local theater company called the "Actors and Writers Workshop", founded by his late father, Walter Roberts. After his schooling at Grady High, he studied drama at age 17 in London for two years at the Royal Academy of Dramatic Arts, then returned to the States and continued his studies at the American Academy in New York. He made his NY stage debut in "Rebel Women" in 1976 at age 20 and appeared in regional productions, once playing the newspaper boy in a production of "A Streetcar Named Desire" starring Shirley Knight and Glenn Close.
After appearing in such daytime soaps as Another World (1964) and How to Survive a Marriage (1974), his career began to shift fast forward when he copped a leading role in a major film. In King of the Gypsies (1978), based on Peter Maas' best-seller about a fracturing dynasty of New York City gypsies, he made his debut alongside an intimidating roster of stars including Judd Hirsch, Susan Sarandon, Shelley Winters and Sterling Hayden. Young Eric held his own expertly (winning a Golden Globe nom) while his burning intensity and brooding charm marked sure signs of star potential. After this, he won the lead opposite Milo O'Shea in the 1980 stage production of "Mass Appeal". He suffered serious injuries in a car accident during his nascent film career but lost no fans by the time he returned to co-star with Sissy Spacek as a small-town stranger in Raggedy Man(1981). It was, however, his stark and frightening portrayal of two-bit hustler Paul Snider, the cast-off boyfriend who slays Playmate-turned-movie starlet Dorothy Stratten(played by Mariel Hemingway) in Star 80 (1983) that really put him on the movie map and earned him a second Golden Globe nomination. A wide range of fascinating, whacked-out roles were immediately offered to him on a silver plate. He played another dangerous streetwise hustler type in The Pope of Greenwich Village (1984) opposite fellow rebel Mickey Rourke; a cocky soda pop sales exec in the Australian comedy The Coca-Cola Kid (1985); appeared with more charm and restraint opposite Rosanna Arquette in the offbeat romantic comedy Nobody's Fool (1986) and topped his prolific period off with an Academy Award nomination as a young prison escapee hiding out withJon Voight aboard an out-of-control train in the ultra-violent, character-driven action adventure Runaway Train (1985). Good things continued to happen when he was a replacement lead in the original run of "Burn This" and won a Theatre World Award for his 1988 Broadway debut.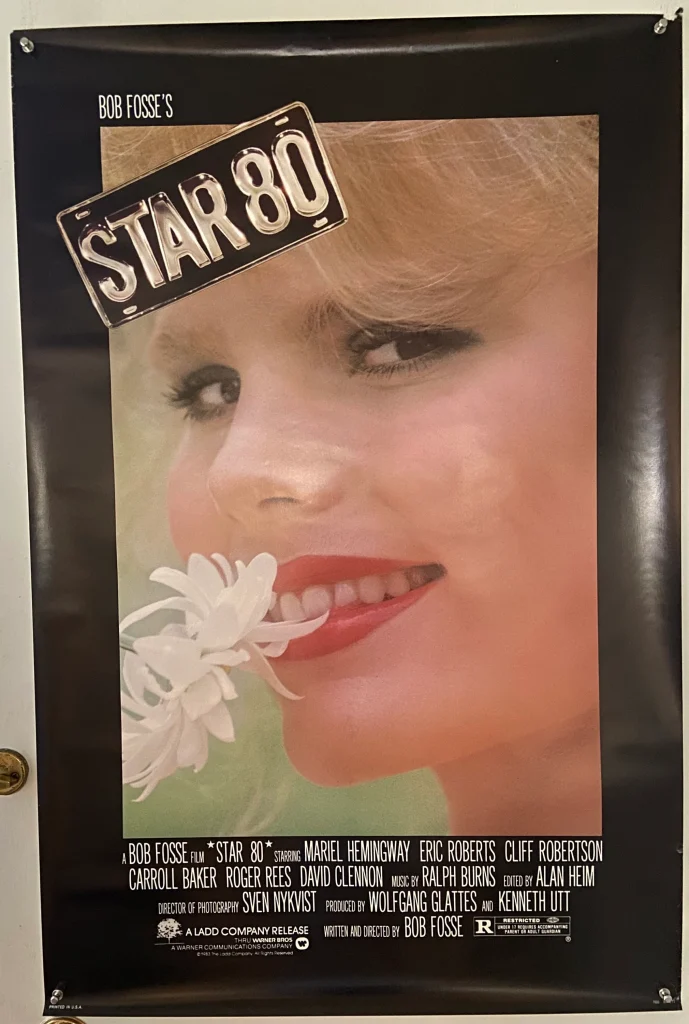 His film career began to slide in the late 1980s, appearing in more quantity than quality pictures. A series of missteps led to unheralded appearances in such bombs as the karate-themed Best of the Best (1989); the NY urban thriller The Ambulance (1990); the action western Blood Red (1989), which took three years to release and is now solely remembered for being one of the two movies that Eric and superstar sister Julia Robertsappeared in together (the other being King of the Gypsies); and Rude Awakening (1989) when he filled in as a burned-out hippie opposite a Chong-less Cheech Marin. More underappreciated "B" filming came with the 1990s (Freefall (1994), Sensation (1994), The Nature of the Beast (1995), etc.), while also chewing the scenery with a number of mobster types in TV-movies, including one as "Al Capone". He soon began appearing as flashy secondary villains and creepies that showcased other stars instead, such as Final Analysis (1992) starring Richard Gere, Heaven's Prisoners (1996) toplining Alec Baldwin, and The Dark Knight (2008), part of the "Batman" series with Christian Bale and the lateHeath Ledger.
Eric's undeniable, unconventional talent would occasionally mesh with the perfect role. At the Sundance Film Festival in 1996, he received critical applause for his starring role as a man dying of AIDS in the uplifting and emotional film It's My Party (1996) and earned more honors as a writer marked for murder in the mob-themed story La Cucaracha(1998). He was also perfectly cast as one of the cold-blooded killers in the Emmy-nominated TV adaptation of Truman Capote's chiller In Cold Blood (1996). Eric continued to appear sporadically on TV in such dramatic series as Law & Order: Criminal Intent(2001), while sometimes showing a fun side as well in comedy (The King of Queens(1998)). His own series work included Less Than Perfect (2002) and, more recently, and in the cult program Heroes (2006) where promise for a longer participation ended with his character's death.
Eric wed, for the first time, actress/writer Eliza Roberts (nee Garrett). They have appeared in such films as Killer Weekend (2004) and Final Approach (2005). His daughter from a former relationship,Emma Roberts, is a newly popular and fast-rising "tween" actress from the seriesUnfabulous (2004) and has played youthful supersleuth Nancy Drew (2007) on film.
– IMDb Mini Biography By: Gary Brumburgh / gr-home@pacbell.net