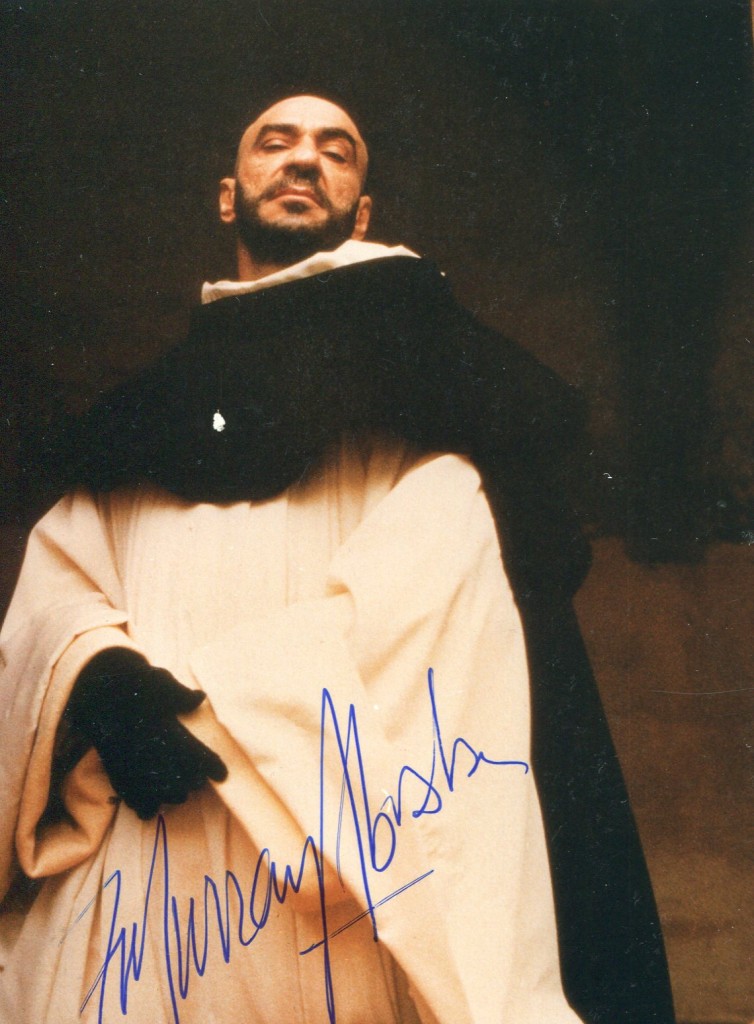 F. Murray Abraham was born in 1939 in Pittsburgh. He made his movie debut in the George C. Scott movie "They Might Be Giants". He won an Oscar for "Amadeus" in 1984. Other films include "The Big Fix", "Scarface", The Name of the Rose" and "A House Divided"
IMDB entry:
Was educated at the University of Texas.
He was born in Pittsburgh, Pennsylvania, and brought up in El Paso, Texas. His father, Frederick Abraham, who was born in Pennsylvania, was from an Assyrian Christian (Antiochian) family, from Syria. His mother, Josephine (Stello) Abraham, was also born in Pennsylvania, to Italian parents.
In July 2004, during a ceremony in Rome, he was awarded the "Premio per gli Italiani nel Mondo". This is a prize distributed by the Marzio Tremaglia foundation and the Italian government to Italian emigrants and their descendants who have distinguished themselves abroad.
Early in his career, he was one of the "Fruit of the Loom guys" (men dressed up as fruits) in the underwear commercials.
Has two children with his wife Kate Hannan: Mick and Jamili Abraham.
Attended and graduated from El Paso High School in El Paso, Texas in 1958.
He continues to teach drama classes at Brooklyn College in New York City.