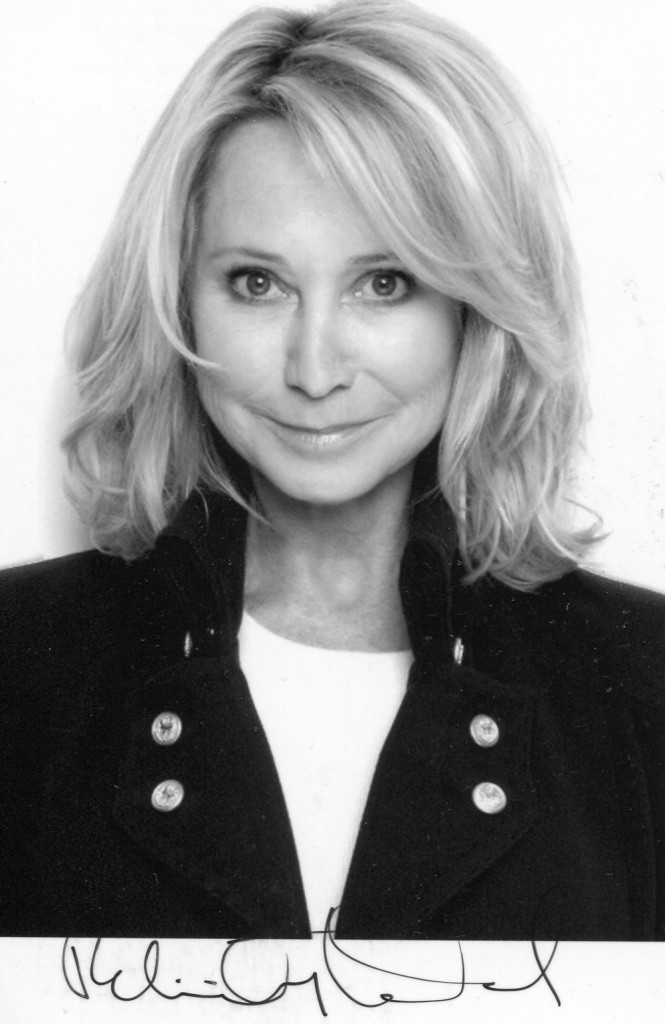 Felicity Kendall was born in 1948 in Warwickshire. Her parents were travelling actors and she spent much of her childhood with her paretns while they travelled and performed across India. In 1965 the family acted in "Shakespeare Wallah" which was about their experiences as travelling players. In 1965 she received huge acclaim for her role as Barbara Good in "The Good Life" on the BBC with Richard Briers, Paul Eddington and Penelope Keith. She had another popular series with "Rosemary and Thyme". Her films include "Valentino". She has also acted many times on the stage in London's West End.
IMDB entry:
British leading woman best known at one time for "cute" roles but a formidable actress in a wide variety of parts. Born in England, she was raised in India where her parentsGeoffrey Kendal and Laura Liddell toured the nation for decades with a traveling classical theatre troupe called Shakespeareana. Young Felicity first appeared on stage as an infant and grew up doing backstage chores and filling in on stage as boys or various supernumeraries. She attended whatever convent school was immediately convenient and by her teen years was appearing in important Shakespearean roles. Family friends James Ivory and Ismail Merchant fashioned their fictional film Shakespeare-Wallah (1965) around the Kendal troupe and gave Felicity the leading role. She returned to England following the film and struggled for a number of years getting work. She appeared on television opposite John Gielgud and soon thereafter was given the role that made her famous, Barbara Good in the TV series Good Neighbors (1975), about a couple who decides to live off the land in their decidedly suburban home. She followed "The Good Life" with several other TV programs, but made her most important contributions on the stage. She created roles in a number of plays by Tom Stoppard (with whom she had a highly publicized affair), and continued unabated her lifelong work in Shakespeare, playing Desdemona to Paul Scofield's Othello and a memorable Viola in a BBC production of Twelfth Night (1980). She continues to perform with regularity in London's West End. She was made a Commander of the Order of the British Empire (CBE) in 1995. In 1999, she published her memoirs, "White Cargo."
– IMDb Mini Biography By: Jim Beaver <jumblejim@prodigy.net>
The above IMDB entry can also be accessed online here.