Gail Russell.
Beautiful Gail Russell was one of the most entrancing actresses of the 1940's. She was born in 1924 in Chicago. In 1944 she captivated audiences with her lead performance in "The Univited" with Ray Milland. She gave good performances too in "Calcutta" with Alan Ladd, "The Night has a Thousand Eyes" with Edward G. Robinson and "The Unseen" with Joel McCrea. A shy person, her career petered out in the 1950's and she died in 1961 at the age of 36.
IMDB entry: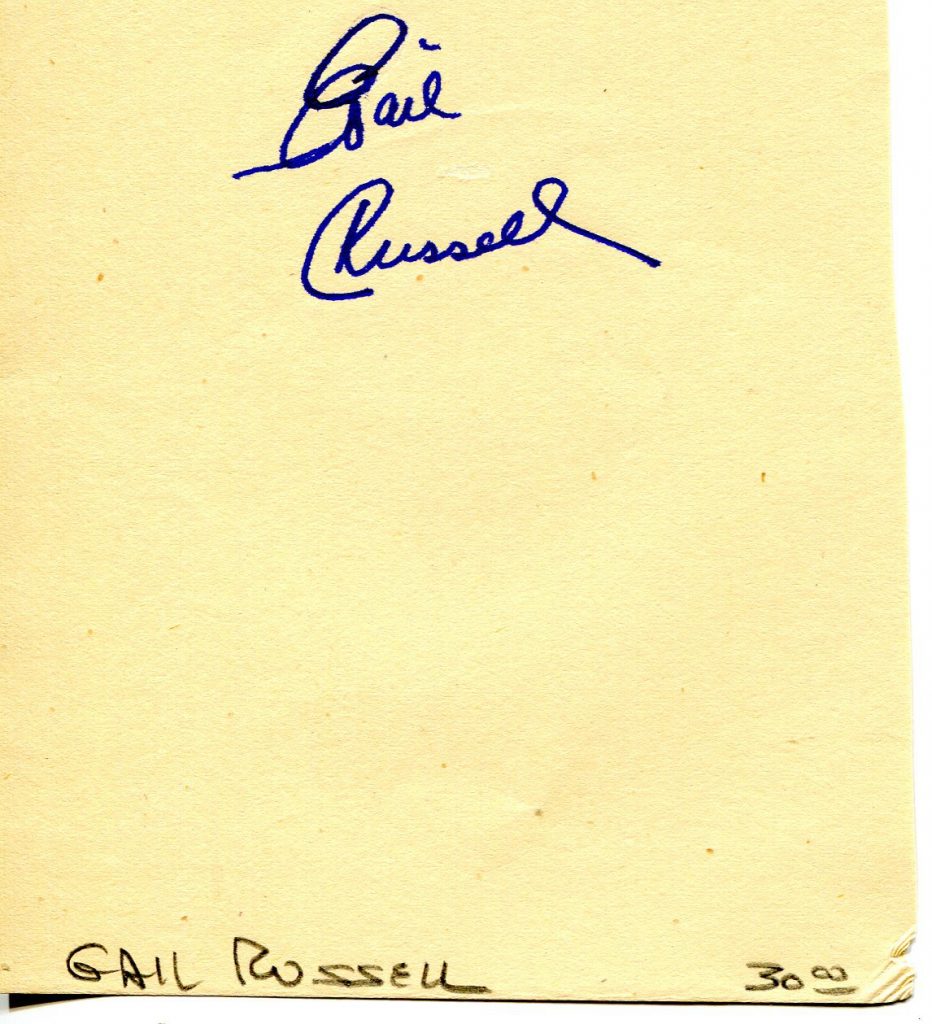 Gail Russell was born in Chicago, Illinois, on September 21, 1924. She remained in the Windy City, going to school until her parents moved to California when she was 14. She was an above-average student in school and upon graduation from Santa Monica High School was signed by Paramount Studios.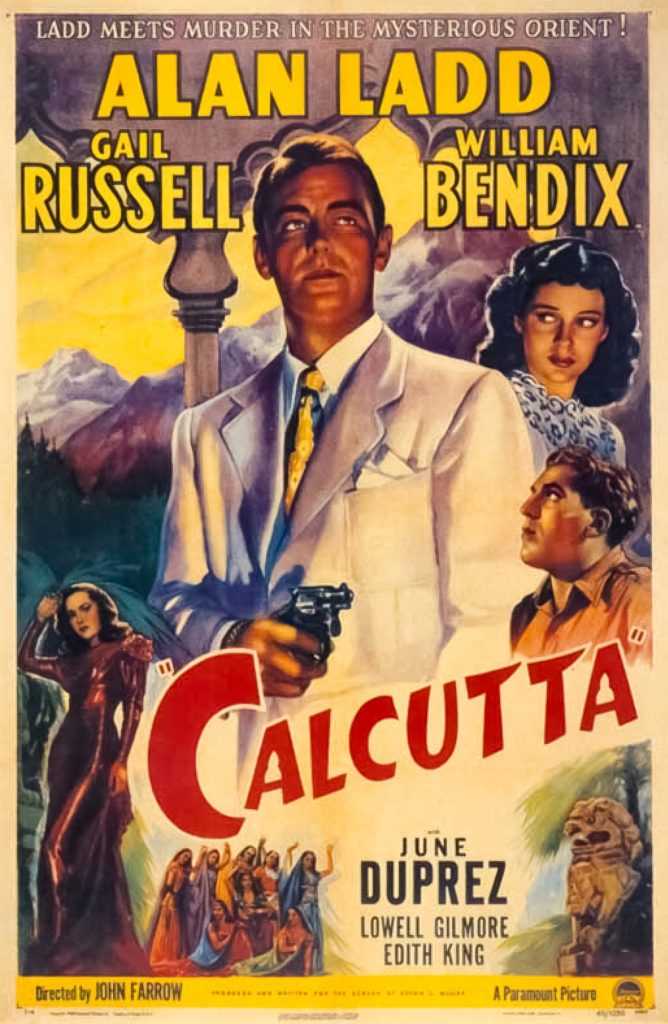 Because of her ethereal beauty, Gail was to be groomed to be one of Paramount's top stars. She was very shy and had virtually no acting experience to speak of, but her beauty was so striking that the studio figured it could work with her on her acting with a studio acting coach.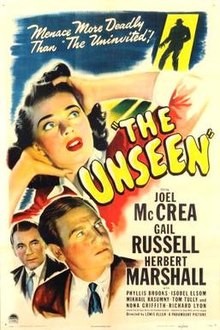 Gail's first film came when she was 19 years old with a small role as "Virginia Lowry" inHenry Aldrich Gets Glamour (1943) in 1943. It was her only role that year, but it was a start. The following year she appeared in another film, The Uninvited (1944) with Ray Milland (it was also the first time Gail used alcohol to steady her nerves on the set, a habit that would come back to haunt her). It was a very well-done and atmospheric horror story that turned out to be a profitable one for the studio. Gail's third film was the charm, as she co-starred with Diana Lynn in Our Hearts Were Young and Gay (1944) that same year. The film was based on popular book of the time and the film was even more popular.
In 1945 Gail appeared in Salty O'Rourke (1945), a story about crooked gamblers involved in horse racing. Although she wasn't a standout in the film, she acquitted herself well as part of the supporting cast. Later that year she appeared in The Unseen (1945), a story about a haunted house, starring Joel McCrea. Gail played Elizabeth Howard, a governess of the house in question. The film turned a profit, but was not the hit that Paramount executives hoped for.
In 1946 Gail was again teamed with Diana Lynn for a sequel to "Our Hearts Were Young and Gay"–Our Hearts Were Growing Up (1946). The plot centered around two young college girls getting involved with bootleggers. Unfortunately, it was not anywhere the caliber of the first film and it failed at the box-office. With Calcutta (1947) in 1947, however, Gail bounced back with a more popular film, this time starring Alan Ladd. Unfortunately, many critics felt that Gail was miscast in this epic drama. That same year she was cast with John Wayne and Harry Carey in the western Angel and the Badman(1947). It was a hit with the public and Gail shined in the role of Penelope Worth, a feisty Quaker girl who tries to tame gunfighter Wayne. Still later Gail appeared in Paramount's all-star musical, Variety Girl (1947). The critics roasted the film, but the public turned out in droves to ensure its success at the box-office. After the releases ofSong of India (1949), El Paso (1949) and Captain China (1950), Gail married matinée idolGuy Madison, one of the up-and-coming actors in Hollywood.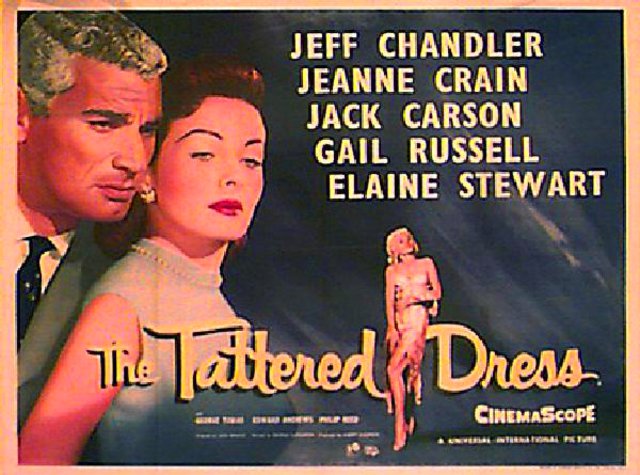 After The Lawless (1950) in 1950 Paramount decided against renewing her contract, mainly because of Gail's worsening drinking problem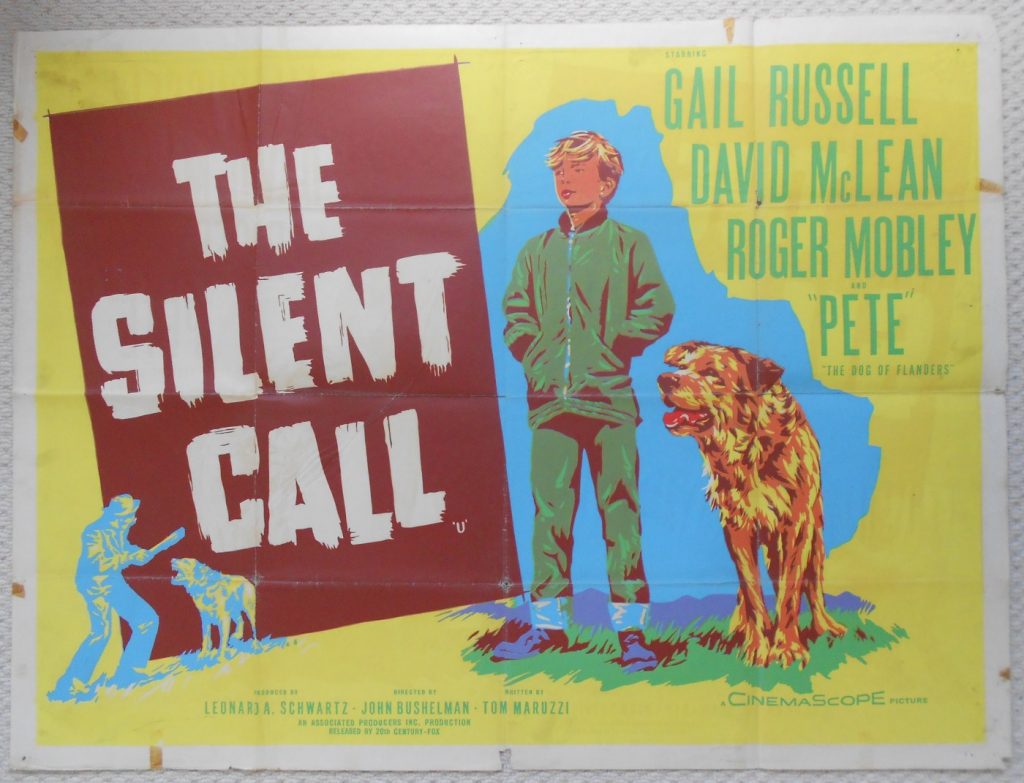 She had been convicted of operating a motor vehicle while under the influence of alcohol, and the studio didn't want its name attached to someone who couldn't control their drinking.
Being dumped by Paramount damaged her career, and film roles were coming in much more slowly. AfterAir Cadet (1951) in 1951, her only film that year, she disappeared from the screen for the next five years while she attempted to get control of her life.
She divorced Madison in 1954.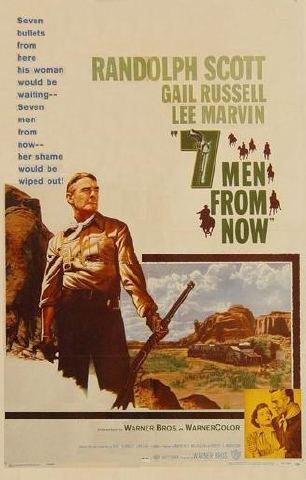 In 1956 Gail returned in Seven Men from Now (1956). It was a western with Gail in the minor role of Annie Greer.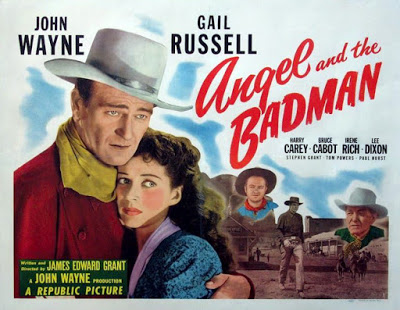 The next year she was fourth-billed in The Tattered Dress(1957), a film that also starred Jeanne Crain and Jeff Chandler.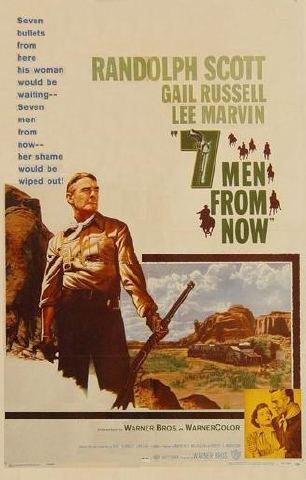 The following year she had a reduced part in No Place to Land (1958), a low-budget offering from "B" studio Republic Pictures.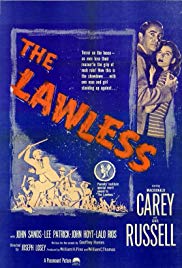 By now the demons of alcohol had her in its grasp. She was again absent from the screen until 1961's The Silent Call (1961) (looking much older than her 36 years). It was to be her last film.
On August 26, 1961, Gail was found dead in her small studio apartment in Los Angeles, California.
– IMDb Mini Biography By: Denny Jackson (qv's & corrections by A. Nonymous)
The above IMDB entry can also be accessed online here.