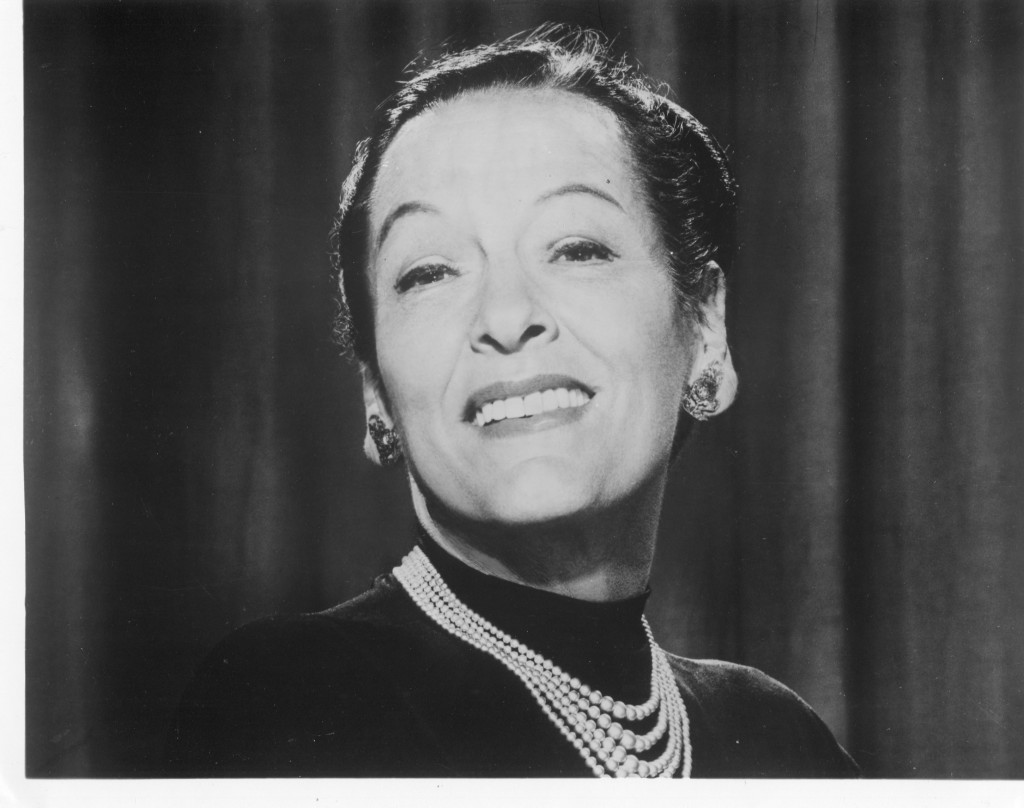 Gale Sondergaard was born in 1899 in Minnesota to parents of Dutch origin. She won an Oscar for her first appearance on film in "Anthony Adverse" in 1936 and had a very successful movie career until the early 50's when it was stalled by the Hous of Un-American Activities Committee. In the 40's she made such classic movies as "The Life of Emile Zola", "The Letter" and "Anna and the King of Siam". In the 50's she returned to New York and the stage only returning to films in 1969 in "Slaves". She was acting up to shortly before her death in 1985.
IMDB entry:
Sly, manipulative, dangerously cunning and sinister were the key words that best described the roles that Gale Sondergaard played in motion pictures, making her one of the most talented character actresses ever seen on the screen. She was educated at the University of Minnesota and later married director Herbert J. Biberman. Her husband went to find work in Hollywood and she reluctantly followed him there. Although she had extensive experience in stage work, she had no intention of becoming an actress in film. Her mind was changed after she was discovered by director Mervyn LeRoy, who offered her a key role in his film Anthony Adverse (1936); she accepted the part and was awarded the very first Academy Award as Best Supporting Actress. LeRoy originally cast her as the Wicked Witch in The Wizard of Oz (1939), but she felt she was not right for that role. Instead, she co-starred opposite Paul Muni in The Life of Emile Zola (1937), a film that won Best Picture in 1937. Sondergaard's most-remembered role was that of the sinister and cunning wife of a husband murdered by Bette Davis' character in The Letter(1940). Sondergaard continued her career rise in films such as Juarez (1939), The Mark of Zorro (1940), The Black Cat (1941), and Anna and the King of Siam (1946). Unfortunately, she was blacklisted when she refused to testify during the McCarthy-inspired "Red Scare" hysteria in the 1950s. She eventually returned to films in the 1960s and made her final appearance in the 1983 film Echoes (1982). Gale Sondergaard passed away of an undisclosed illness at the Motion Picture and Television Hospital in Woodland Hills, California, at the age of 86.
– IMDb Mini Biography By: Blythe379@cs.com
The above IMDB entry can also be accessed online here.