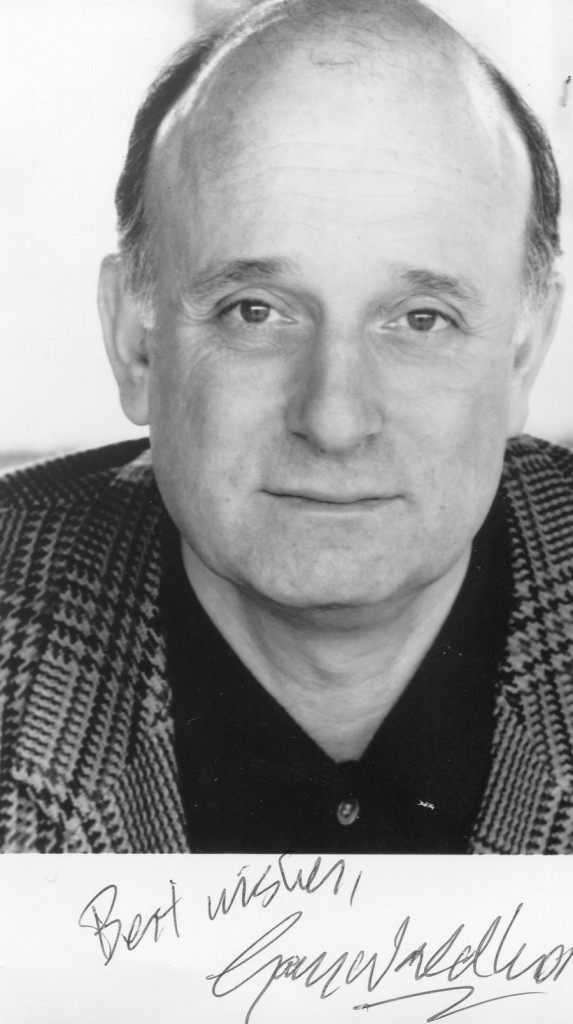 Gary Waldhorn was born in 1943 in London. His films include "Zeppelin" in 1971, "Escape to Victory" in 1981 and "The Chain" in 1984. He has featured in many of the popular television dramas in Britain over the past thirty years.
Waldhorn is known for his work in West End theatre productions and for his collaborations with the Royal Shakespeare Company. In 1972 he toured Australia and New Zealand in Harry Miller's production of Sleuth playing opposite Richard Todd.[1]
Apart from appearing in every episode of The Vicar of Dibley, Waldhorn has also made many television appearances since the 1970s including Softly, Softly, The Sweeney, Space: 1999, The New Avengers, Brideshead Revisited, The Professionals, Minder, Robin of Sherwood, Rumpole of the Bailey, The Bill, Heartbeat, Gallowglass and Lovejoy. He also played Lionel Bainbridge in the first three series of Brush Strokes, and Richard Beamish in the first series of All at No 20.[1]