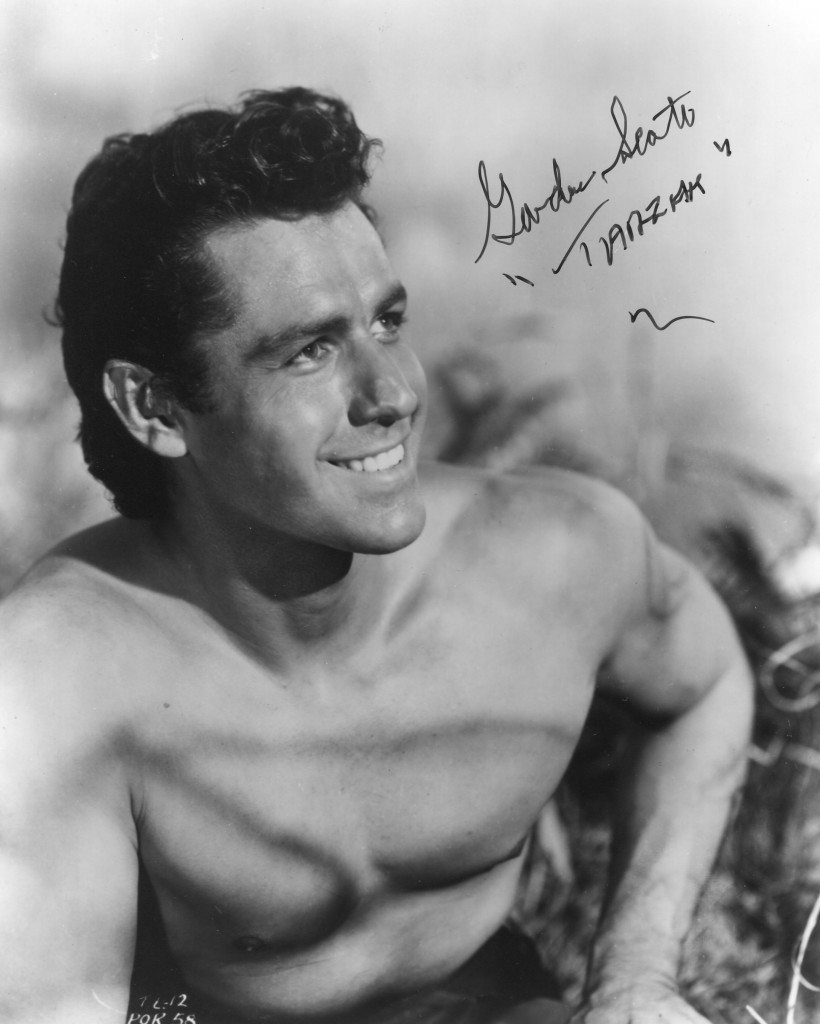 Gordon Scott obituary in "The Guardian" in 2007.
Gordon Scott was one of the better movie Tarzans. He was born in 1926 in Portland, Oregon. He served in the United States Army from 1944 until 1947. He made his movie debut in 1955 in "Tarzan's Hidden Jungle". In the early 1960's he joined other Hollywood stars in Italy to make Roan epics and Westerns. He died in the U.S. in 2007.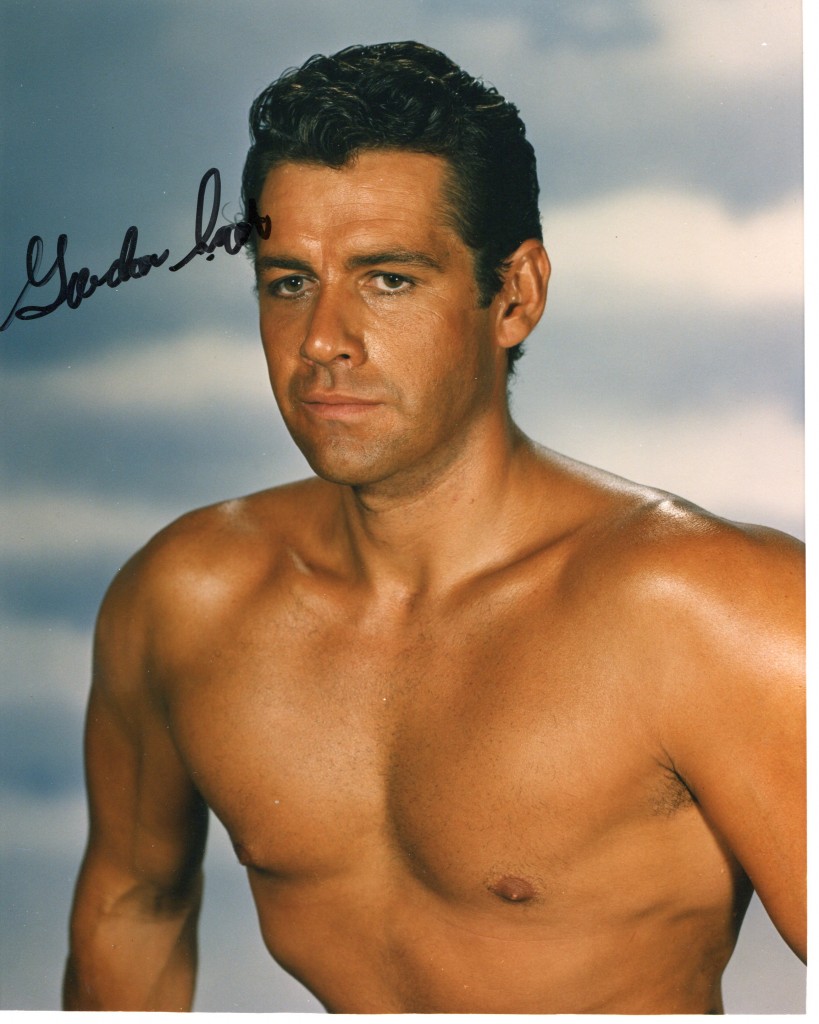 Ronald Bergan's "Guardian" obituary:
If filmgoers were asked to name a screen Tarzan, most of them would inevitably answer Johnny Weissmuller, who portrayed Edgar Rice Burroughs' jungle hero in 12 movies. Gordon Scott, who has died aged 80, was the second most successful Tarzan, appearing in six films in the series between 1955 and 1960. Scott, arguably the most handsome of the Hollywood Tarzans, probably had a better build than the 17 others, weighing 218lbs with 19in biceps and standing 6ft 3in, all of which helped him continue his career in Italian "sword and sandals" epics.   Born Gordon Werschkul in Portland, Oregon, he majored in physical education at the University of Oregon, but dropped out after one semester.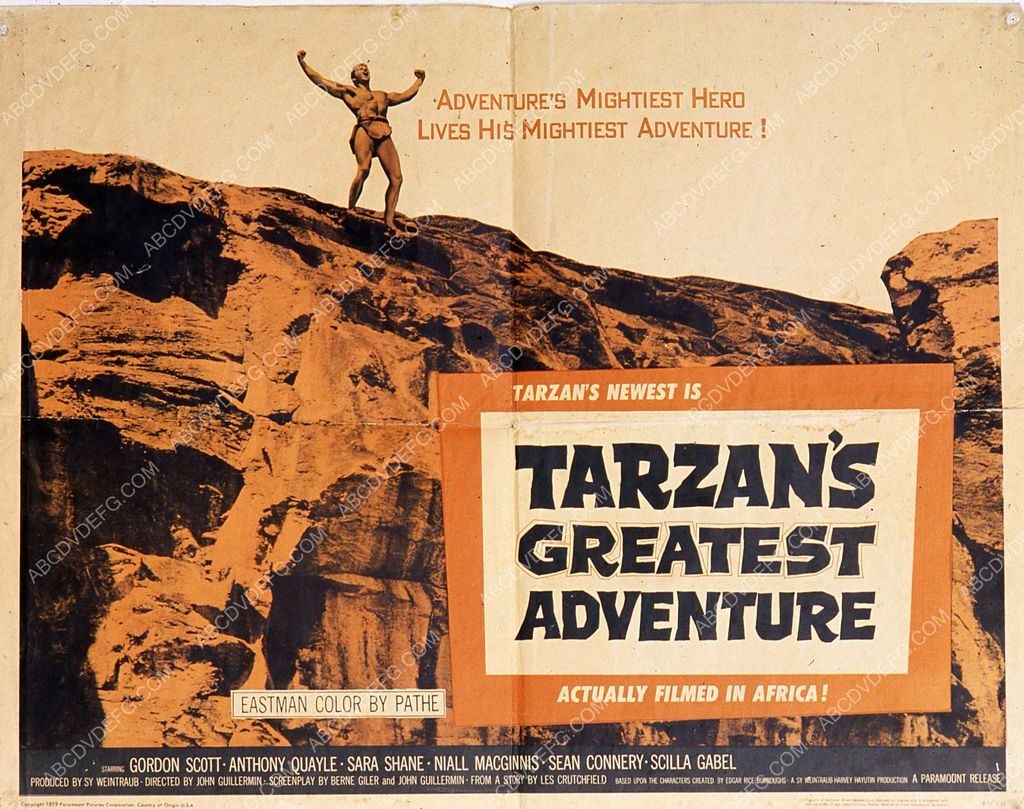 He then joined the army becoming an infantry drill instructor, then a military policeman. After leaving the army in 1947, he took various jobs as a fireman, cowboy, and farm machinery salesman. In 1953, while working as a lifeguard at the Sahara Hotel in Las Vegas, the 26-year-old was spotted by a pair of Hollywood agents, who introduced him to the RKO producer Sol Lesser, who was looking for a new Tarzan to replace the 35-year-old Lex Barker.
After Scott auditioned for the part by climbing trees, jumping into pools and swinging from artificial vines for six hours, Lesser gave him a seven-year contract and a new surname (Werschkul was rather similar to Weissmuller), and cast him in Tarzan's Hidden Jungle (1955). Shot cheaply in California, with stock footage of African wildlife, the routine film was not the best launch for a new Tarzan. Though Scott, who had never acted before ("Tarzan was ideal for me because I didn't have too much dialogue"), looked the part, he gave a wooden performance and drew unfavourable comparisons with previous actors in the role. However, during the shooting, he married his co-star Vera Miles, who played the nurse Tarzan rescues from restless natives. Tarzan and the Lost Safari (1957) for MGM was the first of the series in colour, the first in widescreen and the first to be shot almost entirely in Africa featuring "14 Different Tribes!" according to the studio publicity. For Tarzan's Fight for Life (1958), he was given a Jane for the first time in the shape of Eve Brent. Scott, who was always keen to do as many stunts himself as was allowed, got to wrestle an 18-and-a-half foot python which, in reality, nearly strangled him and required six men to pull off. It was the last of the Tarzan movies produced by Lesser who, according to Scott, was "a cheap prick … I never liked him", and was the last in which the loin-clothed hero was merely a monosyllabic hunk.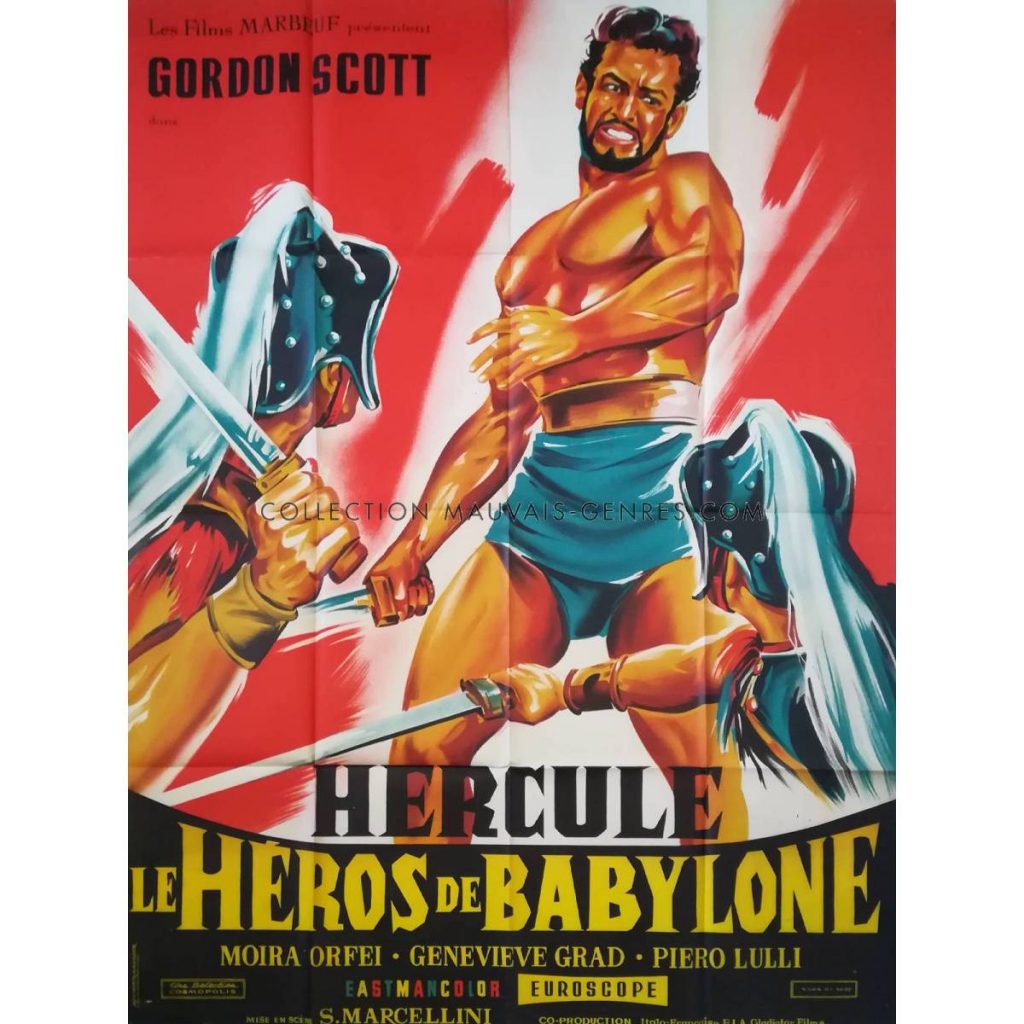 Tarzan's Greatest Adventure (1959) lived up to its title, which prompted Burroughs' grandson, Danton, to proclaim: "Scott was a wonderful Tarzan who played the character as an intelligent and nice man, who carried himself well, much as my grandfather had originally written him. He also gave a wonderful rendition of Tarzan's call, which didn't have so much yodel in it." Indeed, Scott proved himself an extremely capable performer when given the chance to speak whole English sentences. Shot in Africa, the film and the character were much tougher and more realistic than their predecessors. In one scene, Tarzan shoots a man at point blank range with an arrow, and the villains, led by Anthony Quayle, are pretty vicious. Scott's last film before exchanging his loincloth for a toga, Tarzan the Magnificent (1960), had a similar realistic tone. It also dropped the character's famous animal call, which the producers felt had been too often parodied.
In his first Italian muscleman spectacle, Duel of the Titans (1961), Scott's Remus fights Steve Reeves' Romulus over the daughter of the King of the Sabines (Virna Lisi). The producers originally wanted Reeves to play both the twin brothers, but the ex-Mr Universe recommended his former weight-training buddy Scott as co-star. In the same year, Scott, having settled in Rome, found himself rescuing slave women from an evil zombie leader who needs their blood to feed his soldiers in Goliath and the Vampires. There followed more than a dozen of these – dubbed "peplum" (tunic) epics – in the next five years, mostly with Scott interchangeably named Goliath (Maciste in the Italian versions), Samson or Hercules, always performing great feats of strength such as causing an earthquake by moving a mountain in which he is buried alive in Samson and the Seven Miracles of the World (1961). At the end of his screen career, Scott made a couple of spaghetti westerns: Buffalo Bill, Hero of the Far West (1965), playing the title role, and The Tramplers (1966), as well as a risible James-Bond-type thriller Death Ray (1967), in which he was Superspy Bart Fargo.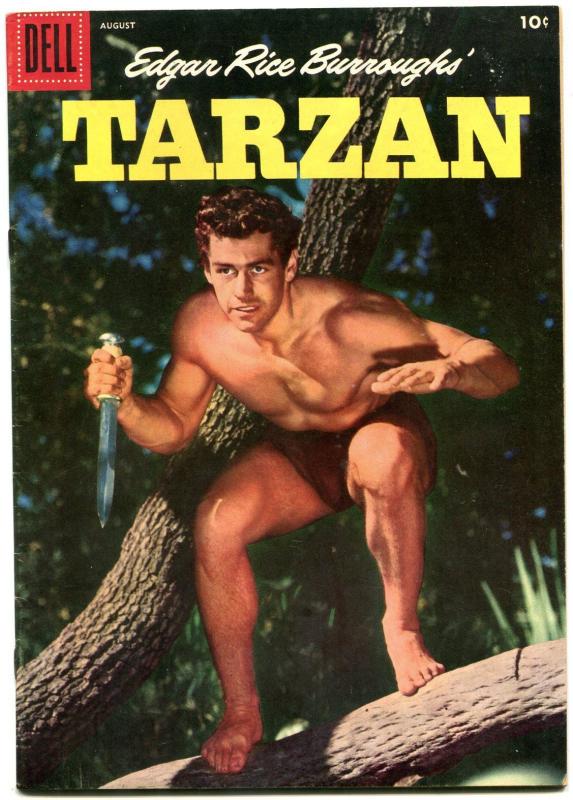 In later years, Scott, who was a big spender during his days of stardom, lived with various friends and went around the autograph show circuit. In 2001, he took up an offer to visit a couple of fans, Roger and Betty Thomas, in Baltimore. He remained in their back bedroom for the last six years of his life. Scott, who is survived by his son by Vera Miles, and two other children from two other marriages, recalled that acting spoiled him for anything else in life. "The money's so easy, you meet beautiful people. My God, that's the ideal situation – kind of a fantasy world. It's the best way to travel too. First class, and you get to see a lot of interesting places."
· Gordon Scott (Gordon Merrill Werschkul), actor, born August 3 1926; died April 30 2007
The above obituary can also be accessed online here.