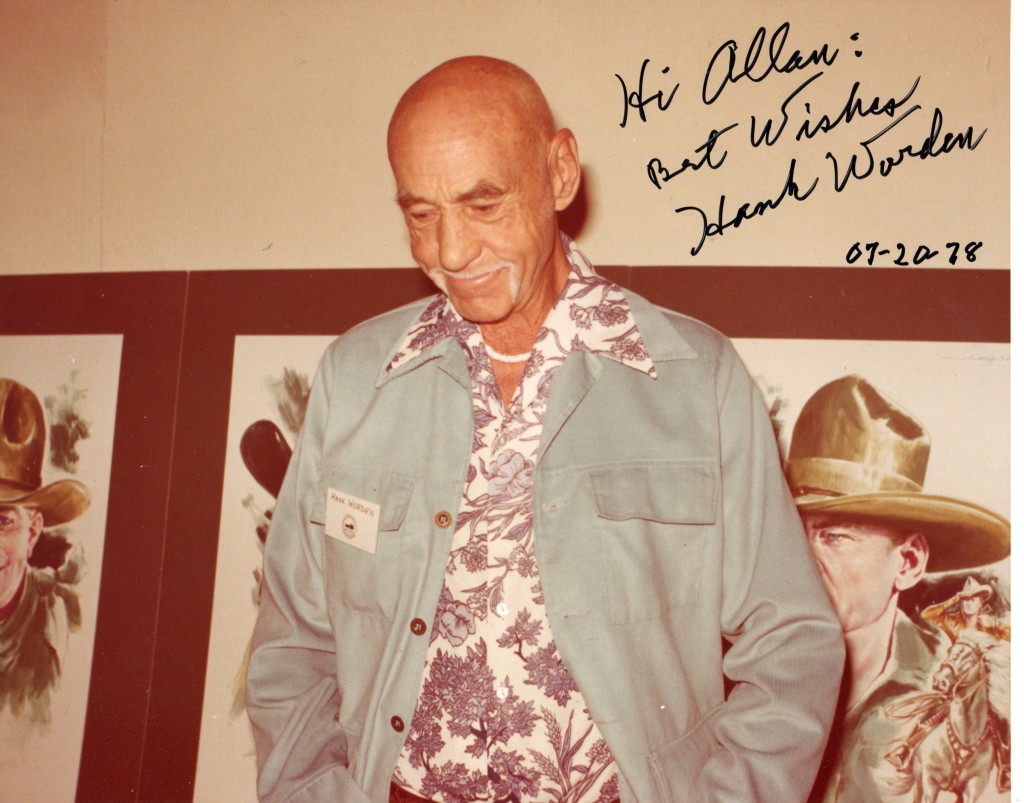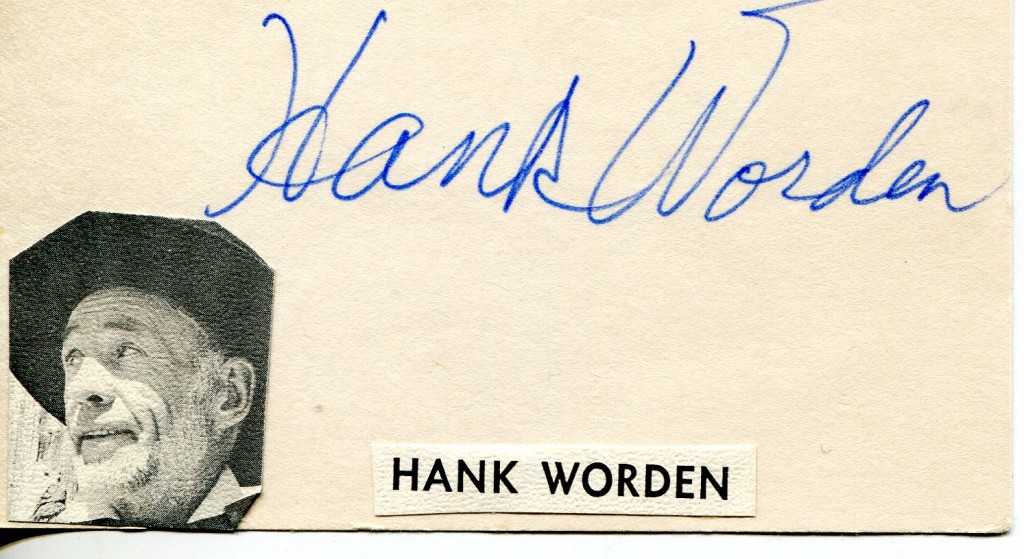 Hank Worden was born in 1901 in Iowa and reared in Montana. A stalwart of cowboy movies he made his film debut in "Barbary Coast" in 1935. Other films of note include "Red River", "The Big Sky", "Man from Texas" and "The Big Wedensday" in 1978. At the age of ninty, he was featured in the TV series "Twin Peaks". He passed away in 1991.
TCM overview:
Rodeo worker who, along with roommate Tex Ritter, was chosen to play a cowhand in Broadway's "Green Grow the Lilacs" in 1930. Worden later broke into films in Cecil B. DeMille's "The Plainsman" (1937) and appeared in over 100 movies during the next half-century. Typically cast in westerns, Worden ambled his way through a host of colorful supporting roles, including four for director John Ford. Although Worden played a memorable recurring cameo in David Lynch's "Twin Peaks" series shortly before his death, buffs are more likely to cherish his unforgettably addled Old Mose ("Thank you kindly") in Ford's masterful Western "The Searchers" (1956).
The above TCM overview can also be accessed online here.