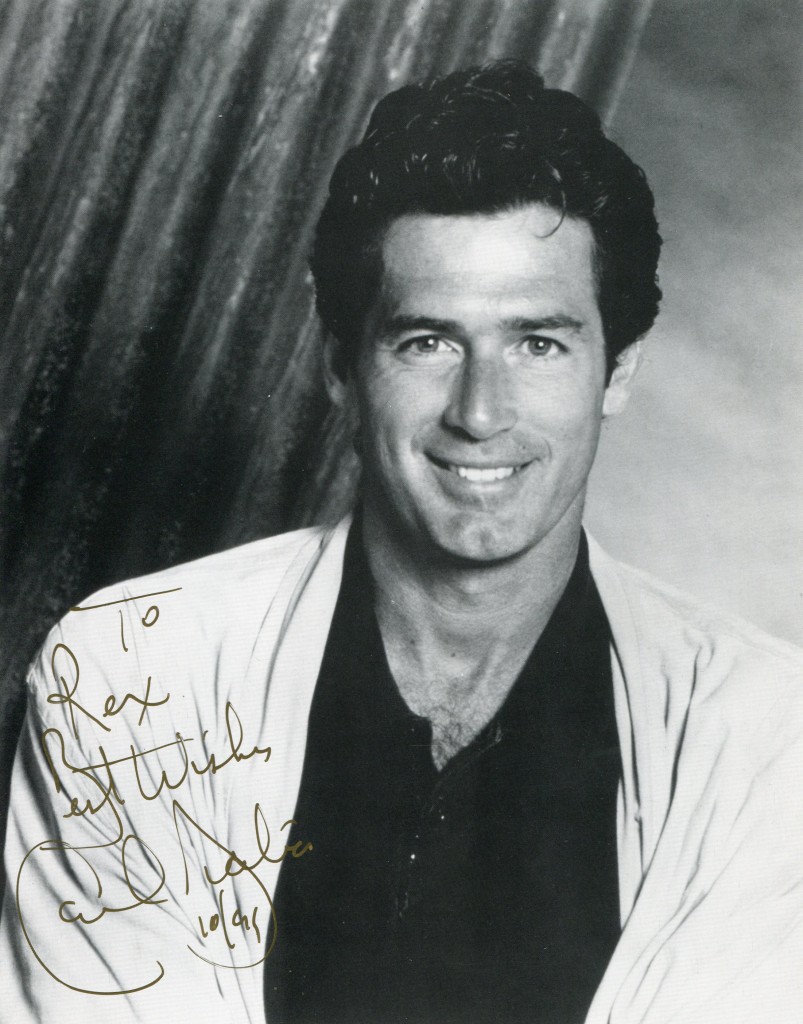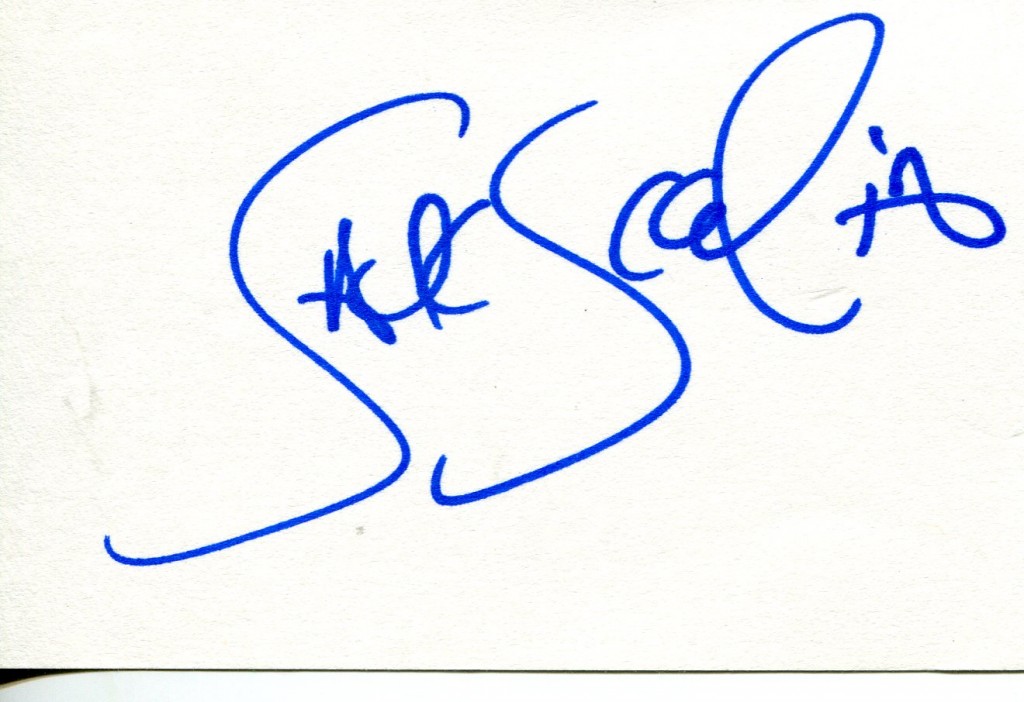 Jack Scalia was born in Brooklyn, New York in 1950.   In 1982 he played Rock Hudson's son in "The Devlin Connection" on television.   He also had a featured role in "Dallas".   His films include "Black Tuilip" and "The Genius Club".
Gary Brunburgh's entry:
Actor Jack Scalia, a Brooklyn native, was an All-American athlete in high school, playing three sports through college, while participating in four triathlons and six marathons. He decided to attempt Hollywood stardom as an actor after an injury ended a pro-baseball career. In 1975, he took advantage of his muscular build and macho good looks by modeling with Armani, later joining the Ford Modeling Agency and signing on as the "Jordache Jeans Man". In January 1980, Scalia made the transition into acting, which led to his first film role in the mini-movie, The Star Maker (1981), starring the late Rock Hudson. Scalia got his first taste of series stardom as an unshaven, rough-and-tough detective who joins forces with his slick and debonair father (Hudson again) in the TV series, The Devlin Connection (1982). Though the series had a short life, Scalia received scads of attention. His more popular telefilm credits included I'll Take Manhattan (1987),Ring of Scorpio (1991), Lady Boss (1992) and Casualties of Love: The Long Island Lolita Story (1993), playing infamous tabloid newsmaker Joey Buttafuoco, with Alyssa Milano as his teenage object of desire. Though Scalia never scaled to the heights of a Tom Selleckor Pierce Brosnan with that one smash series, he would headline a near-record eleven TV shows that kept him constantly in the running. In 2001, he joined the cast of All My Children (1970) for a time and won a daytime Emmy nomination in the process. He's also been an active hero and villain in low-budget thrillers, such as The Rift (1990) (aka "Endless Descent"), T-Force (1994), Act of War (1998) and Ground Zero (2000). More recently, he returned from living in Rome, Italy while filming a remake of his American TV series, Tequila and Bonetti (1992). He made his stage debut as the lead in the Pulitzer Prize-nominated play, "Red River Rats", in Los Angeles. The tall, dark and hirsutely handsome Scalia has remained a durable "ladies' man" and "man's man" for over two decades.
– IMDb Mini Biography By: Gary Brumburgh / gr-home@pacbell.net