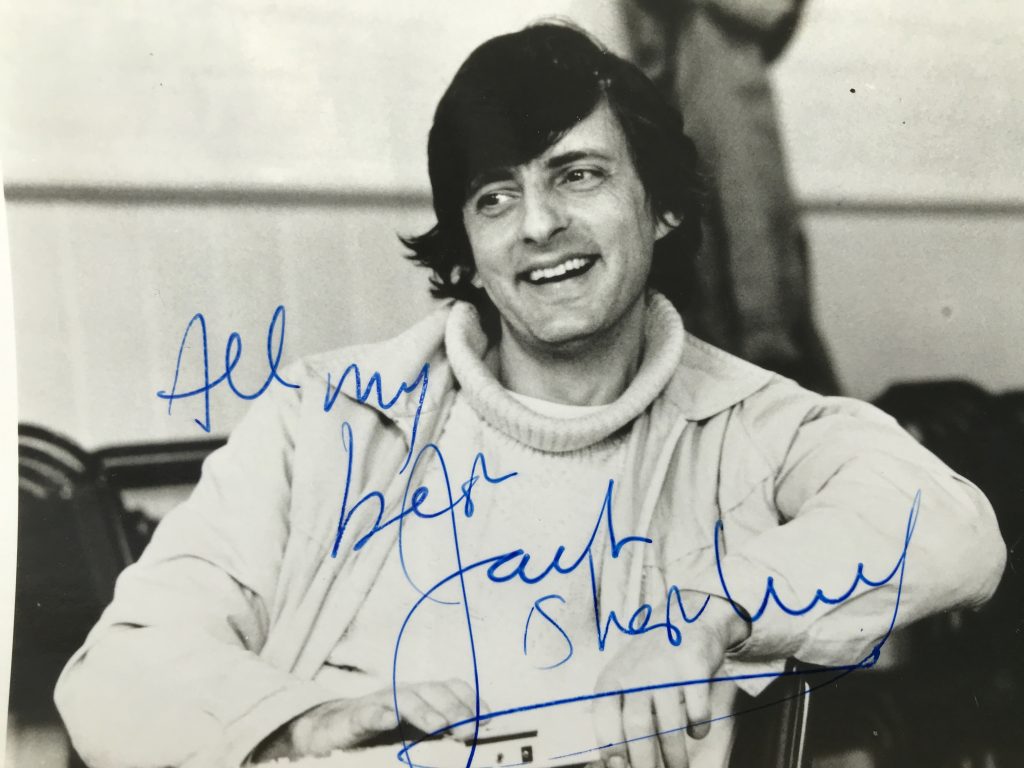 Jack Shepherd. IMDB
Jack Shepherd was born in Leeds in 1940. He is best known for the popular television series "Bill Brand" and "Wycliffe" which was set in Cornwall. His films include "The Virgin Soldiers" in 1969, "The Bed Sitting Room", "Blue Ice", "Escape from Sobibor". He has aprofilic television career and most recently played David Morrissey's father in "Thorne".
IMDB entry:
Jack Shepherd was born in Leeds, on October 29th, 1940. His father was a cabinet maker and his mother an infant school teacher. He was educated at Roundhay School, Leeds and went on to study fine art at Kings College, Newcastle. After gaining a BA in Fine Art, he first studied acting at the Central School and then at the Drama Centre London, a drama school he helped found.
He worked at the Royal Court theatre from 1965 to 1969, and here he was involved in the first production of "Saved" by Edward Bond, and also "Narrow Road To the Deep North" and "Early Morning" by the same author. He won the "Most promising actor of year" in 1967, for his performance in David Storey's restoration of "Arnold Middleton".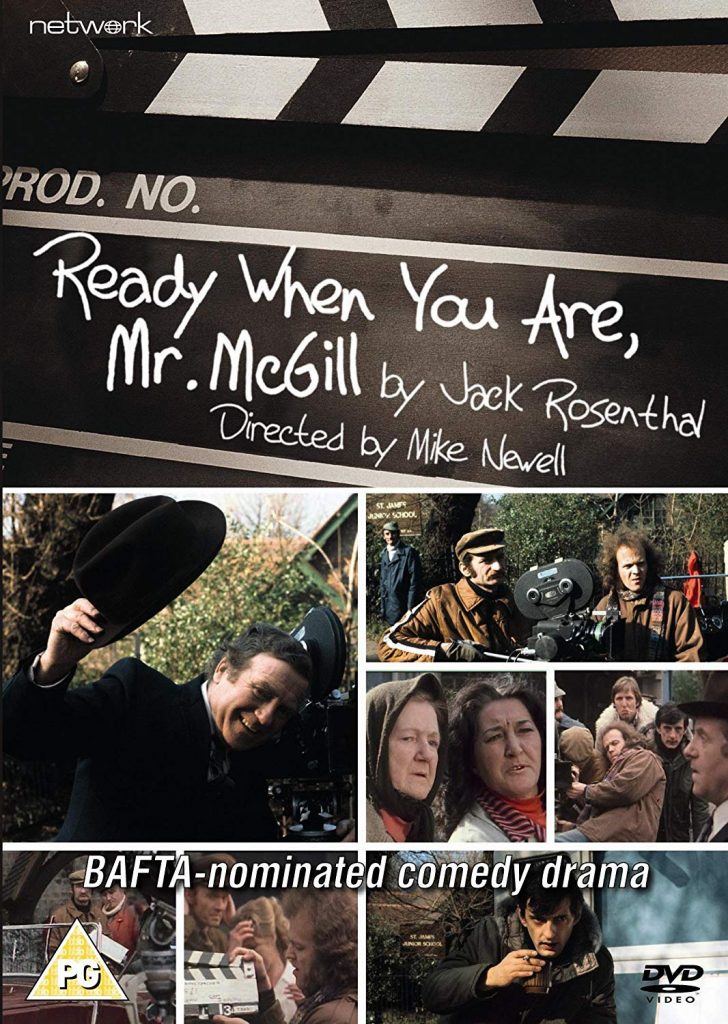 During the 1970s, he went on to appear and gstar in many television dramas, including:Red Letter Day: Ready When You Are, Mr. McGill (1976) by Jack Rosenthal, Play for Today: All Good Men (1974), Play for Today: Through the Night (1975), the series Bill Brand (1976) (all by Trevor Griffiths) and in 1977 appeared in Great Performances: Count Dracula (1977).
In 1971, he teamed up with the actor Richard Wilson and together they ran a drama studio in north London. Their intention was to provide workshops for professional actors to meet and develop their skills. Shepherd and Wilson took the classes on alternate weeks, each taking part in the others. It was during these times that Shepherd developed an interest in devising plays for theatre. He wrote "The Sleep of Reasons" which was produced at the Edinburgh festival in 1974; in 1982 he wrote "Real Time"; in 1983 he wrote the play "Revelations"; "Underdog" and "Clapperclaw" were both written for the BBC. Most recently, in 1998 he wrote "Half Moon".
He was a member of the National Theatre from 1978 to 1986 and was a regular member of Bill Bryden's company in Cottlesloe. He appeared in "American Buffal" as Teach, and won "best actor" for his performance as Roma in "Glengarry Glen Ross". He appeared as Hickey in "The Iceman Cometh" and a variety of biblical characters in the mysteries which were recently revived to celebrate the millennium.
During the 80s and 90s, he continued to work in television. Some of his work includes:Escape from Sobibor (1987), Blind Justice (1988), Ball-Trap on the Cote Sauvage (1989),A Day in Summer (1989) and, most famously, the part of Detective Superintendent Charles Wycliffe, in Wycliffe (1994) (from 1994-1998). His work has not been exclusive to theatre and television. He has appeared in several films throughout his long career; these include: The Virgin Soldiers (1969), Lights and Shadows (1988), Twenty-One(1991) and Wonderland (1999). Quite recently, Richard Wilson and Shepherd were re-united in the ITV six-part comedy series High Stakes (2001).
Not only does he act and write, he has also directed many stage plays, notably "Two Gentlemen of Verona" for the opening season at The Globe, "King Lear" at Southwalk Playhouse, "The School of Night" by Peter Whelan at Chichester and "A Midsummer Night's Dream". Most recently, Shepherd has been seen in the ITV hit drama The Jury(2002) and in the BBC adaptation of Tony Parsons' Man and Boy (2002).
Shepherd is an accomplished jazz musician, favouring the saxophone, but has also been known to play piano and flute in some of his television appearances.
– IMDb Mini Biography By: anonymous
The above IMDB entry can also be accessed online here.