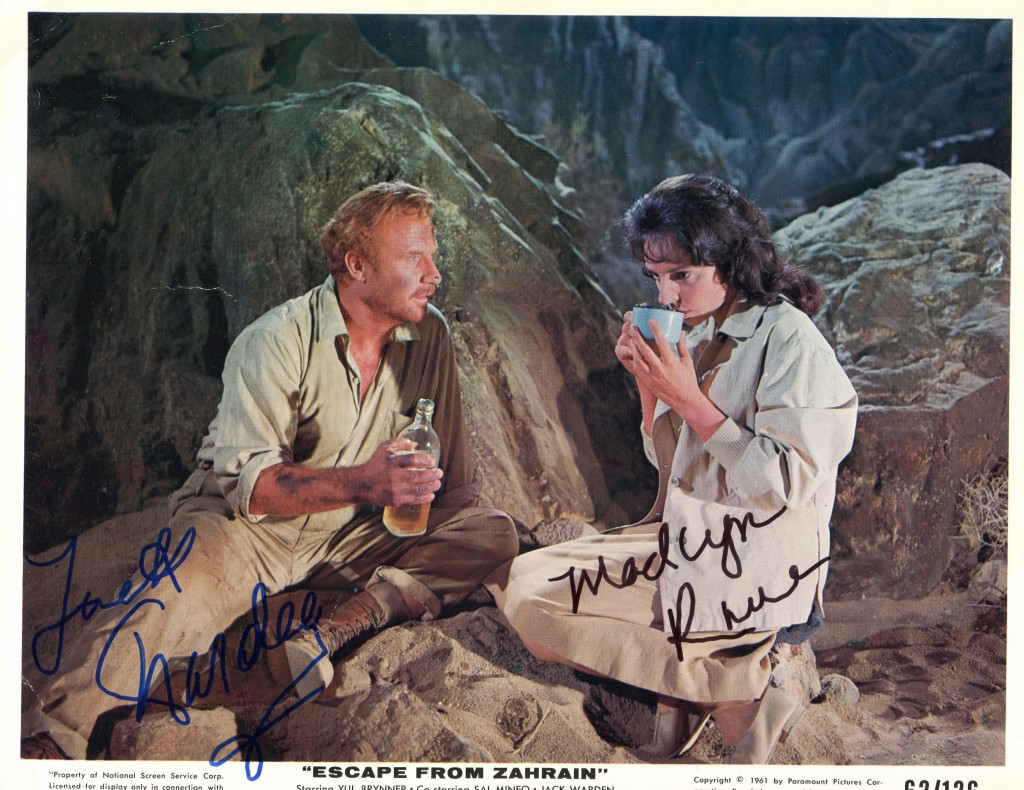 Jack Warden was born in 1920 in Newark, New Jersey. He first achieved major public recognition as one of the jury members in the 1957 classic film "12 Angry Men" which starred Henry Fonda. His other films included "Brian's Song","Shampoo", "Heaven Can Wait" and "And Justice for All". He died in 2006 aged 86.
Tom Vallance's obituary in "The Independent"
The actor Jack Warden, whose accolades included an Emmy award and two Oscar nominations, was one of several notable talents who came from television to the movie screen in the late Fifties, along with such directors as John Frankenheimer and Sidney Lumet, and writers such as Paddy Chayevsky and Reginald Rose.
His first major screen roles were in three exceptional films of 1957, all adapted from television plays, including Lumet's Twelve Angry Men, written by Rose, in which he made an indelible impression as the irascible, gruff-voiced juror number seven, a gum-chewing salesman who wants a quick verdict so that he can attend a baseball match. His other films that year were Martin Ritt's Edge of the City, written by Robert Alan Aurthur, and Delbert Mann's The Bachelor Party, by Chayevsky.
An intense actor with a tough exterior, Warden was memorable in both films – in the first as a corrupt and bigoted dockside union official who becomes homicidal when he clashes with an army deserter (John Cassavetes) and a rebellious black dock worker (Sidney Poitier), and in the second as a book-keeper who invites office pals to a party for a friend who is about to get married. Ageing and lonely, Warden's character puts on a brave front until breaking down in a painfully real crying scene.
Warden was later to show that he could also get laughs and he won two Oscar nominations for humorous performances, for his role as a husband in Shampoo (1975) who is easily cuckolded by hairdresser Warren Beatty because he is convinced that all hairdressers are gay, and as a perpetually flustered football coach in Heaven Can Wait (1978) aware (though incredulous) that his former protégé has been reincarnated after a fatal accident. Though critics generally found the latter a heavy- handed remake of Alexander Hall's delightful fantasy-comedy Here Comes Mr Jordan (1941), many singled out Warden's hilarious performance as its saving virtue. "Warden's done it all," said his friend the actor Jack Ging. "He's the kind of guy that Spencer Tracy used to play."
Born in Newark, New Jersey, in 1920, he was raised in Kentucky, where he attended the DuPont Manuel High School in Louisville. At the age of 17, he was expelled for frequent fighting. Becoming a professional welter-weight prize-fighter, he had 13 fights, calling himself Johnny Costello (adopting his mother's maiden name), but he was not notably successful. In 1938, having worked as a night-club bouncer, tugboat deckhand and lifeguard, he joined the US Navy and spent three years in China with the Yangtze River Patrol.
In 1941 he joined the Merchant Marine, but when the US entered the Second World War he switched to the Army, serving as a paratrooper with the 101st Airborne Division. He was due to take part in the Normandy landings in 1944, but just before D-Day he broke his leg during a night-time practice jump in England. It was during the ensuing long spell in hospital that he was given a copy of Clifford Odets' play Waiting for Lefty, which prompted him to read more plays and instilled in him the ambition to be an actor. "That year in hospital was the turning point of my life," he said later.
He returned to active duty to take part in the Battle of the Bulge, then, on his discharge at the war's end he studied acting on the GI Bill. He spent more than a year with the Margo Jones repertory group in Dallas, then moved to New York, where he made his television début in 1948 with parts in the prestigious drama anthology series The Philco Television Playhouse and Studio One.
He made his screen début (the first of several bit roles) in a comedy starring Gary Cooper, You're in the Navy Now (1951), in which two other unknowns, Lee Marvin and Charles Bronson, made their first film appearances. His first credited role was in the crime drama The Man with My Face (1951), starring Barry Nelson as an accountant who is the double of a gangster, and other early films included The Frogmen (1952) and From Here to Eternity (1953, as a corporal).
From 1953 he had a recurring role for three years in the television comedy series Mr Peepers. Later he became part of television history when he starred in the first episode filmed for the cult series The Twilight Zone (though it was not the first shown). Titled "The Lonely" (1959), it starred Warden as a convicted murderer imprisoned for life alone on an asteroid. Given a robotic companion, Alicia (Jean Marsh), by the sympathetic captain of a supply ship, he falls in love with the machine and when given a pardon he refuses to leave without her until it is dramatically proven that Alicia is not flesh and blood.
From 1967 to 1969 Warden starred in a crime series, NYPD, which was shot largely on location in New York City. In 1971 he won an Emmy Award as best supporting actor for his portrayal of the real-life football coach George Halas, of the Chicago Bears, in the tragic tale Brian's Song.
Warden made his Broadway début in a revival of Golden Boy (1952) in which John Garfield reprised his original leading performance, and he also played small roles in the Arthur Miller double-bill A View From The Bridge/A Memory of Two Mondays (1955). His only musical was the Jerry Bock-Sheldon Harnick show The Body Beautiful (1958), but his most notable Broadway appearance came when he replaced Donald Pleasence as the star of Robert Shaw's The Man in the Glass Booth (1969), directed by Harold Pinter.
After his breakthrough appearances in the 1957 movies, he was in constant demand for the sort of screen parts – cops, sports coaches, military men – that matched his gruff exterior, though many of his characters displayed a soft centre. He played military men in The Thin Red Line (1964) and Raid on Entebbe (1977), the brusque President in Being There (1978), a German doctor in Death on the Nile (1978), twin automobile salesmen – one good, one bad – in Used Cars (1980), Paul Newman's law partner in The Verdict (1982), and he showed his comic flair as the senile, gun-carrying judge in the satiric . . . And Justice for All (1979), Shampoo, Heaven Can Wait and as a flustered theatre producer in Woody Allen's Bullets Over Broadway (1995).
In All The President's Men (1976), Alan J. Pakula's riveting account of the exposure of the Watergate scandal by the journalists Bob Woodward and Carl Bernstein, Warden played the Washington Post's city editor, Harry M. Rosenfeld, who recalled that the actor spent some time watching him work, though he assured the editor that "I play a part – I don't play you." Rosenfeld described Warden as "a skilled performer and a splendid fellow who possessed a strong personality and yet seemed rather shy for an actor".
Warden made over 100 movies, more recent ones including While You Were Sleeping (1995), Things to Do in Denver When You're Dead (1995), Woody Allen's Mighty Aphrodite (1995), Warren Beatty's Bulworth (1998) and, his final film, a football comedy, The Replacements (2000), with Keanu Reeves and Gene Hackman.
Tom Vallance
The above obituary can also be accessed online here.