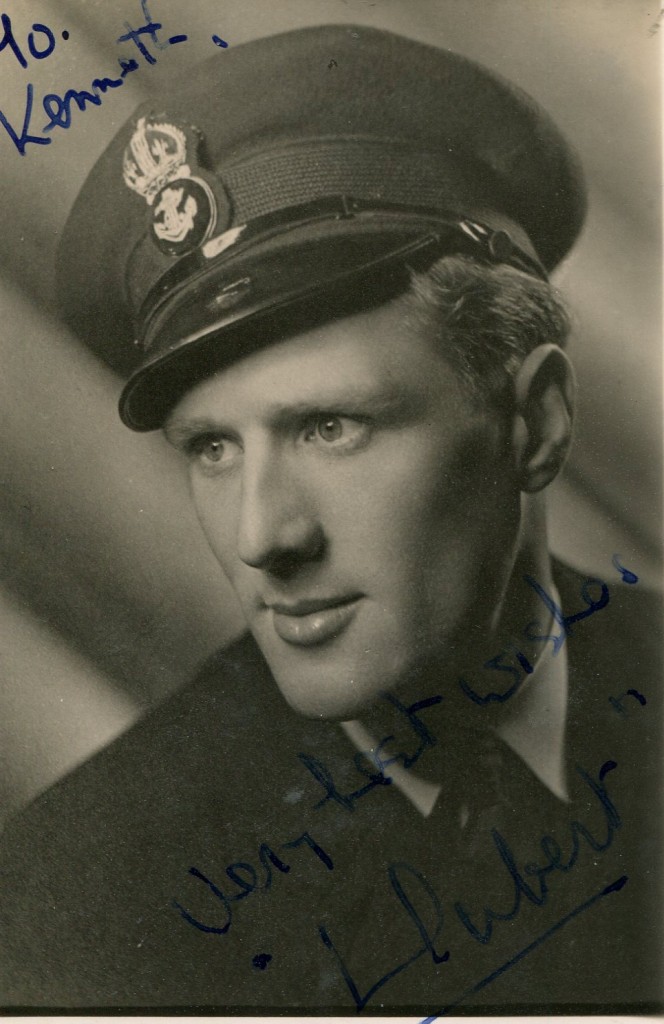 Jack Watson obituary in "The Independent" in 1999
The great character actor Jack Watson was born in Cambridgeshire in 1915. He began his career on radio in such BBC shows as "Nancock's Half Hour" and "The Clitheroe Kid". His film career did not begin until he was 45 when he made "Peeping Tom" for Michael Powell in 1960. He then became a very familiar face on film in such movies as "Konga", "The Queen's Guard", "On the Beat", "This Sporting Life", "The Idol" with Jennifer Jones", "Tobruk"in 1967 , which was made in Hollywood as was "The Devil's Brigade" with William Holden. Back in Britain he made the excellent "The Strange Affair" with Michael York. He died in 1999.
"The Independent" obituary:THE CAREER of the tall and rugged actor Jack Watson embraced the music hall, radio, television and films. The older generation will recall him as part of a music-hall double act with his father Nosmo King, or as a radio comic and monologuist on such shows as Navy Mixture and Take It From Here. Coronation Street viewers will remember him as the man who finally won Elsie Tanner for keeps, and on the screen he was notable for playing tough and gruff men of action in such films as The Wild Geese and The Sea Wolves
"I shall never be a great actor," he once stated, but his imposing physical prescence – he was an outdoor sports fanatic in real life and represented England in springboard diving championships – and his commitment to a role, often that of a villain or a serviceman, were convincing enough to earn him the offer of a Hollywood contract, which he refused. "The word `star' does not mean a thing to me," he said. "I prefer to think of myself as a dedicated human being."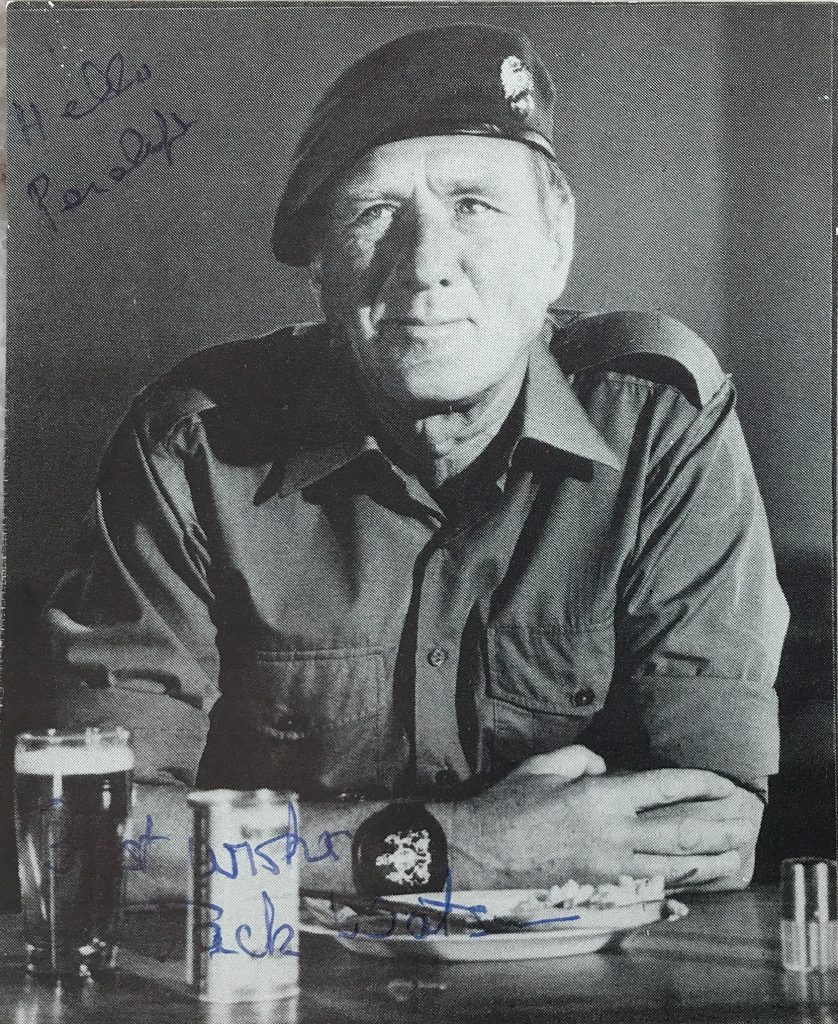 Watson was born in 1921 in Thorney, near Peterborough. His father Vernon Watson was a comedian who, wanting a more distinctive name, had become Nosmo King after he noticed a "No Smoking" sign in a theatre corridor. His mother, Barbara Hughes, was a Gaiety Girl and young Jack was introduced to the world of music halls at an early age. When he was 16, he was performing a double act on the variety stage with his father, playing a precocious teenager named Hubert Hubert. Their act was seen by cinemagoers in several Pathe Pictorial shorts between 1935 and 1939.
With the outbreak of the Second World War the super-fit Jack Watson became a physical training instructor in the Navy and appeared on the radio variety show Navy Mixture, displaying a flair for mimicking a range of accents. At war's end he continued to do a solo act both in variety and on the radio. He made his feature film debut with a small role in Captain Horatio Hornblower (1951) but had his first prominent role in Michael Powell's controversial thriller Peeping Tom (1960), playing the Chief Inspector investigating a series of brutal killings.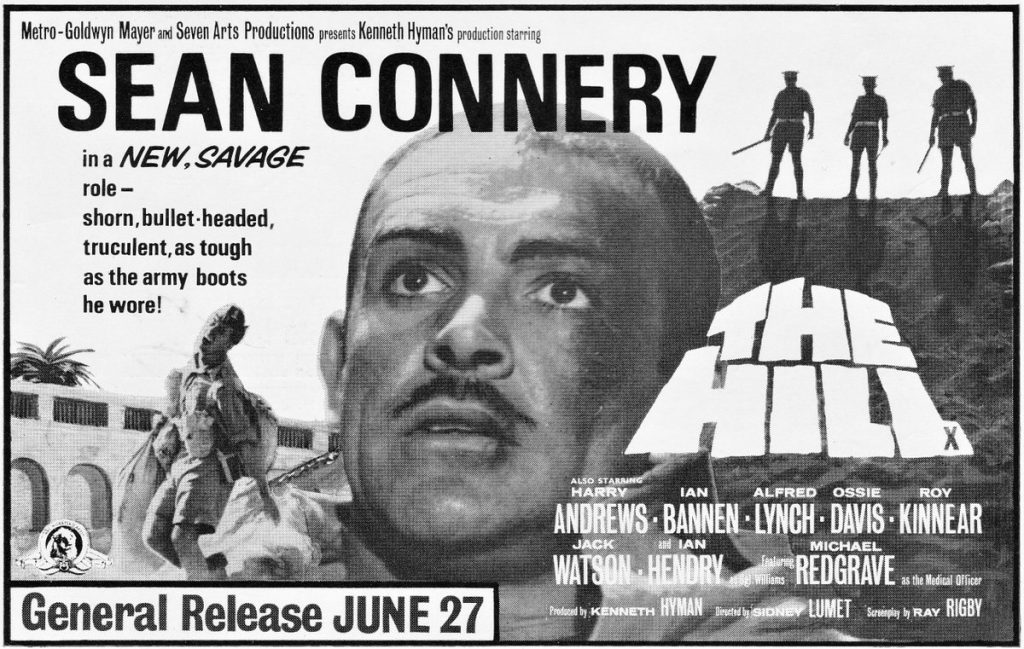 In the horror film Konga (1961) he was again a police inspector and delivered the film's most memorable line when, after receiving a phone call, he informs his assistants, "There's a huge monster gorilla that's constantly growing to outlandish proportions loose in the streets." But his acting career really took off when later in 1961 he was cast in Coronation Street as Petty Officer Bill Gregory, who had an affair with Elsie Tanner (Pat Phoenix) which she broke off when she discovered he was married.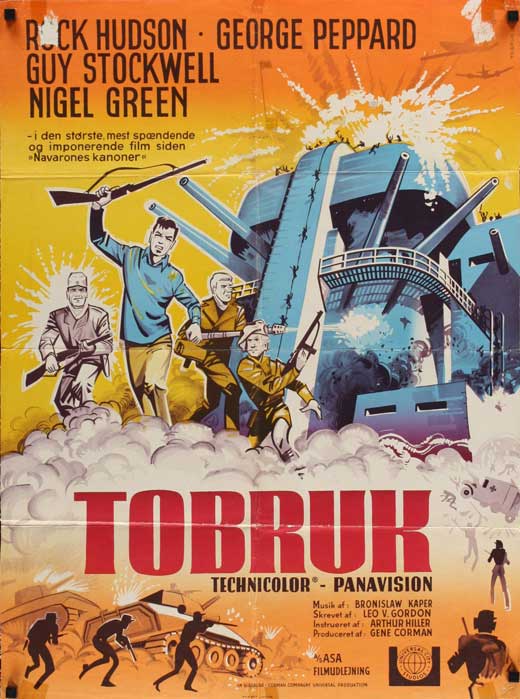 His character was to appear sporadically in the series over the next 23 years. Gregory returned when, his wife having died, he proposed to Elsie, but she instead married Alan Howard. In 1983 Gregory returned again to find Elsie now single and still living on the Street, and this time he persuaded her to go off with him to run a wine bar in the Algarve. (The couple's final appearance on the show was on 4 January 1984.)
Watson also played the title role in a nine-part television adaptation of Sir Walter Scott's adventure story Redgauntlet (1970), and in a grittily realistic version of the Arthurian legends, Arthur of the Britons (1972- 73), he was Lludd, companion to Arthur (Oliver Tobias). Other television series in which Watson appeared included Z Cars, Upstairs Downstairs, All Creatures Great and Small, Minder, Casualty and Heartbeat. He won particular praise for his skilful portrayal of the flawed union official pretending to be a double agent in the mystery thriller Edge of Darkness (1985), written by Troy Kennedy Martin as a tribute to film noir and recipient of nine Bafta Award nominations.
Notable films in which he acted included Lindsay Anderson's This Sporting Life (1962), in which he was believable as the captain of a Rugby League team joined by an ex-miner, Richard Harris, and The Hill (1965), in which he was one of four soldiers who witness a murder committed by one of the officers at a military prison in the Middle East where they are serving time. He was also in the war films Tobruk (1966) and The Devil's Brigade (1968) and three popular adventure yarns directed by Andrew V. McLaglen and co-starring Roger Moore, The Wild Geese (1977), North Sea Hijack (1979) and The Sea Wolves (1980).
I first met Jack Watson in 1970 when a new producer brought him in to act as chairman to my nostalgic radio panel game Sounds Familiar, writes Denis Gifford. He replaced Barry Took, who had hosted the first 100 or so shows. Watson, not yet the fine film actor he was to become, was himself a nostalgic figure from my younger days as a fan of the variety stage.
Unfortunately, right from the very first programme he seemed uncomfortable and ill at ease. He was incapable of any of the impromptu chit-chat that relaxed the ever-changing team of panellists. I put this down to early nervousness, but throughout the several series he compered he never improved one jot.
Was Watson perhaps the victim of his father's strict training? He was certainly a fair enough straight man in the days when, as "Hubert", he would interrupt his fancy-dressed blackface father with shouted demands from the orchestra pit, in the guise of the theatre manager. I remembered his earlier radio performances as a solo artist when, during the Second World War, as Petty Officer Jack Watson, he compered Navy Mixture. In this programme, which ran weekly from 1943, Watson revealed a hitherto unsuspected talent as an impressionist.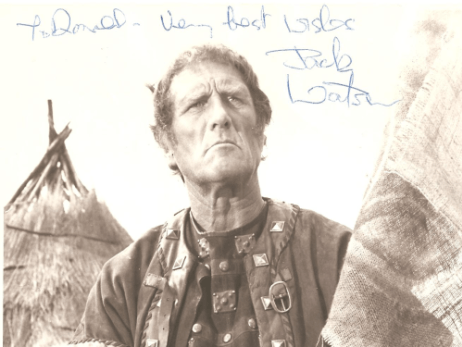 I began to write brief impressions into my linking scripts for Sounds Familiar, and they saved the day, especially when I arranged for a surprise guest to come in from Watson's own past; Jimmy Clitheroe, for instance. In 1953 Watson had taken over as compere of Blackpool Night and little Jimmy played the regular character of a bad boy who caused trouble for Watson. When Jimmy came on our show, he too proved to be an awkward customer. He refused to appear as his adult self and insisted on playing his radio role of a 10-year-old kid. So we used one of his scripts from Blackpool Night which featured comedy dialogue with Watson.
Effects: Window smashing.
Jimmy: I smashed the cricket ball right through your window. You didn't catch it did you?
Jack: No.
Jimmy: Oh good, I'm not out then!
This won laughter and applause, so, later in the series, when Nan Kenway, partner of the then ageing Douglas Young, popped up as our surprise guest, we arranged for her to bring along one of their old double-act scripts. She played the ancient Mrs Yatton and Watson did his impression of Douglas Young as the food-conscious pensioner, Mr Grice. The scene is the bar of The Startled Hare.
Nan: We rode on the tailboard of the van. There wasn't much room on it.
Jack: Ah, I likes that.
Nan: Likes what?
Jack: Mushroom omelette! Very tasty, very sweet!
This nugget of nostalgia won even bigger laughter and applause than Kenway and Young ever managed.
Jack Watson, actor: born Thorney, Cambridgeshire 15 May 1921; married (one son, two daughters); died Bath 4 July 1999.
The above "Independent" obituary can be accessed online here.
Article on Jack Watson in "Tina Aumont's Eyes" website:
Towering, stocky and serious looking, British character actor Jack Watson was a familiar face on screen for over forty years. He cropped up in comedy, thrillers and horror, but would mostly be remembered for his co-starring roles in a handful of memorable war and adventure pictures, which suited his physique perfectly.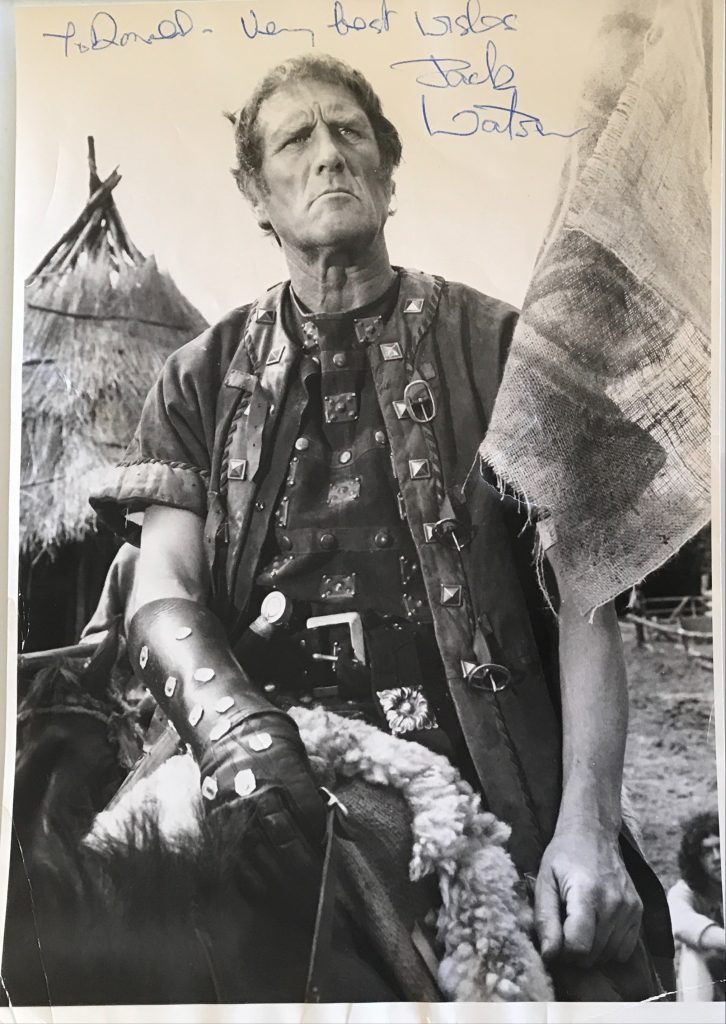 Born Hubert Watson in Cambridge, on May 15th 1915, to showbiz parents (his music-hall comedian father Vernon went by the name 'Nosmo King' – get it?), Watson began in the Navy as a physical training instructor. Inheriting his father's talents, Jack found work on BBC radio in such popular programmes as 'Hancock's Half Hour' and 'Take it from Here'. Early television parts came when he had villainous roles in popular serials 'Dixon of Dock Green' and 'Z-Cars', series in which he would later return for further appearances.
Watson's first notable film role was as a police inspector in Michael Powell's 'Peeping Tom', after which he played Len Miller, the captain of Richard Harris's rugby team, in Lindsay Anderson's excellent drama 'This Sporting Life' ('63). Around this time, I fondly remember Jack from his physical role as the no-nonsense Jock McGrath, in Sidney Lumet's brilliant but rather neglected military drama 'The Hill' ('65), with Sean Connery and Harry Andrews. Next, he was in John Frankenheimer's realistic racing pic; 'Grand Prix' ('66), playing British team manager Jeff Jordan. After playing a sergeant major in the Rock Hudson starrer 'Tobruk' ('67), Watson had a decent role as Quince, a corrupt police officer, in 'The Strange Affair' ('68), with Michael York. Another military part followed when he was cast as one of William Holden's rag-tag group in 'The Devil's Brigade' ('68), a watchable but poor man's 'Dirty Dozen'.
A brief bit in the saucy Marty Feldman comedy 'Every Home Should Have One' ('70) was followed by the oft-filmed Scottish adventure 'Kidnapped' ('71), with Michael Caine and Trevor Howard. Another good role that year came in the Scottish P.O.W drama 'The McKenzie Break', playing a general aiding Brian Keith's Captain Connor, in finding a group of escaped prisoners. Jack then played the wonderfully named Hamp Gurney, a dreary sailor in the equally dreary horror 'Tower of Evil' ('72). A couple of minor parts came next when he played an occultist in the Amicus anthology 'From Beyond the Grave' ('74), and then the chief engineer of a luxury liner threatened by a terrorist, in Richard Lester's all-star thriller Juggernaut ('74). Back in horror territory I enjoyed his unsmiling, 'red-herring' role in Pete Walker's fun horror 'Schizo' ('76), after which he had a recurring part as the cowardly Morris, in the 1977 TV adventure series 'Rob Roy'.
Watson was soon back on familiar ground when he co-starred in a trio of Roger Moore escapades; 'The Wild Geese' (1978), 'The Sea Wolves' and 'North Sea Highjack' (both '80), all pretty good with 'Wild Geese' standing out as the most enjoyable. Watson's last role of note was as union leader James Godbolt, in the superb 1985 mini-series 'Edge of Darkness', starring Bob Peck and Joe Don Baker. After a few more television appearances ('Minder' & 'Heartbeat'), Watson retired from the screen in 1994.
A good, solid supporting presence in many a production, Jack Watson died in Somerset, England, on July 4th 1999, aged 84. With his well-worn face and muscular physique, Watson lent strong support in some fine military drama's and a wrath of old-school adventures. A dependable supporting actor who often played parts that suited his looks, he certainly made 'imposing' look easy.
Favourite Movie: 'The Hill'
Favourite Performance: 'The Hill'
The above article can also be accessed online here.