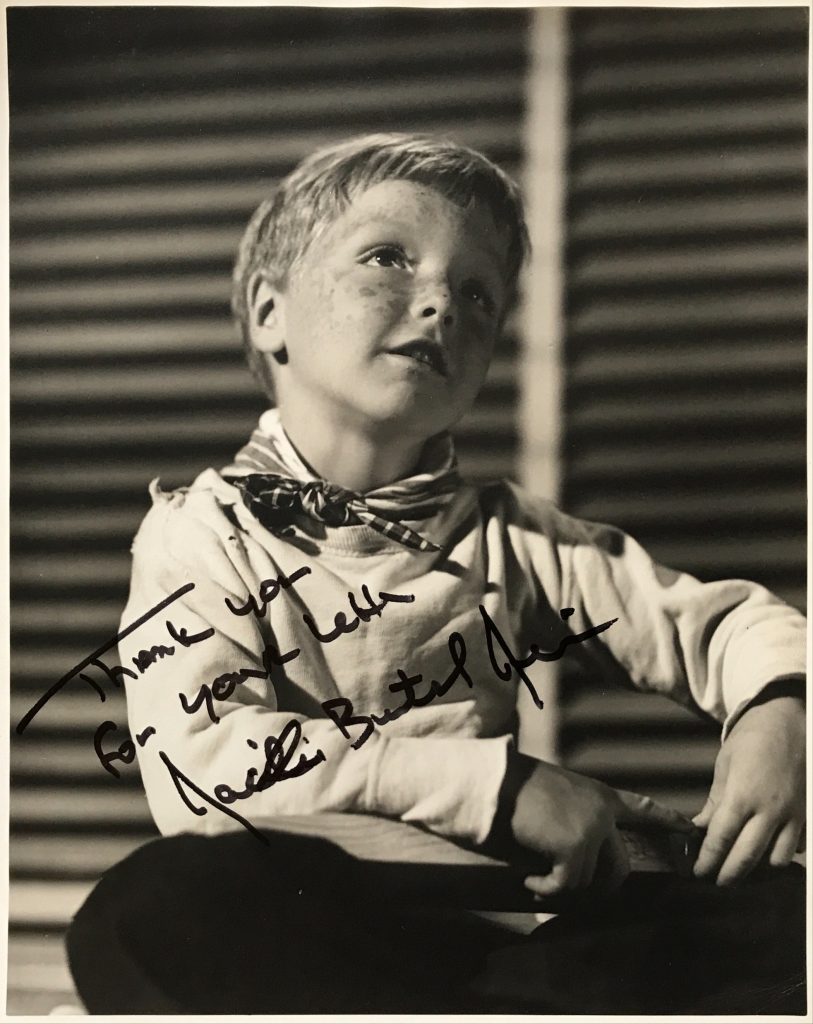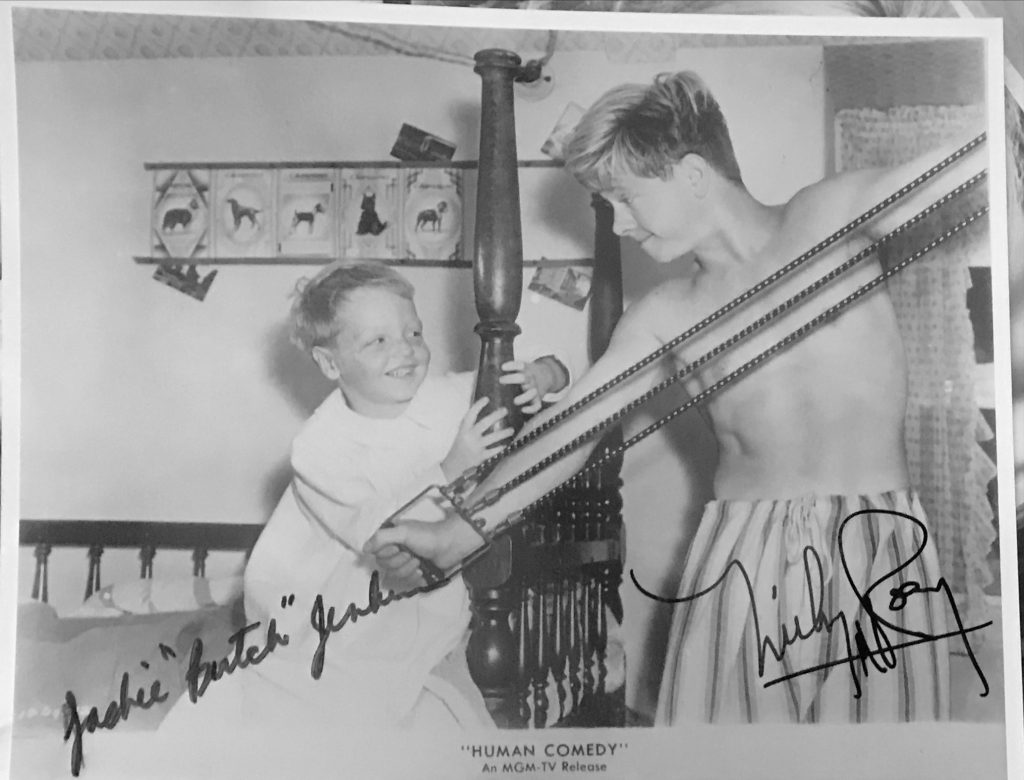 Jackie "Butch" Jenkins was born in 1937 in Los Angeles. He came to prominence when he was cast as Mickey Rooney's kid brother in the terrific "Human Comedy" in 1941. He starred with Margaret O'Brien in "Our Vines Have Tender Grapes" and his final film was "Big City" in 1948. He died in 2001 aged 63
.In 1970: "I have never regretted leaving the picture business and am very grateful to my mother for taking me away from it. I enjoyed the first few years of acting in movies but I certainly don't miss it. In fact, when I've had offers to return a few times, I wasn't even tempted. There may be a better way to live than on a lake with a couple of cows, a wife, and children but being a movie star is not one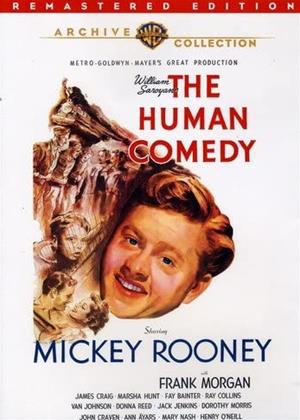 Jenkins retired from acting at the age of eleven, after he developed a stutter,[4] and as an adult recalled his film career fondly and without regret. He did state, however, that he had not particularly enjoyed acting and had never expected to make a career of it.[citation needed]
Later described as a "businessman-outdoorsman", Jenkins established a successful career away from Hollywood and lived for many years in Dallas, Texas, before moving to North Carolina in the late 1970s,[5] where he built a home "on the side of a steep mountain", where he resided with his third wife, Gloria.[5]
On August 14, 2001, he died at age 63 in Asheville, North Carolina.[6] Upon his death, he was cremated and his ashes returned to his family.