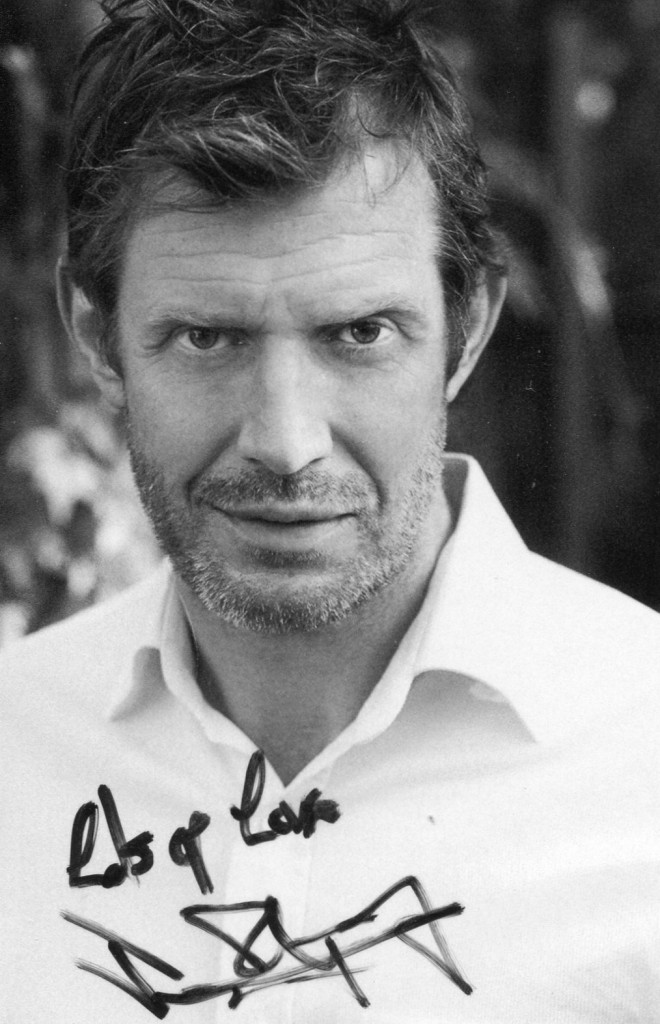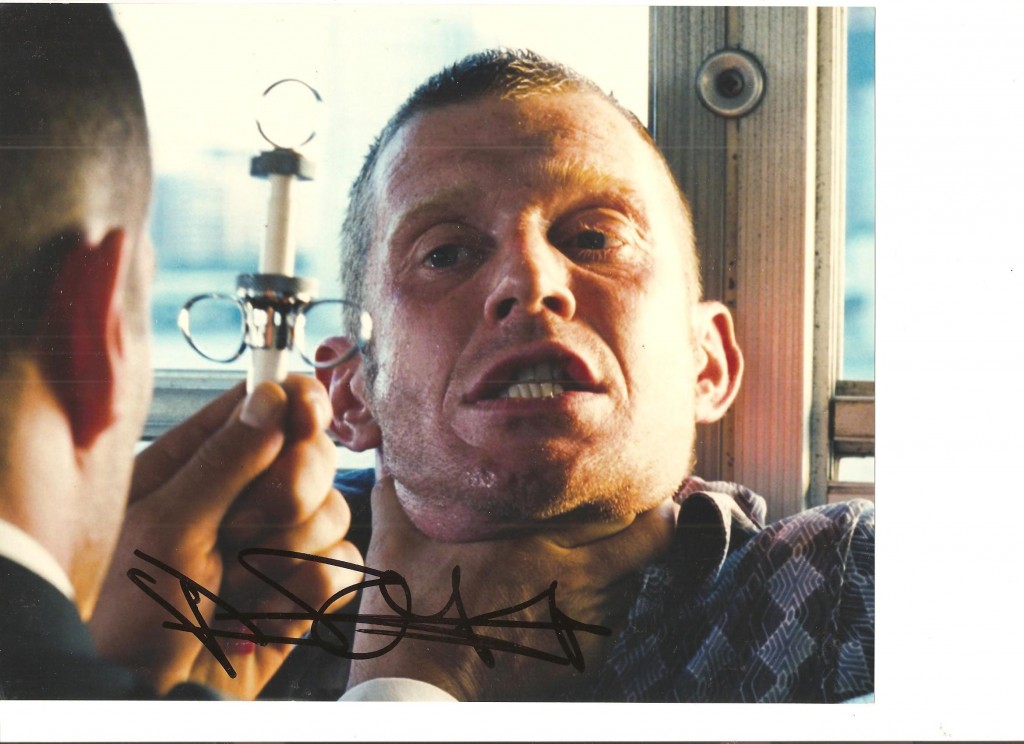 Jason Flemyng was born in Putney, London in 1966. He has made several films with Guy Ritchie, "Lock, Stock and Two Smoking Barrels" and "Snatch". Other films include "Rob Roy" in 1995, "Alice and Kicking" and "The League of Extraordinary Gentlemen" in 2003.
TCM Overview:
This handsome lanky, auburn-haired British actor first came to the attention of American audience as the brash young Scottish physician who learns humanity in a small village in the period British series "Doctor Finlay" (PBS, 1993-1994). Jason Flemyng earned unanimous critical praise and was marked as an actor to watch. He delivered on this promise with a one-two punch as a seemingly respectable engineer with a hidden sadistic streak in Angela Pope's "The Hollow Reed" (1996) and as a self-absorbed HIV-positive dancer who reluctantly finds romance in Nancy Meckler's "Alive and Kicking/Indian Summer" (1997).
The London native started his career in the requisite spear-carrying roles at the Royal Shakespeare Company. He made his small screen debut supporting James Fox in "A Question of Attribution" (PBS, 1992) before earning kudos as the upstart medic on "Doctor Finlay". Segueing to the big screen, Flemyng made his debut in "Rudyard Kipling's 'The Jungle Book'" (1994). Against the advice of nearly everyone, he accepted a small role in Michael Caton-Jones' "Rob Roy" (1995) merely to act with Tim Roth. In Bernardo Bertolucci's "Stealing Beauty" (1996), he was among the many men enchanted by Liv Tyler. "The Hollow Reed" allowed the actor to tap into a heretofore undemonstrated dramatic range. As Joely Richardson's manipulative live-in boyfriend, Flemyng was able to etch a memorable character that was as weak as he was abusive. "Alive & Kicking" further demonstrated his range. His Tonio demonstrates the superiority of a young man aware of both his attractiveness and appeal and resigned to his fate. His unlikely and rocky relationship with an older, stocky AIDS counselor (Antony Sher) gives the film its heart and the two actors brilliantly and believably create individuals whose needs are complementary. Flemyng then co-starred with Treat Williams and Famke Janssen in the sci-fi thriller "Deep Rising" (1998), playing an intellectual gunrunner. Additionally, he was featured in "The James Gang" (1997), a comedy about a down-and-out Scottish family on the run, "The Life of Stuff" (1997), about would-be gangsters, and "The Red Violin" (1998), an anthology about a magical musical instrument. Flemyng became an increasingly popular character actor after appearing as Tom, one of the four London working stiffs trying to beat a bad debt through crime in director Guy Ritchie's cult Brit hit "Lock, Stock and Two Smoking Barrels" (1998). After appearing as the lead in director George Romero's 2000 horror film "Bruiser"–in which he played a man without a face–Flemyng reunited with Ritchie for the high-spirited, stylishly crafted caper film "Snatch" (2000). His next high-visibility role came in the dramedy "Rock Star" (2001) opposite Mark Wahlberg, in which he played the flamboyant rock icon Bobby Beers, the lead singer of the heavy metal group Steel Dragon, who is replaced in the group by tribute-band singer Wahlberg. Also in 2001 Flemyn appeared as Jack the Ripper's subservient henchman Netley in the Hughes brothers' adaptation of Alan Moore's Gothic comic book "From Hell." After lead roles supporting turns in several smaller films–including "The Bunker" (2001), "Anazapta" (2001), "Flipped" (2001), "Mean Machine" (2001), "Below" (2002), Flemyng landed the plumb dual role of Dr. Jekyll and Mr. Hyde in another film adaptation of an Alan Moore comic book, "The League of Extraordinary Gentlemen" (2003), easily the most faithful interpetation of Moore's take on the heores of late 19th Century novels.
This TCM overview can also be accessed online
here.