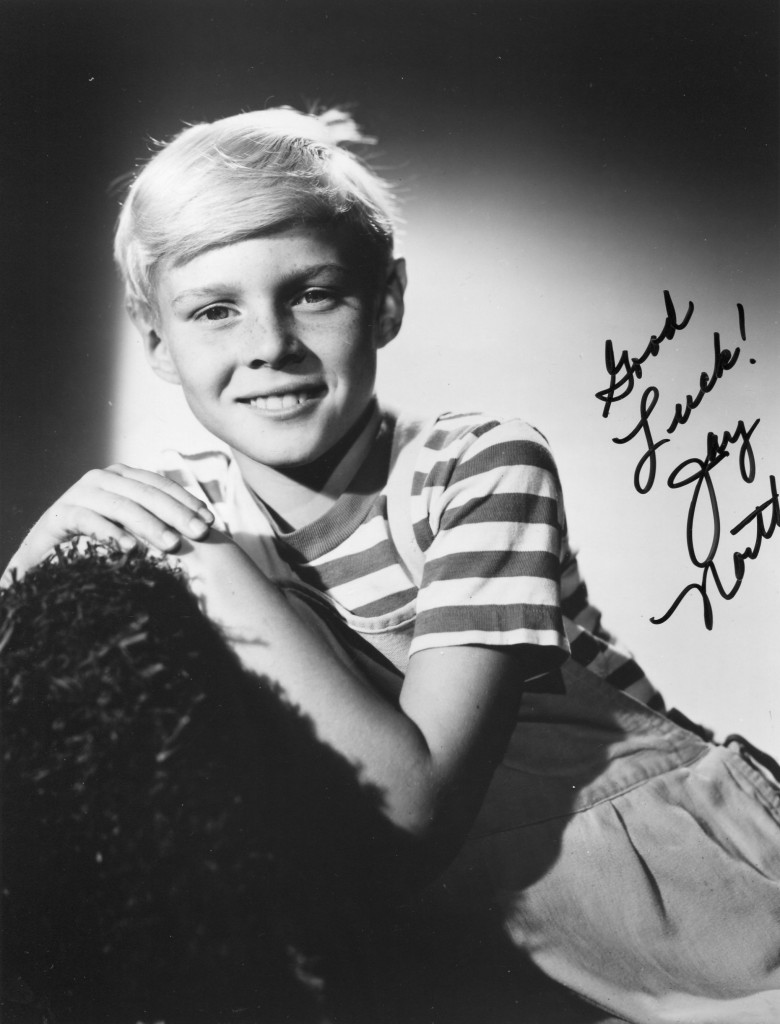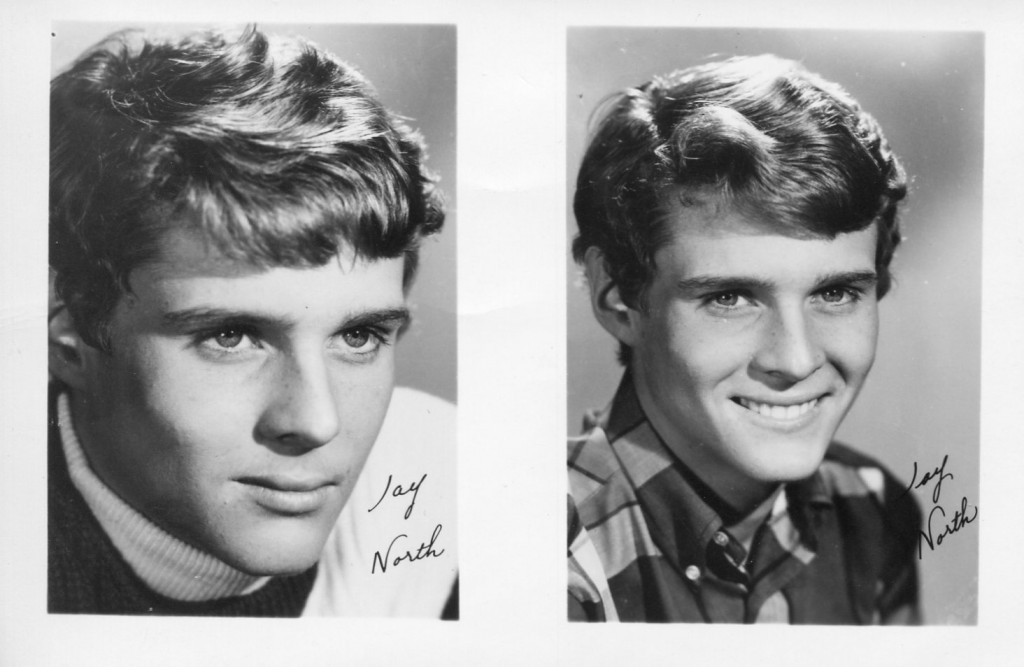 Jay North was born in 1951 in Hollywood and is perhaps best known for his playing of the title role in the television series "Dennis the Menace" from 1959 until 1963. His films include "The Big Operator" in 1959 and "Maya" in 1966.
Gary Brumburgh's entry:
Jay North will forever be remembered for giving life to the comic strip hellion Dennis the Menace (1959) on TV. Humanizing this little tornado would not only be his treasure, it would be his torment. Born in 1951, Jay was first seen on TV in 1958 and moved eagerly to minor filming the next year. With over 500 children auditioning, Jay was selected by Dennis' creator Hank Ketcham himself for the star-making title role, appearing in 146 episodes over a four-year period (1959-1963). During this TV peak he also appeared in countless variety programs, including those hosted by Dinah Shore, Milton Berle andTennessee Ernie Ford. He guest starred in episodes of My Three Sons (1960) and The Lucy Show (1962), among others. However, after the cancellation of his own show, the now active teenager noticed a major tapering off. He found himself badly typecast and efforts to forge ahead with film projects and other series work proved difficult. At first things looked promising. He perpetuated his wholesome image with the family film Zebra in the Kitchen (1965) and, more notably, the exotic adventure Maya (1966), which spun off into a mildly popular TV series, but then all offers dried up. He went from top child star to has-been teen in only a few short years, and had a terrible time adjusting. Despite voicing the popular character Bamm-Bamm in the animated series The Flintstones (1960) and other animated characters in the late 1960s, Jay all but disappeared save a few glimpses here and there. He went through years of personal turmoil and emotional anguish (divorces, drug experimentation, weight gain) before his recovery. Reportedly abused and mishandled during his peak years by on-set relatives/caretakers, Jay has since been instrumental in providing advice and counseling to other professional child/teen stars in the same boat. From time to time these days, Jay has been glimpsed at nostalgia conventions.
– IMDb Mini Biography By: Gary Brumburgh / gr-home@pacbell.net