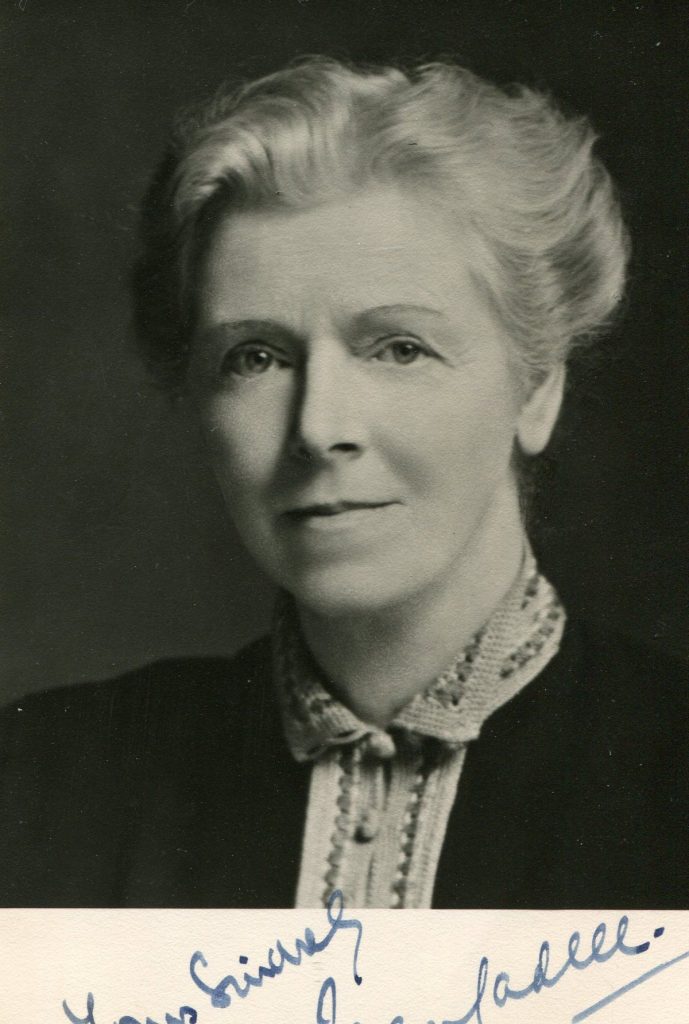 Jean Cadell was born in Scotland in 1884. Her film de but was in 1915. In 1935 she went to Hollywood to make George Cukor's "David Copperfield" where she played opposite W.C. Fields's "Mr Micawber". Her other films include "South Riding" in 1938 and "I Know Where I'm Going" in 1945. The late Simon Cadell and his sister Selina Cadell are the granchildren of Jean Cadell. She died 1n 1967
IMDB entry:
Yet another underrated performer from the Golden Age of British films was Scottish-born character actress Jean Cadell. Jean commenced her professional stage career in 1906 with "The Inspector General" at the old Scala Theatre in the London borough of Camden. Via a stint with the Glasgow Repertory, she then made her way to Broadway (1911) and London (1912), where she appeared in small roles at major venues like the Strand and Criterion Theatres, specialising in comedy plays (her favourite was George Bernard Shaw). Though she maintained a busy theatrical career throughout, she also acted in films from 1919. During the silent era, she usually played youthfully temperamental and emancipated women. As she advanced in age, her manner became increasingly salty. This, combined with her sharp features, flaming red hair and steely blue eyes led to her being more often than not typecast as acerbic spinsters or imperious dowagers. She had a brief sojourn in Hollywood as Mrs. Micawber (opposite the inimitable W.C. Fields) inDavid Copperfield (1935). Back in England, she gave valuable support in Pygmalion(1938) (as Mrs. Pearce), The Young Mr. Pitt (1942) (Mrs. Sparry, sternly instructing Robert Donat to "always keep-a-hold of nurse for fear of finding something worse") and the fondly-remembered Ealing classic Whisky Galore (1949) (as Mrs. Campbell). Jean rounded off her career with a starring role in her penultimate film, the caper comedy A Taste of Money (1960), as an ageing spinster concocting the 'perfect' Soho bank heist.
– IMDb Mini Biography By: I.S.Mowis
The above IMDB entry can also be accessed online here.