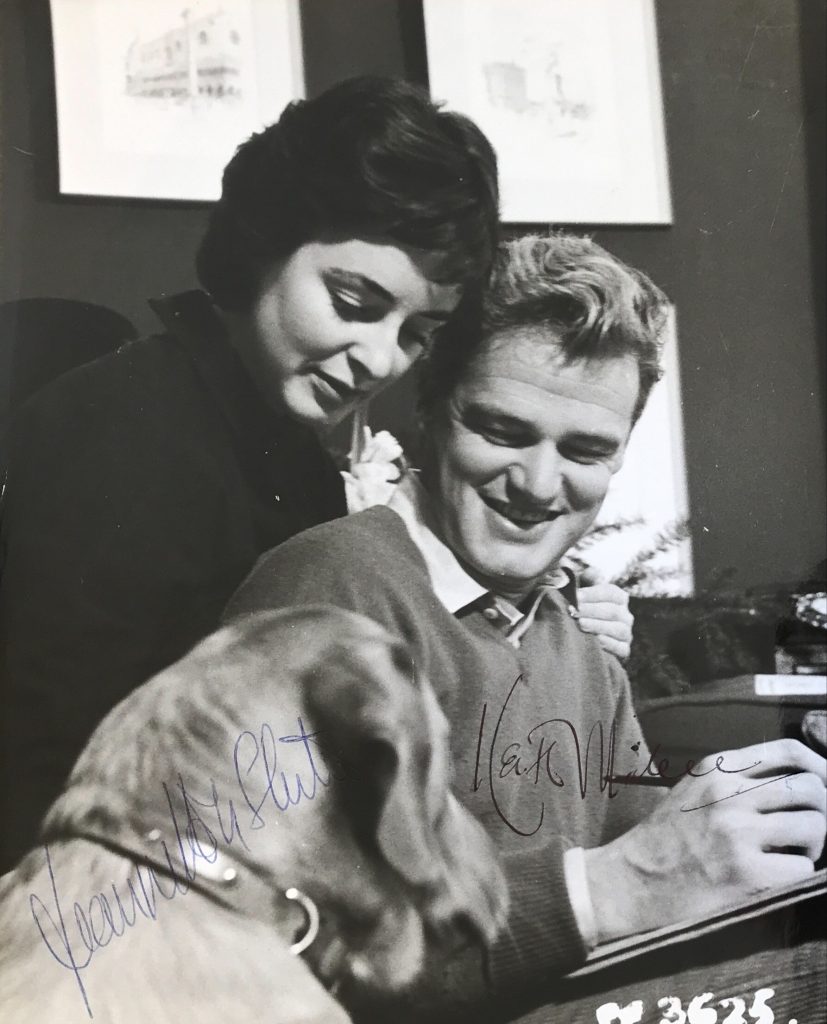 Jeanette Sterke was born in Prague in 1934.   Her first film was "The Prisoner" in 1955 with Alec Guiness and Jack Hawkins.   Her other films include "Lust for Life", "The Safecracker" and "The Nun's Story" as the sister of Audrey Hepburn.   She was married to the late Australian actor Keith Michell.
Her IMDB entry:
The English actress Jeanette Sterke was born in Prague in the former Czechoslovakia in 1934. Her parents escaped the Nazis by fleeing to England. After finishing her schooling, she attended the Royal Academy of Dramatic Art. She made her TV debut in an adaptation of Arthur Schnitzler's Liebelei (1954) on the B.B.C. in 1954. She regularly appeared on British TV through the early '70s. Her last TV appearance was in 1986, in the mini-series _My Brother Tom (TV) (1986)_.   She appeared less frequently in motion pictures. Her movie debut came in 1955 in the Alec Guinness film The Prisoner (1955). The following year she appeared with Kirk Douglas in Lust for Life (1956). She also appeared in Fred Zinnemann's 1959 masterpiece _The Nun's Story (1959) as one of Audrey Hepburn's "sisters", but in very few movies after that.
Sterke also has appeared on stage, sometimes with her husband Keith Michell, whom she married in 1957. They have a son, Paul Michell, and a daughter, the actress Helena Michell.
– IMDb Mini Biography By: Jon C. Hopwood
The above IMDB entry can also be accessed online here.