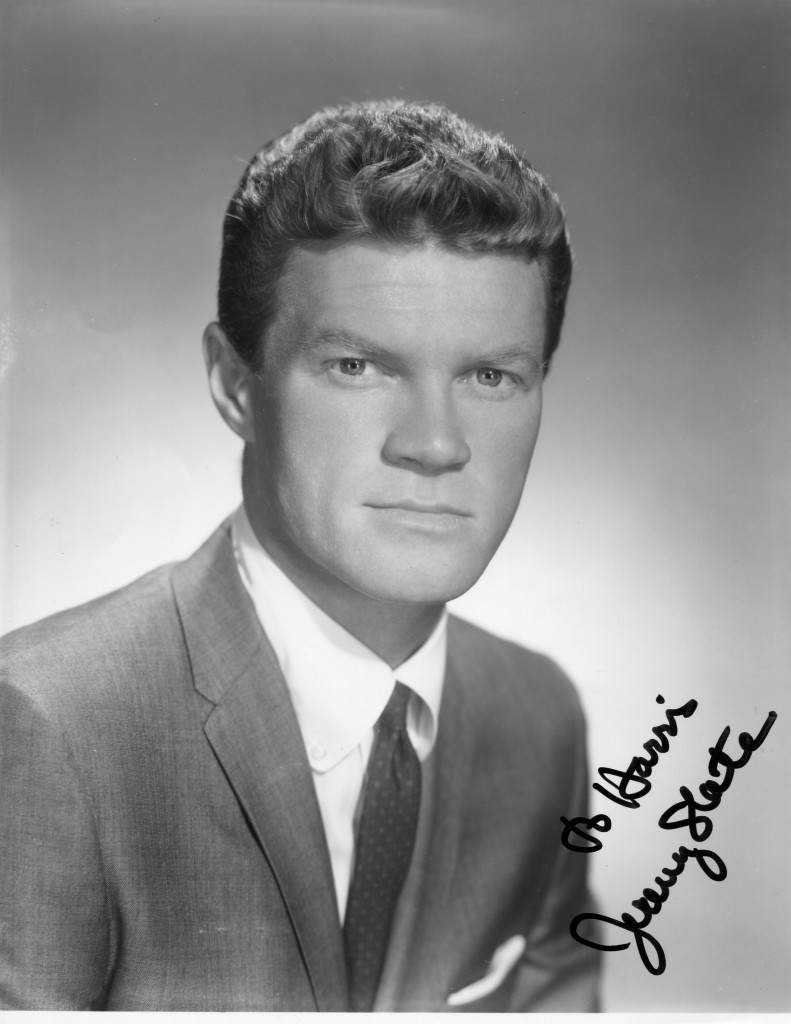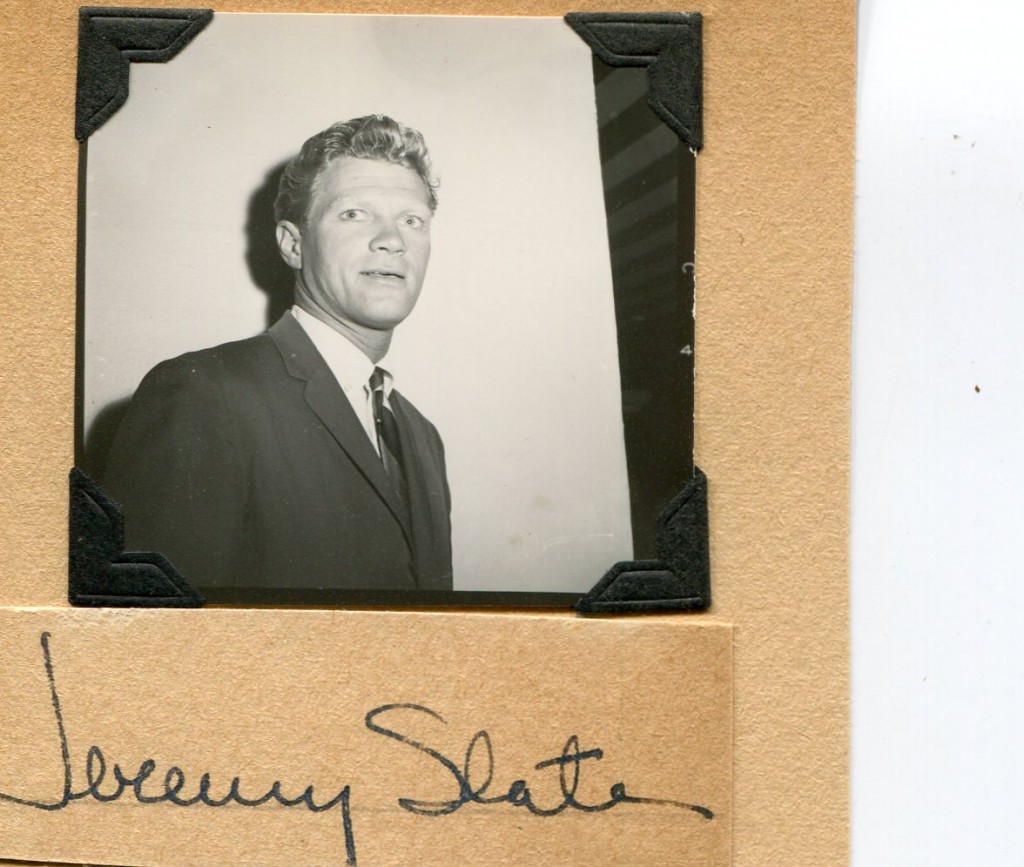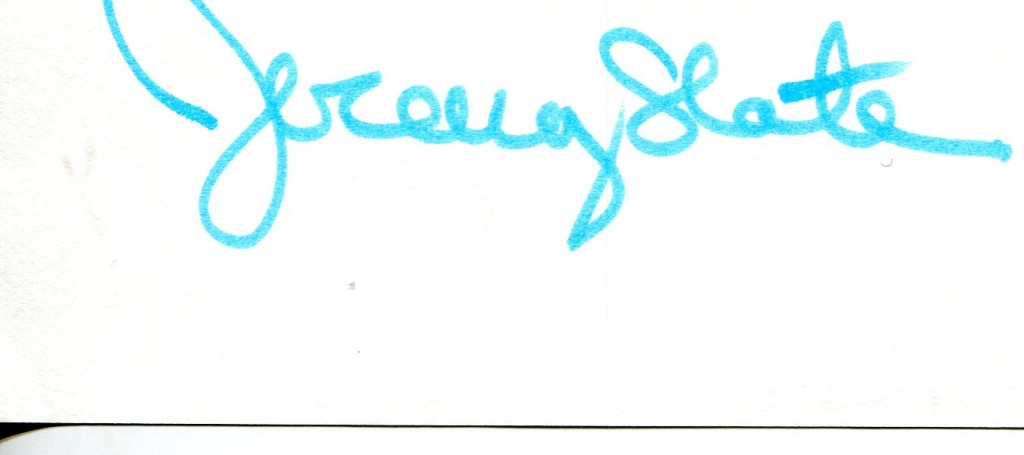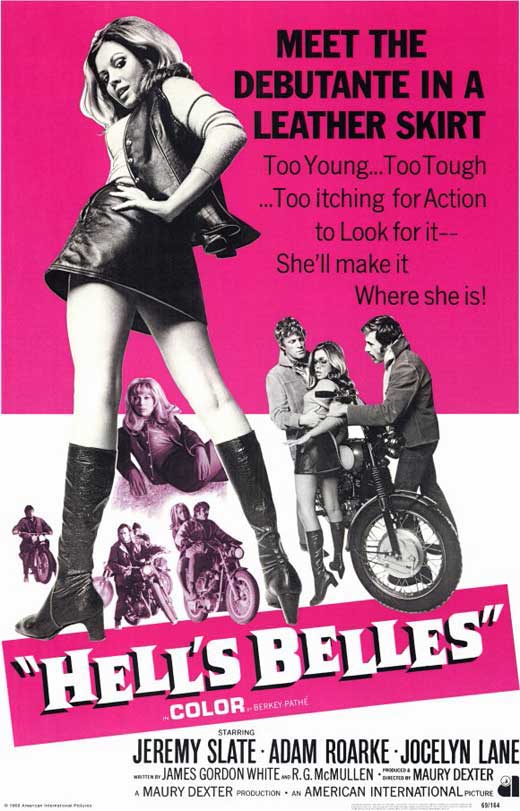 Jeremy Slate obituary in "The Malibu Times" in 2006.
Jeremy Slate was born in Altantic City, New Jersey in 1926. His first film was "G.I. Blues" with Elvis Presley and Juliet Prowse in 1960. He went on to feature in "Girls, Girls, Girls" again with Presley, "Wives and Lovers" with Martha Hyer, "The Sons of Katie Elder" with John Wayne and Dean Martin and "True Grit" again with Wayne.
Jeremy Slate died in 2006 at the age of 80.
Obituary from "The Malibu Times"
Malibu actor Jeremy Slate died Sunday at USC University Hospital following complications from esophageal cancer surgery. He was 80.
Slate was born on Feb. 17, 1926 in Margate, N.J. He attended a military academy, joined the Navy at 16 and was 18 when he was involved in the invasion of Normandy.
Aboard a destroyer at Omaha Beach, Slate vowed if he survived the attack he would make his life a never-ending series of adventures.
He lived up to that promise as during his lifetime, Slate had a variety of careers and accomplishments.After the war, Slate graduated with honors from St. Lawrence University in Upstate New York.
He was president of the student body, editor of the college literary magazine, football player and backfield coach of the only undefeated freshman team in the school's history.
A campus radio personality, during his senior year he married the queen of his fraternity's ball. Chosen for the school's Honor Society, he was a BMOC. After graduating, Slate became a professional radio sportscaster and disc jockey for CBS and ABC affiliates while beginning a family, which ultimately included three sons and two daughters.
For six years Slate worked for the public relations firm, W.R. Grace, as travel manager for its president, J. Peter Grace. He then joined the Grace Steamship Line and moved with his family to Lima, Peru. While living in South America he joined a professional theater group and became involved with the production of "The Rainmaker" at the Professional English Language Theatre in Lima. He was awarded the Tiahuanacothe, the Peruvian equivalent of the Tony Award, for his portrayal of the character, Starbuck. The next year, Slate was cast in a small but significant role on Broadway in the Pulitzer Prize-winning play "Look Homeward, Angel." He did 254 performances.
Slate's television career began in the 1950s with numerous guest-starring roles in popular shows such as "Gunsmoke," "Alfred Hitchcock Presents" and "Perry Mason." He has guest-starred on nearly 100 television shows and appeared in 20 feature films. During the early 1960s, Slate was a teen heartthrob as the star of the TV series "The Aquanauts."
He also had an eight-year run as Chuck Wilson on the ABC soap opera "One Life to Live." His final performance was on the NBC comedy "My Name is Earl." Slate received critical acclaim for his portrayal of Sgt. Maj. Patrick O'Neill, a soft-spoken Canadian judo expert, in the 1968 film "The Devil's Brigade," a WW II saga starring William Holden and Cliff Robertson. Slate worked with some of the top people in Hollywood, including Elvis Presley, Frankie Avalon, Van Johnson and John Wayne.