Jessica Walter. TCM Overview.
Jessica Walter was born in 1941 in Broklyn, New York. She was one of "The Group" in 1966 and went on to star in "Grand Priz" with James Garner and Yves Montand and "Number One" with Charlton Heston. She gave a powerful performance with Clint Eastwood in "Play Misty for Me" in 1971. Most recently she has starred in the cult TV series "Arrested Development". She was married to Ron Liebman. Sadly Jessica Walter died in 2021 aged 80.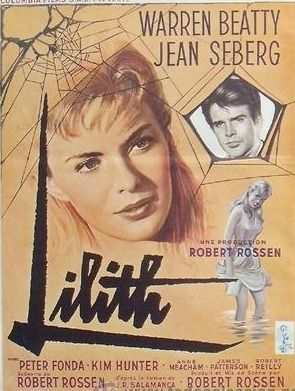 'Daily Telegraph' obituary by Ed Power in 2021.
On May 23 2018 the New York Times released an audio recording of a 77-year-old woman sobbing. The tears were those of Jessica Walter, the Hollywood character actress who passed away this week. She was participating in a group interview promoting a new Netflix season of cult comedy Arrested Development. And even before breaking down, the encounter was not going well.
On screen Walter had always cut a self-assured, imperious, almost haughty figure. That was the image she presented in her first major feature, Sidney Lumet's 1966 adaptation of the proto-Sex in the City Manhattan debutante novel, The Group. And, decades later, it was the persona she riffed on as Lucille Bluth, the crouching tiger, hissing matriarch of Arrested Development's ghastly Bluth clan.
Yet in real life Walter could not have been further removed from Lucille, the mother from hell with vinegar in her blood. She was friendly, thoughtful – and sensitive. But then who wouldn't be sensitive if the men seated either side had suddenly turned on you, as happened to Walter in full view of the New York Times.
The blame for this lay with Jeffrey Tambor. In many ways he was the opposite of Walter in that he came across as a hoot playing Lucille's roguish husband George Bluth Sr. But off camera he could be combative and even obnoxious. Shooting the final season of Arrested Development, he had reduced Walter to tears after she stumbled over a line of dialogue added at the last minute.
And then she was humiliated all over again as the screaming incident – to which Tambor had confessed in a previous interview with the Hollywood Reporter – was brought up by the journalist. The issue wasn't so much how the situation was handled by Tambor but by his co-stars, most unforgivably Jason Bateman, who played smug Bluth scion Michael.
"Difficult" people are part of the business, said Bateman. Behaving in an "atypical" manner was part of the actorly "process". "Not to belittle it," he said, and then proceeded to belittle Tambor's behaviour towards Walter. In the background, as the tape rolled, Walter cried. "In like almost 60 years of working, I've never had anybody yell at me like that on a set," she said between tears.
Bateman apologised on social media the next day after a promotional trip to Europe was hastily scrapped. His career survived. Arrested Development was, however, permanently tarred and the new season went up in flames like a frozen banana stand set alight.
"You try to sweep things under the rug, and it doesn't really work. I got very emotional about it because it had really hurt me," Walter told Elle magazine shortly afterwards.
She didn't regret how things had played out, she added. Walter was glad the world saw how she, a veteran woman in Hollywood, had been treated – and what it said about how woman had always been treated.
"My daughter called and she said, 'Oh Mom, you're trending!' I said, 'What does that mean?' I thought it was a fashion thing! Then she explained what it meant, and I was quite overwhelmed by the outpouring of support, that people understood. Especially women in the business, and the women in all kinds of areas of work, that just suck it up even though it hurts, you know?"
It was the perfect mic drop from Walter, whose entire career was characterised by a determination to steer her own course. That was made equally clear by her other big late-career role of toxic mother Malory Archer in animated spy spoof Archer.
Malory, mother of bungling 007 clone Sterling Archer, was written with a "Jessica Walter type" in mind – but the producers never imagined the real Walter would agree to do it. However, the script got to her and she said "yes" right away.
There were differences between Lucille and Malory – Lucille would never shoot someone – but they were ultimately cut from the same cloth, she said. "They both love their children. Malory loves Sterling. Lucille loved most of her children."
Little could Walter have imagined she would spend her later years starring in cult comedies. Born in New York, the daughter of a symphony orchestra musician, she got her start in Broadway musicals, including Neil Simon's Rumours.
Television followed with small parts in shows such as The Fugitive and Flipper. On her first day on the Flipper set, she had watched as the crew discovered one of the dolphins who starred in the series frozen to death in a container. It could almost have been a gag from Arrested Development taken to gristly extremes.
Hollywood beckoned with Lumet's The Group in 1966. Her character, Libby MacAusland, was classic Walter – outwardly sophisticated with an air of drop-dead cool yet vulnerable on the inside. And then came her break-out opposite Clint Eastwood in Play Misty for Me in 1971.
Eastwood had already cast another actress when Walter arrived for an audition. "He called me in," said Walter. "No audition. We had a talk, and he offered me a carrot juice." And with that, the role was hers.
Play Misty for Me was a forerunner of the "bunny boiler" genre later made famous by Fatal Attraction. Walter played a stalker who turns violent against a radio DJ (Eastwood) after he declines to continue their relationship. Introduced to Walter's TV executive daughter years later, Eastwood would joke that he had thrown her mother "off a cliff" at the end of the film.
She was not a creature of Hollywood. Her discomfort with Tinseltown may, of course, have had something to do with the fact that she had arrived shortly before the murder of Sharon Tate. "Just in time for the Manson killings," she said. "I was living in Coldwater Canyon. I was a nervous wreck. We got a German Shepherd, we were so scared."
Walter did not go on to have a glamorous A-lister career. She seemed fine with that. Coming from a theatre background, she was glad simply to be working.
And she was up for anything. At one point in the mid-Seventies, she found herself co-hosting Good Morning America, where she booked her old director Lumet as a guest (he was promoting Dog Day Afternoon).
She continued to work through the decades that followed. There were guest parts on Columbo, Trapper John MD and Mannex. And she had her own TV vehicle in Amy Prentiss, a quickly canned Ironside spin-off in which she played a detective appeared opposite William Shatner. It aired for just three episodes – enough for Walter to win an Emmy for Outstanding Lead Actress in a Limited Series.
But it was Arrested Development that made her an icon. Or at least it would over time. The show was almost too quirky for its own good when it debuted on Fox in 2003. With ratings disastrous, it was canceled after three seasons. Years later, it would receive a second life on Netflix, and its reputation would grow and grow. It is today considered among the most influential comedies of the decade.
The stroke of genius of creator Michael Hurwitz was to make every one of the Bluth family completely unsympathetic in their own unique way. As Lucille, Walter was cruel, funny and narcissistic – and not even in the top three of the least-likeable Bluths. Arrested Development made her famous and, despite the 2018 Tambor controversy, the show's influence lives on. As will Walter's reputation as a character actor of rare poise and steeliness, and with a gift for comedy as sharp as a freshly cut diamond.