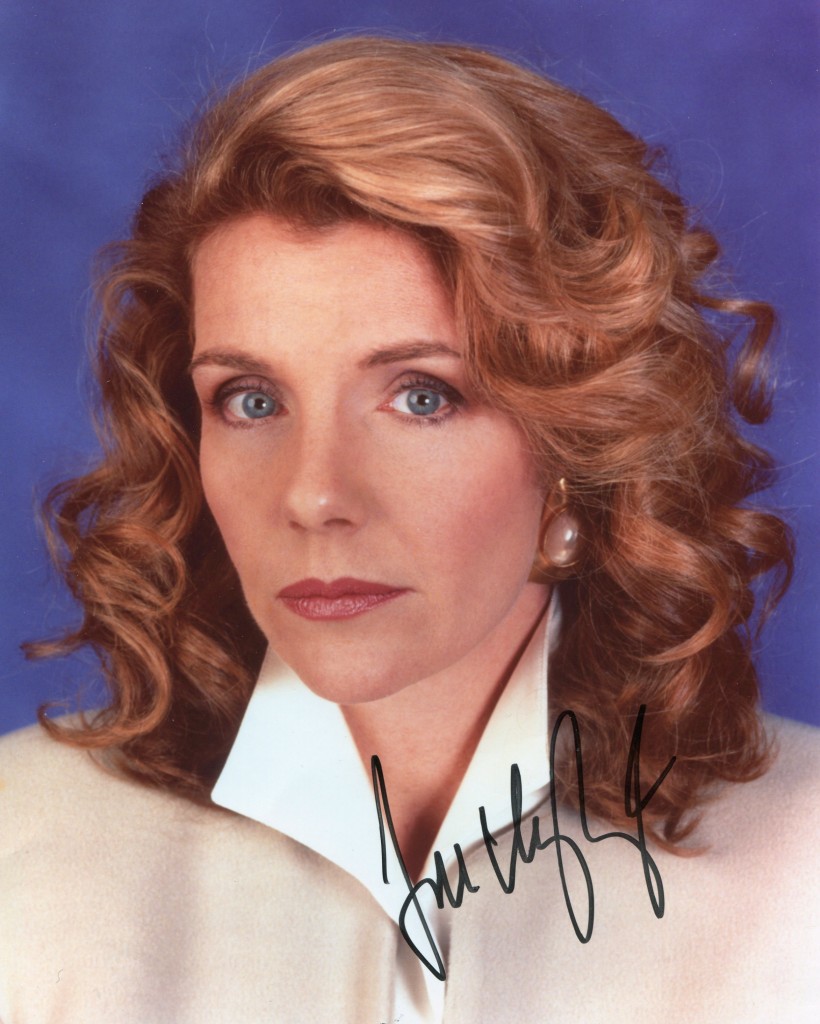 Jill Clayburgh was a terrific actress who had some wonderful performance on film in the late 70's and early 80's.   She was born New York in 1944.   After attending Sarah Lawerence College, she joined the Charles Street Repertory Theater in Boston.   She acted on Broadway in musicals such as "The Rothchilds" and "Pippin".   Her breakthrough film role came with "Silver Streak" with Gene Wilder in 1976.   She gave a heartbreaking performance in "An Unmarried Woman" with Alan Bates.   She then starred with Burt Reynolds and Kris Kristofferson in "Semi-Touch" and with Reynolds again and Candice Bergen in "Starting Over" in 1979.   She went to Italy to make "La Luna" for Bernardo Bertolucci.   As the 80's progresses, her film roles become more intermittent.   She married the playwright David Rabe and was rearing her family.   In more recent years, she was very active on television and o the stage.   In 2006 she was on Broadway in "Barefoot in the Park".   Jill Clayburgh died in 2010.   The actress Lily Rabe is her daughter.
Ronald Bergan's obituary of Jill Clayburgh in "The Independent":
The actor Jill Clayburgh, who has died of leukaemia aged 66, was one of the brightest female stars of the 1970s, yet was somewhat forgotten in the decade that followed. "If they don't give me good parts in movies, I'm just not going to do them. And there's a time when they just move on to the next person," Clayburgh said prophetically at the height of her fame in 1978. Perhaps conservative Hollywood did not really know how to cope with an independent-minded, intelligent performer who refused to be pigeonholed.
Born in Manhattan, New York, Clayburgh was the daughter of wealthy parents. Her father was the vice-president of two large companies and her mother was a secretary to the Broadway producer David Merrick. As a child, Clayburgh was inspired to become an actor when she saw Jean Arthur as Peter Pan on Broadway in 1950. She was educated in New York, at the exclusive, all-girl Brearley school and then at Sarah Lawrence College, where she studied religion, philosophy and literature.
She began acting as a student in summer stock and, after graduating, joined the Charles Street repertory theatre company in Boston, where she met another up-and-coming actor, Al Pacino, with whom she was to have a five-year relationship. The next step was New York, where she appeared in several off-Broadway productions.
She moved on to Broadway in the musicals The Rothschilds (1970) and Pippin (1972), and Tom Stoppard's philosophical farce, Jumpers (1974). But it was film acting that really excited Clayburgh. "One of the things I like about the movies is the adventure of it," she said. "I like going to different places and I like doing a different scene every day."
In 1963, while still at Sarah Lawrence, Clayburgh had made her screen debut as the bride-to-be in The Wedding Party, co-directed by her fellow student Brian De Palma in 16mm and grainy monochrome. However the film was not released until six years later when Robert De Niro (credited, in his supporting role, as Robert Denero) had made his name.
It took Clayburgh much longer to become a recognisable face. She had an absurd role as a Jewish Marxist in the unfunny Portnoy's Complaint (1972), and had little to do as Ryan O'Neal's ex-wife in The Thief Who Came to Dinner (1973) and as the stripper murder-victim of George Segal in The Terminal Man (1974). Then she was unexpectedly cast as Carole Lombard opposite James Brolin's Clark Gable in the stunningly banal Gable and Lombard (1976), from which only she emerged with any dignity.
Clayburgh had the kind of warmth and witty sophistication barely seen in Hollywood since Lombard and Jean Arthur. This was demonstrated in Silver Streak (1976), an entertaining throwback to 1930s comedy-thrillers, where she played the lady on a train who tangles with Gene Wilder; and in Semi-Tough (1977), as the beautiful free-thinking woman living in a platonic threesome with two American football players (Burt Reynolds and Kris Kristofferson) until one of them makes a forward pass.
These carefree, liberated characters led the director Paul Mazursky to give Clayburgh the title role in An Unmarried Woman (1978). Here, in one film, she proved that she was equally adept at drama and comedy. As a woman making herself a new life after being deserted by her husband, she overcame many of the superficial aspects of the script thanks to her ability to show both strength and vulnerability. Her performance earned her the best actress award at Cannes and an Oscar nomination.
The following year, she was nominated for another Oscar, this time for Alan J Pakula's Starting Over (1979), in which she played another unmarried woman, but with a different emphasis. Her character is a schoolteacher who, having been hurt by a relationship, keeps any emotional involvement at bay by remaining deliberately dowdy.
Clayburgh seized the chance to work with the director Bernardo Bertolucci in Italy on La Luna (1979), playing an internationally renowned singer who has an incestuous relationship with her spoiled teenage son. Clayburgh had all the strength and glamour required by this opaque, operatic film. However, in the 80s, she had a singular lack of success, despite luminous performances. She was splendid in It's My Turn (1980), as a mathematics professor who has an affair with an ex-baseball player (Michael Douglas), and as the first female judge appointed to the US supreme court in First Monday in October (1981), alienating and then attracting her shabby liberal colleague (Walter Matthau).
She gave another excellent, yet unappreciated, portrayal in I'm Dancing As Fast As I Can (1982), as a pill-popping film-maker who goes cold turkey. It was adapted, from Barbara Gordon's autobiographical book, by the Tony-award winning playwright David Rabe, whom Clayburgh had married in 1979.
Sadly her powerful performance as a lawyer defending a Palestinian in Costa-Gavras's Hanna K (1983) was little seen, due to pressure from pro-Israeli groups, who deemed it "anti-Israeli" and managed to limit its circulation. Upset by the film's reception, Clayburgh gave up cinema for three years, during which time she was busy bringing up her children and tending the garden of the family's home in Mount Kisco, New York.
In 1984 she returned to Broadway in Noël Coward's Design for Living, alongside Raul Julia and Frank Langella. Her return to cinema was unpropitious: in the silly whodunnit Where Are the Children? (1986) she was required to cry a lot. But she was amusing as a snooty New York journalist researching an article in the Louisiana bayou in Andrey Konchalovsky's comedy-melodrama, Shy People (1987), which flopped. There followed a series of minor roles in best-forgotten movies. Parallel to her film career, she appeared regularly on television, including five episodes (from 1999 to 2001) of the legal comedy Ally McBeal, as Ally's mother; and as the wealthy socialite Letitia Darling in all 23 episodes of Dirty Sexy Money (2007-09).
In her last Broadway performance, Clayburgh played the mother in a 2006 revival of Neil Simon's Barefoot in the Park. The New York Times critic Ben Brantley praised her "winning way with dialogue that can make synthetic one-liners sound like filigree epigrams".
She is survived by David, her children Michael and Lily (who is also an actor), her stepson, Jason, and her brother, James.
• Jill Clayburgh, actor, born 30 April 1944; died 5 November 2010
Te above obituary from the "Independent" can also be accessed on line here.