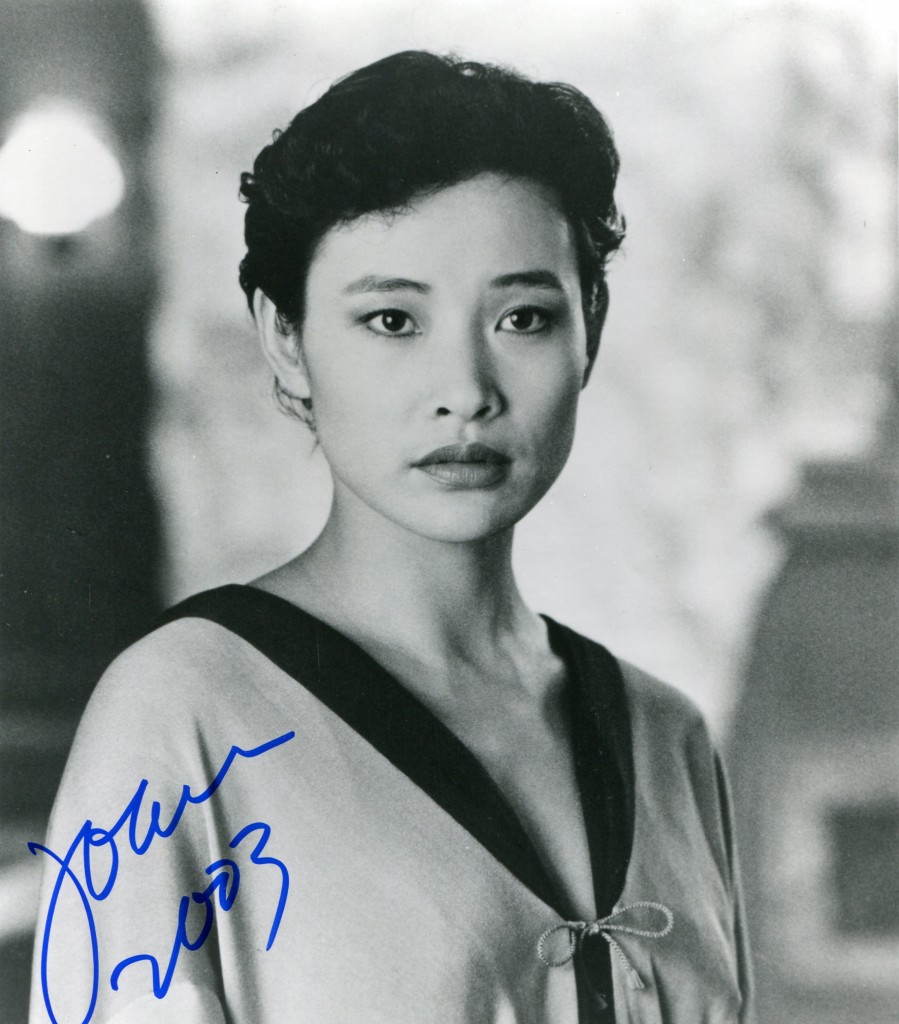 Joan Chen was born in 1961 in Shanghai in China.   She became well-known in China in 1979 in "Little Flower".   In 1987 she came to international prominence in "TYhe Last Emperor".   She also starred in "The Year of the Dragon".
IMDB entry:
Born into a family of doctors and educated in China at the Shanghai Film Academy and the Shanghai Institute of Foreign Languages, Joan Chen was discovered by veteran Chinese director Jin Xie while observing a filming with a school group. Her performance inXiao hua (1980) (A.K.A. "The Little Flower") won China's Best Actress award, and resulted in the Chinese press dubbing her "The Elizabeth Taylor of China" for having achieved top stardom while still in her teen years. She came to the U.S. to attend college in 1981, first at the State University of New York at New Paltz, later at California State University at Northridge. She a succession of small parts in movies and T.V., with her first break coming in 1986 when, in true Hollywood legend, producer Dino De Laurentiis noticed her in the parking lot of Lorimar Studios and cast her in Tai-Pan(1986). The film bombed, but it led to her being cast as the ill-fated Empress in Bernardo Bertolucci's The Last Emperor (1987), which won critical acclaim. This, and her role as enigmatic mill owner Josie Packard in the cult TV series Twin Peaks (1990), are her best-known roles in Europe and North America. However, Hollywood's practice of type-casting East Asians has led to a dearth of major roles for Chen since then, and in recent roles, she has often been cast as a villainess.
After taking a few years off to start a family, Joan returned to the screen in important supporting roles playing women in early middle age, such as the mother of a principle adult character. As a result, her career is flourishing again on both sides of the Pacific. Her two directing efforts were well-received critically, and in a 2008 interview she revealed she planned to direct again but was putting that off until her daughters were grown, since directing took her away from them too much, whereas acting could be done on a part-time basis.
– IMDb Mini Biography By: Don Marion <d-mari@maroon.tc.umn.edu>
The above IMDB entry can also be accessed online here.