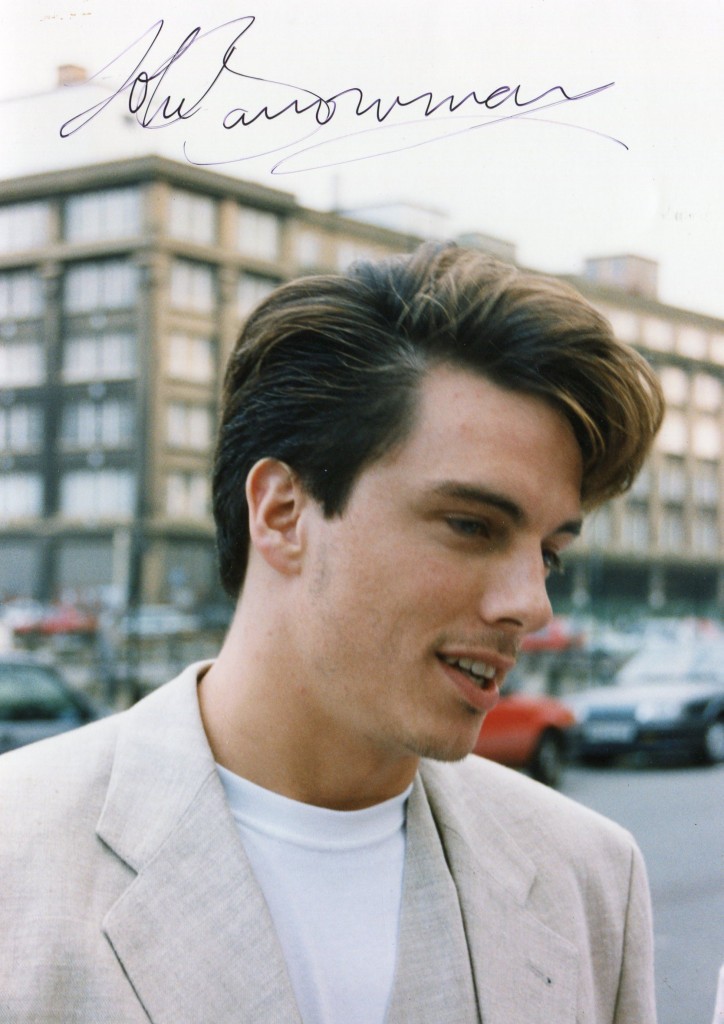 John Barrowman was born in Glasgow in 1967. His family emigrated to the U.S. when he was nine and he lived in Illinois. After becoming an actor he retruned to Britain and acted on the West End stage as one of the leads in Cole Porter's "Anything Goes". His other stage shows include "Matador", "Phantom of the Opera", "Hair" and "Sunset Boulevard". On television he has starred in "Doctor Who", "Tourchwood" and "Desperate Housewives". His films include "The Untouchables" and "De-lovely".
His IMDB entry:
John Barrowman was born in Glasgow, Scotland, and moved to the U.S. with his family when he was eight. He first lived in Aurora, Illinois, then his family moved to Joliet. He attended Joliet West High School, where his father worked at the Caterpillar head office. He attended DePaul University for a short while, but left when he was told that he had to become an opera singer, when he wanted to be a musical-comedy performer in musical theater.
He returned to the UK for a Shakespeare semester with United States International University of San Diego, but left to star in the musical production of "Anything Goes," with Elaine Page. He later went on to star in "Miss Saigon," "Matador," "Rope," and "Hair" at London's West End.
Barrowman has homes in London and Cardiff, Wales with his partner of many years, Scott Gill, who is an architect.
His sister, Carole, writes for the Milwaukee Journal Sentinel and has written a book about her life with him. Their brother still lives in Aurora.