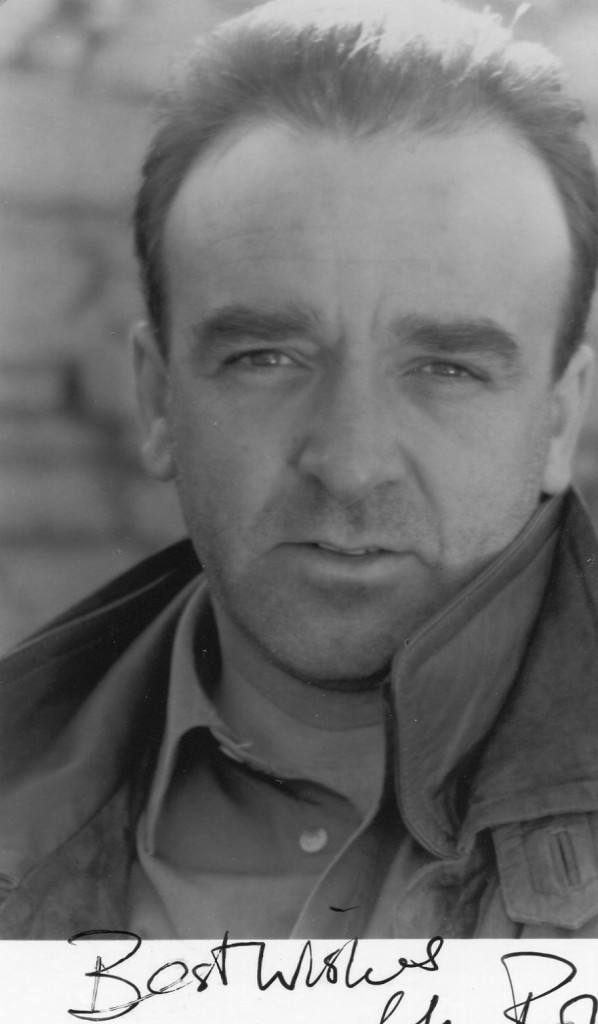 John Bowe was born in Cheshire in 1950. He is best known for his television performances including "The Bill" and "Coronation Street". His films include "The One and Only Phyllis Dixey","Stalin" and "County Kilburn".
"Wikipedia" entry:
John Bowe (born 1 February 1950) is an actor best known for his television roles. He is married and has six children.
Bowe was born in Greasby, on the Wirral in Cheshire, England. His highest profile role was probably that of George Marlow in the first Prime Suspect serial in 1991. He also playedDuggie Ferguson in Coronation Street from 1999 to 2002, having previously appeared in another of Granada TV's soap operas; Families.
Other TV credits include: Warship, Secret Army, Boon, The New Statesman, Capital City, Class Act, Lovejoy, Silent Witness, Dalziel and Pascoe, Cleopatra and Einstein and Eddington, " Tipping the Velvet" (TV mini- series, 2002), The Hour and DCI Banks. Film credits include The Living Daylights, Resurrection and Gozo.
In 2007 he played Dr Morgan in the BBC five-part series Cranford.
In April 2010 Bowe joined the cast of London's West End production Priscilla Queen of the Desert – The Musical, playing the part of Bob. In September 2011, he appeared as Judge Turpin in Sweeney Todd at Chichester, a role he continued in the West End transfer.
The above "Wikipedia" entry can also be accessed online here.