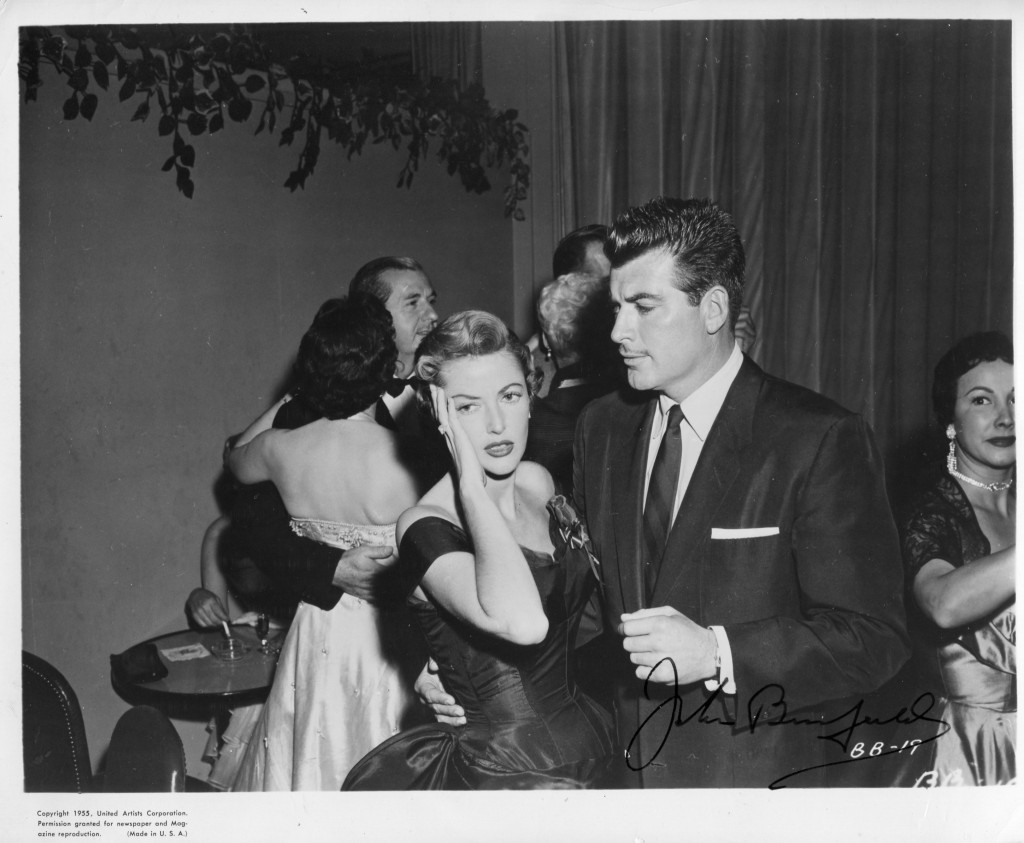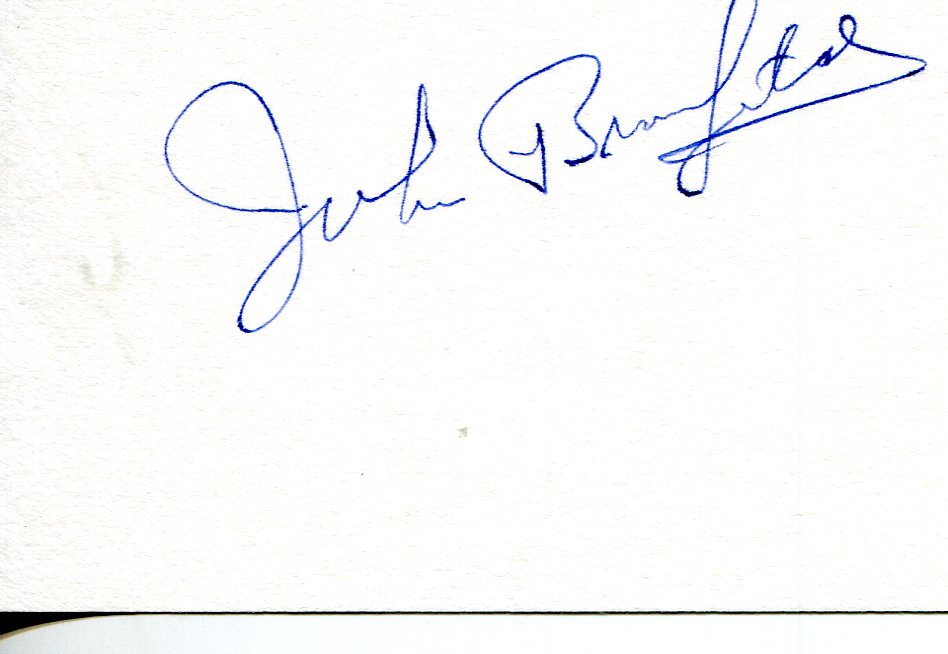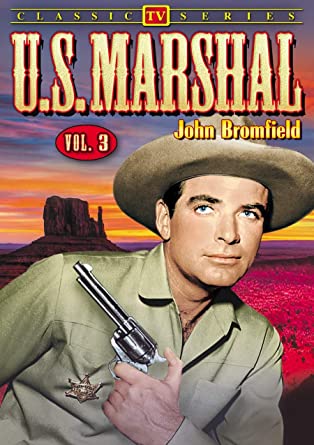 John Bromfield. Wikipedia.
John Bromfield was born in 1922 in South Bend, Indiana. At college he excelled in football and was a boxing champion. In 1948 he was featured as a detective in "Sorry Wrong Number" with Burt lancaster,. Barbara Stanwyck and Ann Richards. His other films include "Revenge of the Creature". John Bromfield died in 2005 at the age of 83.
Gary Brumburgh's entry:
The name may be hard-pressed to anyone but the most devoted film buffs, but dark-haired actor John Bromfield was a "B"-level leading man during the late 1950s. Possessed with a fine build and square-faced handsomeness, he was somewhat of a blend between Steve Cochran and Rory Calhoun, both 1950s hunks
. During his heyday, John headlined a handful of mediocre sci-fi programmers, melodramas and westerns and was often seen in skimpy outfits (especially a swim suit) that showed off his fine physique. Born in South Bend, Indiana, in 1922 and christened Farron Bromfield, his strong athleticism and good looks were not lost on the picture business. By age 26 he was in Hollywood and a contractee of Paramount. His first feature film came in the form of a small role in the Barbara Stanwyck/Burt Lancaster film noir tingler Sorry, Wrong Number (1948) for Paramount. Following the minor documentary/adventure Harpoon(1948) at Paramount, he made his third film, Rope of Sand (1949).
There he met his first wife, the delectable French actress Corinne Calvet, who was a co-star on the film and just starting to create an international stir. The couple married shortly after completing the film in 1948. The pairing proved beneficial for Bromfield and his career but the marriage itself lasted only five years. A featured performer in the early 1950s, he earned leading man status by 1955, but it was a very brief tenure.
The pictures themselves were hardly the talk of the town, including The Big Bluff (1955), Frontier Gambler (1956),Three Bad Sisters (1956), Quincannon, Frontier Scout (1956), Manfish (1956) and Hot Cars (1956), and most of them fell by the wasteside. One of his films, however, managed to earn sci-fi "cult" status — Revenge of the Creature (1955). At around this time he fell for dancer Larri Thomas while on the set of Curucu, Beast of the Amazon(1956) and married her shortly after filming.
Following his last movie (and 20th feature) in Crime Against Joe (1956) with sultry singer Julie London, he switched mediums and corralled the title role (and mild stardom) in the syndicated TV western series Sheriff of Cochise (1956), which was later retitled "U.S. Marshal" during its third season. In 1959, his second marriage ended after only 3 years and his western series soon bit the dust as well.
Unfulfilled with his life as an actor, John abruptly retired in 1960, finding renewed interest as a commercial fisherman. A hunting enthusiast most his life, he was an emcee at Chicago's annual Sportsman's Show in the 1980s. Not much else was heard until his recent passing from kidney failure on September 18, 2005, at the age of 83. He is survived by his third wife.
– IMDb Mini Biography By: Gary Brumburgh / gr-home@pacbell.net