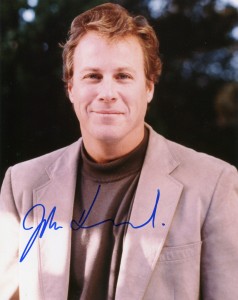 John Heard was born in 1945 in Washington D.C.   His films include "Chilly Scenes of Winter" in 1982, "The Trip to Bountiful" with Geraldine Page in 1985 and "The Great Debaters".   He was part of the cast of "CSI Miami".
IMDB entry:
John Heard is a very talented actor who established himself in the late 1970s and early '80s with roles in the movies Between the Lines (1977), Chilly Scenes of Winter (1979) (a.k.a. "Head Over Heels"), and Heart Beat (1981) (in which he played Jack Kerouac toNick Nolte's Neal Cassady and Sissy Spacek's Carolyn Cassady) before giving a tour de force performance as a hideously wounded (both physically and psychologically) Vietnam veteran in Cutter's Way (1981) (a.k.a. "Cutter and Bone") opposite Jeff Bridges. He also shined as Reverend Dimmesdale (one of America's first religious hypocrites) in the 1979 PBS version of Nathaniel Hawthorne's The Scarlet Letter (1979).
Both "Chilly Scenes of Winter" and Cutter's Way" (originally released as "Head Over Heels" and "Cutter and Bone", respectively) had been re-released under new titles after failing in their first go-rounds, such was the quality of the films. The two re-releases helped redefine the practice by which major studios handled smaller, art house quality pictures by releasing them carefully to select theaters with bespoke marketing campaigns so they reached the proper audience. (Studios would later develop their own art film-independent film subsidiaries to handle such pictures, so they didn't "fall through the cracks" like the first releases of the two Heard films.)
By the early 1980s John Heard seemed on his way to establishing himself as a major American actor if not on the path to movie stardom. At the time, there was joke that involved confusing Heard with John Hurt and William Hurt because of the similarity of their last names. At the time these contemporaries were considered equal in terms of their star power. That was 30 years ago.
William Hurt (the erstwhile husband of Heard's "Head Over Heels" co-star Mary Beth Hurt) went on to win a Best Actor Oscar as well as enjoy leading man status as a movie star in the mid- to late-'80s before he flared out in the early 1990s. John Hurt become one of the most respected actors of his generation, nominated twice for the Academy Award. Among Heard's co-stars of his early endeavors, Bridges and Spacek also went on to win Oscars and Nolte has been a multiple nominee.
In the early '80s it would not have been unreasonable to predict that Heard himself would become an Oscar winner or a multiple nominee. That didn't happen. (He did get nominated for an Emmy for his turn as a corrupt police detective on The Sopranos(1999).)
Heard now is best known for his two turns as Macaulay Culkin's father in the Home Alone(1990) movies. In the 1980s he continued to work on A-List projects, playing the not-so-sympathetic son to Geraldine Page in The Trip to Bountiful (1985) (for which Page won her own Oscar) and Tom Hanks's adult rival in Big (1988) (for which Hanks won his first Oscar nomination).