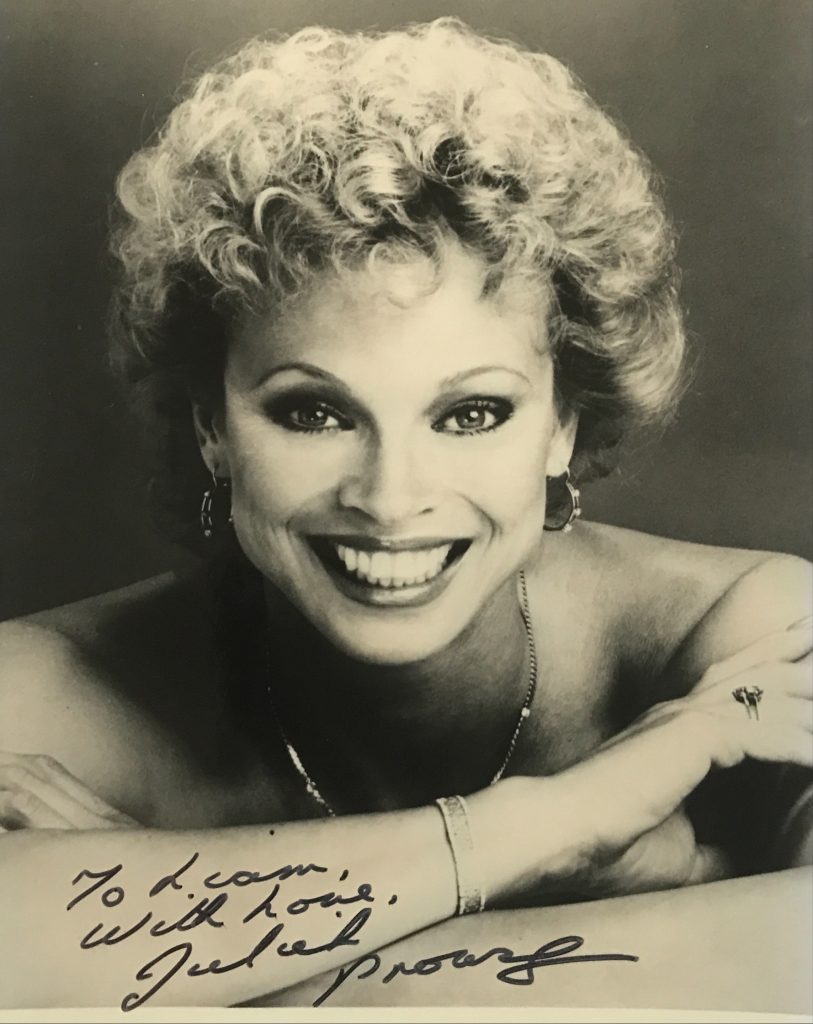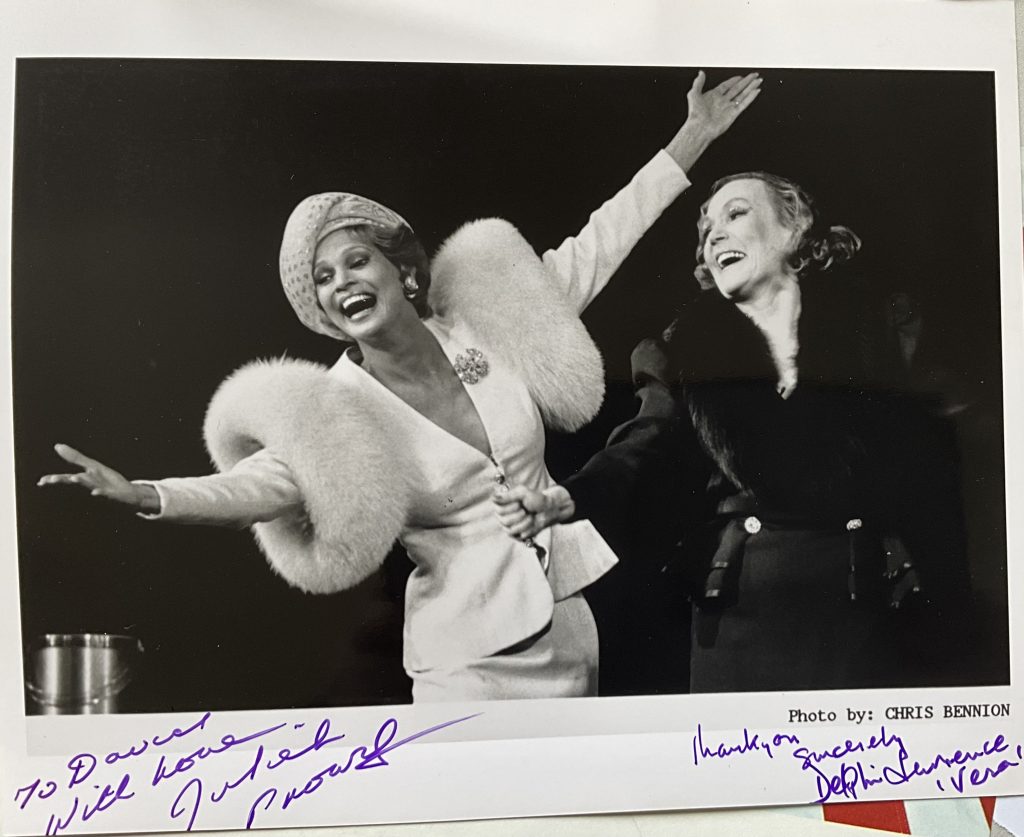 Juliet Prowse obituary in "The Independent" in 1996.
Juliet Prowse was a terrific dancer whose presence graced films of the early 60's. She was born in Bombay, India in 1936 but raised in South Africa. Her first film was "Can-Can" in 1960 with Frank Sinatra and Louis Jourdan. She was Elvis Presley's leading lady in "G.I. Blues" and in 1965 starred with Sal Mineo in the cult movie "Who Killed Teddy Bear". Juliet Prowse had a very busy career on the music stage and in concert halls and Las Vegas. She died in 1996.
Her obituary by Tom Vallance in "The Independent" newspaper:A tall actress-dancer with red hair, pouting lips (she was once called "a trim Brigitte Bardot") and a great high kick, Juliet Prowse appeared on screen with Frank Sinatra (who proposed marriage) and Elvis Presley during an all too brief film career, shocked Nikita Khrushchev with her dancing in Can-Can, became a London stage favourite (notably in Sweet Charity), and a sensational night-club performer, where her father worked as a travelling salesman.
Her father, an Englishman born in South Africa, died when she was three and her mother then took her to relatives in Durban, but finally settled in Johannesburg. "Juliet showed an aptitide for dancing from the time she could walk," stated her mother, who enrolled her daughter in ballet school at the age of four. At 14 she was in the corps of Johannesburg's Festival Ballet, dancing in Swan Lake, Coppelia and Les Sylphides. Two years later she played the Queen of the Wilis in Giselle – cast because of her outstanding elevation, she was the youngest dancer ever to play the role in South Africa. "I never graduated from college," said Prowse, "because I became so interested in dancing that when I was 16 I quit to study with the ballet teacher Marjorie Sturmm in Johannesburg."
Going to London two years later to continue her studies, she received the biggest disappointment of her life when turned down by Anton Dolin for the London Festival Ballet because she was too tall (nearly 5ft 8in).
Prowse turned to show dancing and successfully auditioned for Jack Cole, who was choreographing the film Gentlemen Marry Brunettes (1955) in London. Though she appeared in only one of the film's numbers, Cole was impressed and asked her to work with him again in the London production of Kismet. She played the role of Princess Samaris, with an impressive solo dance to "Not Since Nineveh", then after a 20-month run accepted an offer to dance in La Nouvelle Eve night-club in Paris, an engagement terminated when she injured her ankle in a motor-scooter accident.
While touring Italy in a revue starring the comic Macario, she fell in love with another dancer, Sergio Fadini, and with a third dancer they formed an act, the Prowse Dancers, and toured the European night-club circuit. Ambitious for her, Fadini polished her acting, singing and dancing technique and when he heard that Hermes Pan was in Rome he arranged an interview for her.
Pan, about to return to Hollywood to work on Can-Can, recommended her to 20th Century-Fox, who assigned her to appear in the movie. Having been given her featured role in Kismet on stage when the previous dancer dropped out at the last minute, Prowse now had her role of Celestine expanded to include the part of Claudine when Barrie Chase suddenly withdrew from Can-Can. "I've always had it easy," Prowse said later. "I've never had to fight to get parts."
Her role now included two major dancing roles plus a prominent acting role as the girl to whom Frank Sinatra sings "It's Alright With Me". An overlong and dull version of Cole Porter's stage hit, Can-Can was considered notable mainly for the dancing of Prowse, particularly her solo as the Snake in the "Adam and Eve Ballet", sliding sensually down branches of the Tree of Life dressed in blue-green snakeskin, a big red apple in her hand.
Khrushchev, after his famous visit to the set during the film's making, described the number as "lascivious, disgusting and immoral", but Frank Sinatra described Prowse as "the sexiest dancer I've ever seen". He began an affair with her and featured her in two of his television specials, the first of which (in December 1959) showcased Prowse in an enormous production number staged in the California desert.
Regarding the well- publicised relationship, Prowse stated, "Gossip doesn't worry me – I'm an open person. I've mixed around in this business long enough not to be embarrassed by anything pertaining to sex." Fadini, her former boyfriend, commented, "Juliet is a sweet, shy, reserved girl – I don't see what she sees in a man like him."
When Sinatra proposed marriage with the condition that Prowse give up her career, she refused. "I am ambitious and have possibilities to be great," she said.
Prowse went straight from Can-Can to the starring role opposite Elvis Presley in G.I. Blues (1960), based on a play filmed several times before (notably as The Fleet's In in 1942) about a military unit who bet their company Lothario that he cannot melt the heart of a haughty night-club star. As the cabaret performer, Prowse won praise from critics for her exciting dance routines and her pert performance, and the director Norman Taurog later recounted that he had to shout "Cut!" several times to sepaarate the two stars during their kissing scenes.
Of Presley, Prowse stated, "He would make a damn fine dancer – he's got fabulous rhythm", and she would later do a perfect impersonation of the rock star in her night-club act.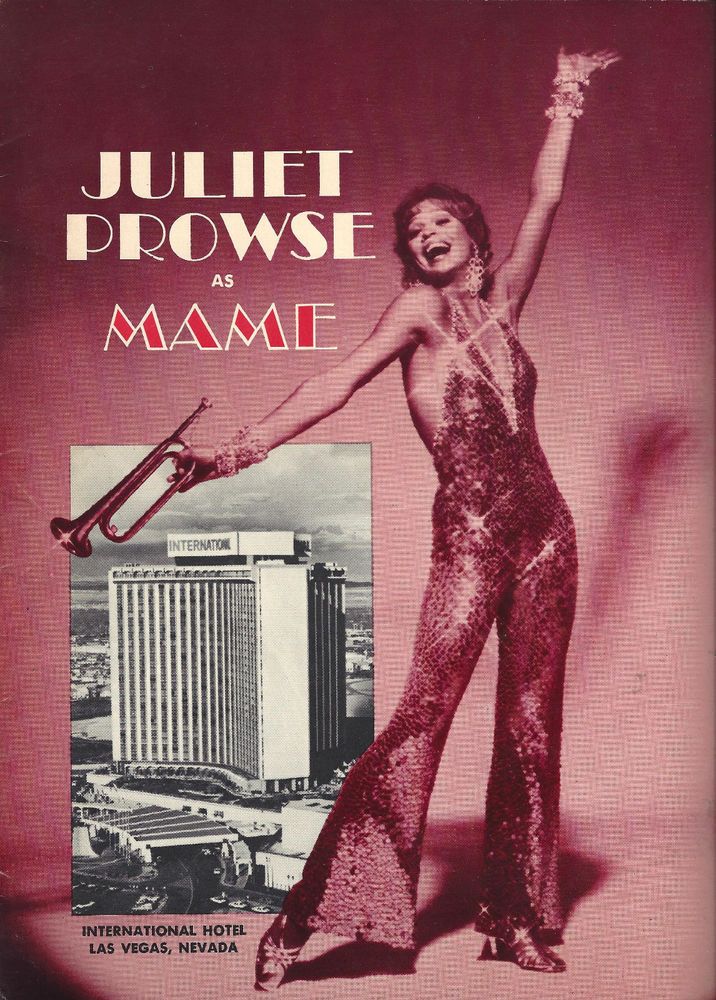 With the end of her relationship with Sinatra, Prowse's film career faltered. Fox, who had signed her to a seven-year contract, put her only into a minor musical, The Right Approach (1961), with Frankie Vaughan, a routine adventure, The Fiercest Heart (1961), about battling Boers and Zulus in 1837 South Africa, and in support of Debbie Reynolds in the comedy The Second Time Around (1961) before letting her go. (Her description of Hollywood as "a demoralising hick-town" had not endeared her to the moguls.)
She returned to South africa in 1965 to film Jamie Uys's Dingaka, and the same year starred as a discotheque dancer admired by both a voyeur/serial killer (Sal Mineo) and a lesbian (Eliane Stritch) in an exploitation movie made in New York, Who Killed Teddy Bear?, which has recently inexplicably been rediscovered and was hailed by some critics as a masterpiece of underground cinema when revived earlier this year at New York's enterprising Film Forum cinema.
Prowse was now concentrating on television and the theatre. After touring in such shows as Damn Yankees, Irma La Douce and The Boy Friend, she was cast in the Las Vegas production of Sweet Charity and played there to capacity for six months. In 1967 she enchanted London in the same piece as the gullible dance-hall hostess, stopping the show nightly cavorting through "If My Friends Could See Me Now", and touchingly conveying the heroine's unshakeable faith in human nature.
She returned to London in 1969 to star in Mame at Drury Lane while Ginger Rogers took a holiday, again winning acclaim, and in 1976 starred opposite Rock Hudson in a limited season of the two-character musical I Do! I Do!, one critic commenting that "Juliet Prowse is fast enough on her feet to prevent any damage to her toes when Rock is called on to do an occasional stiff-backed military two-step".
Although she often confessed an ambition to have an original stage musical written fo her, Prowse's principal career was now in night-clubs. In 1971 she made a sensational success with an act at Desert Inn in Las Vegas. Produced by Tony Charmoli, it was praised for its simplicity and finesse compared to the usual brash glitter of Vegas revues. It was climaxed, after Prowse had danced variations on the charleston, cha-cha and jitterbug, performed comedy sketches and sung ballads, with a memorable 15-minute ballet to Ravel's "Bolero".
She did guest appearances on all the leading television shows, including those of Perry Como, Bob Hope, Danny Kaye and Ed Sullivan, had her own situation comedy show, Mona McCluskey, (produced by Geoge Burns) in 1965 and her own television special, The Juliet Prowse Show, in 1979. She loved her work, and put herself through a gruelling twice-nightly schedule during her days as a night-club star, but always referred wistfully to her biggest regret.
"I've never starved," she once said, "and my family always encouraged me, as did everyone else. But my really big disappointment was beng told I was too tall for the ballet."
Juliet Prowse, actress and dancer: born Bombay 25 September 1936; married 1969 Eddie James (marriage dissolved 1970), 1972 John McCook (one son); died Los Angeles 14 September 1996.
The above "Independent" obituary can also be accessed on-line here.
New York Times obituary in 1996:
Juliet Prowse Is Dead at 59; Star of Musicals and Clubs
By Robert Mcg. Thomas Jr.
Juliet Prowse, the tall, leggy dancer with the sultry smile and the bee-sting lips who became a tabloid celebrity when she offended Khrushchev and captivated Frank Sinatra, died on Saturday at her home in the Holmby Hills section of Los Angeles. She was 59 and had been a staple of Las Vegas nightclub acts, television specials and touring musicals for more than 30 years.
The cause was pancreatic cancer, a spokesman said.
Although Miss Prowse was an accomplished dancer who had been trained in classical ballet in London and South Africa and had had a successful career in Europe before being discovered in Italy by the choreographer Hermes Pan, she was an unknown in the United States when Mr. Pan recruited her to appear with Mr. Sinatra and Shirley Maclaine in the movie-musical "Can-Can."
Then came the day in 1959 when Khrushchev, the Soviet leader, visited the "Can-Can" set in Hollywood during a celebrated state visit to the United States and pronounced the entertainment "immoral."
Within hours Miss Prowse's scantily-clad image was in virtually every newspaper in America and she was being hailed by Hollywood as another Betty Grable.
Miss Prowse, who knew propaganda when she heard it translated (Khrushchev had been all smiles during the visit, she said), was nonplused. "Let's face it," she said. "The cancan is a pretty raucous number. It's not exactly 'Swan Lake.' "
Although she won enthusiastic praise for both her acting and her dancing in "Can-Can," Miss Prowse was two decades late for the era of the big Hollywood musical and she appeared in only a few, largely forgettable movies, among them, "The Second Time Around," with Debbie Reynolds; "Who Killed Teddy Bear?" with Sal Mineo, and "G.I. Blues," with Elvis Presley.
But the Khrushchev remark, a romance with Mr. Sinatra (they were engaged for six weeks in 1962) and a simultaneous fling with Mr. Presley made her an enduring darling of the gossip columns and enhanced her popularity as a television and night club performer.
Juliet Prowse, whose father was a British manager for Westinghouse who died when she was 3, was born in Bombay, India, and grew up in South Africa, where she emerged as such a skilled dancer that at 14 she was the "baby ballerina" star of the Festival Ballet in Johannesburg.
At 17 she was pursuing her career in London, but had to switch to modern dance when she grew too tall, 5 feet, 7 inches, for her partners. "When I got on my toes," she said, "some of those male partners were way down there."
A part in the London production of "Kismet" led to an engagement at a celebrated topless dance club in Paris, but Miss Prowse was not allowed to appear uncovered.
"I was considered English," she later said. "In those shows, nudity was the guarded right of the French and German girls."
She later appeared in Madrid, helped form what amounted to a traveling review and was dancing in Rome when she was spotted by Mr. Pan, Fred Astaire's longtime collaborator, who told friends she was the best feminine dancer he had ever seen.
Miss Prowse never became a major movie star, but in the years after "Can-Can" she was rarely out of work partly because, for all her gossip- column celebrity, she was a hard-working, disciplined professional whose performances were almost always well received.
She made a virtual career touring in "Mame' and won such acclaim for her Las Vegas performance in "Sweet Charity," in 1966, that the show was taken to London, where Miss Prowse won the British equivalent of a Tony Award.
After she broke off her engagement with Mr. Sinatra, Miss Prowse settled down to a series of long-term relationships but generally avoided matrimony. There was a brief early marriage she never talked about, and in 1980, just after giving birth to their son, she married John McCook, an actor. They were later divorced.
To those who worked with her, Miss Prowse's most striking feature was neither her long, shapely legs nor her dancing skills, but her sunny disposition and her perpetual good cheer even in the face of one disaster or another, like the time in 1987 when she was mauled by a leopard while rehearsing for a television special called "Circus of the Stars."
As her longtime manager, Mark Mordoh, noted on Saturday, none of her friends were surprised that Miss Prowse was convinced that the same dedication and hard work that had brought her a successful show business career would lead to a victory over her cancer, discovered in 1994.
"Even while she was getting chemotherapy," Mr. Mordoh said, "she was teaching yoga classes."
Miss Prowse is survived by her son, Seth McCook, of Los Angeles; her mother, Phylis Polte, and a brother, Dr. Clive Prowse, both of Vanderbijl Park, South Africa, and her companion, B. J. Allen