Kate O'Mara obituary in "The Guardian" in 2014.
Kate O'Mara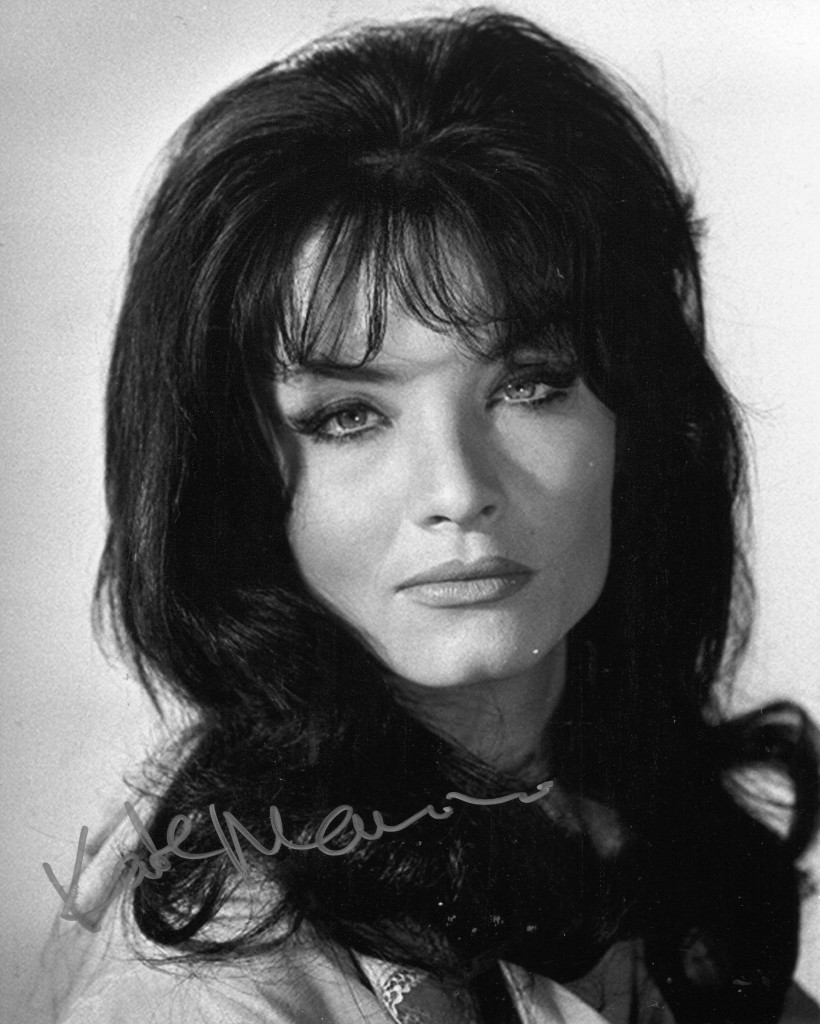 Beautiful Kate O'Mara was born in 1939 in Leicester. She made her stage debut in "The Merchant of Venice" in 1963. Among her film credits are "Great Catherine" with Peter O'Toole and Jeanne Moreau and "The Tamarind Seed" in 1974 with Omar Sharif, Julie Andrews and Sylvia Syms. She has an extensive career in television drama including "The Brothers", "Howards Way" and in Hollywood as Carress Morell sister of Joan Collins in "Dynasty". She sadly died in 2014.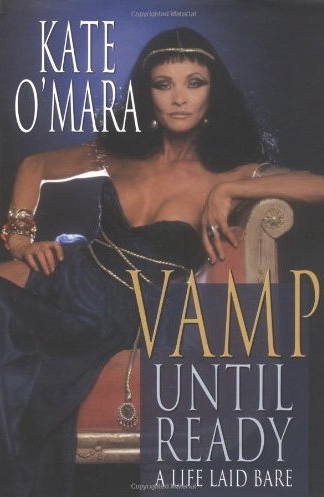 Gary Brumburgh's entry:
Kate O'Mara was born Frances Meredith Carroll on August 10, 1939 in Leicester, Leicestershire, England. A hard-looking brunette with high cheekbones, Kate was the daughter of actress Hazel Bainbridge and John Carroll and prodded into performing as a child. Educated at the Aida Foster School, she began an early career as a speech therapist at a Sussex Girls' School, but her attraction to acting got the best of her and she switched gears, making her debut in a stage production of "The Merchant of Venice" in 1963 at age 24.
She continued to appear in classical works throughout the next two seasons until television series spots started coming her way. Kate attracted gothic notice in Hammer Studio horror films as tawdry, darkly alluring femmes in both The Horror of Frankenstein (1970) and The Vampire Lovers (1970), but her film load over the years would remain sporadic.
She had remained focused on stage endeavours in the ensuing years and had appeared in many British television series as well as various femme fatales or shady ladies. She made little leeway in America but did appear as Joan Collins equally bitchy sister for one season of Dynasty (1981) in 1986. She was also delightfully vindictive in episodes ofDoctor Who (1963) and Absolutely Fabulous (1992) in England. She relished a standout role in the long-running British soap opera Crossroads (2001). In the 1980s, she founded and toured in a theatre company (The British Actor's Theatre Company), which had continued running into the millennium. She had since published two books: "When She Was Bad" in 1991 and "Good Time Girl" in 1993. Kate O'Mara died at age 74 on March 30, 2014 after a short illness in a nursing home in Sussex, England.
– IMDb Mini Biography By: Gary Brumburgh / gr-home@pacbell.net
Her obituary fron the Guardian newspaper can be accessed here.