Katharine Ross.
Katharine Ross was born in 1940 in Hollywood. In the 1960's she had iconic roles in "The Graduate" with Dustin Hoffman and "Butch Cassidy and the Sundance Kid" with Paul Newman and Robert Redford in 1969. Her film appearances became intermittent from the mid-1970's. She is married to actor Sam Elliott since 1984.
TCM overview:
A promising star of the mid-to-late 1960s, Katharine Ross first attracted attention as Anne Bancroft's daughter in Mike Nichols' "The Graduate" (1967). With her luxuriously long hair and delicate features, she perfectly embodied the dream girl image the role required.
Ross added impressive credits to her resume as the female lead in George Roy Hill's blockbuster "Butch Cassidy and the Sundance Kid" (1969). As Etta Place, the woman in love with Redford's Sundance Kid, she skillfully negotiated the film's seriocomic tone.
She and Redford worked together in "Tell Them Willie Boy Is Here" (also 1969), Abraham Polonsky's period drama about an American Indian (Robert Blake) who kidnaps his white lover (Ross) and is reluctantly pursued by the local sheriff (Redford). While her character was perhaps the least defined in the piece, Ross delivered a fine performance. avoiding cliche. While much of her subsequent film work was in sub-standard features, she gave strong performances in the modern whodunit "They Only Kill Their Masters" (1972) and the scary "The Stepford Wives" (1975).
Perhaps her most notable performance may have been her award-winning supporting turn as the hooker daughter of Jewish refugees in "Voyage of the Damned" (1976). She was paired with future husband Sam Elliott in the misfire "The Legacy" (1979), after which her big screen career seemed to peter out. More recently, Ross was cast as the overly proper, somewhat fragile aunt of a young girl whose mother has attempted suicide in "Home Before Dark" (1997).
After reprising one of her best feature roles in the above average TV-movie "Wanted: The Sundance Woman" (ABC, 1976), Ross accepted the regular role of the much married socialite Francesca Scott Colby Hamilton on the ABC primetime soap opera "The Colbys" (1985-87).
She has frequently worked on the small screen opposite her husband, notably as the second wife of a Houston plastic surgeon (Elliott) who may have been involved in the death of his first wife in "Murder in Texas" (NBC, 1981).
The pair have also starred together in the likable Western "Louis L'Amour's 'The Shadow Riders'" (CBS, 1982) and the biopic "Houston: The Legend of Texas" (CBS, 1986). Most recently, they co-wrote and co-starred in the 1991 TNT movie "Conagher", based on another Louis L'Amour novel.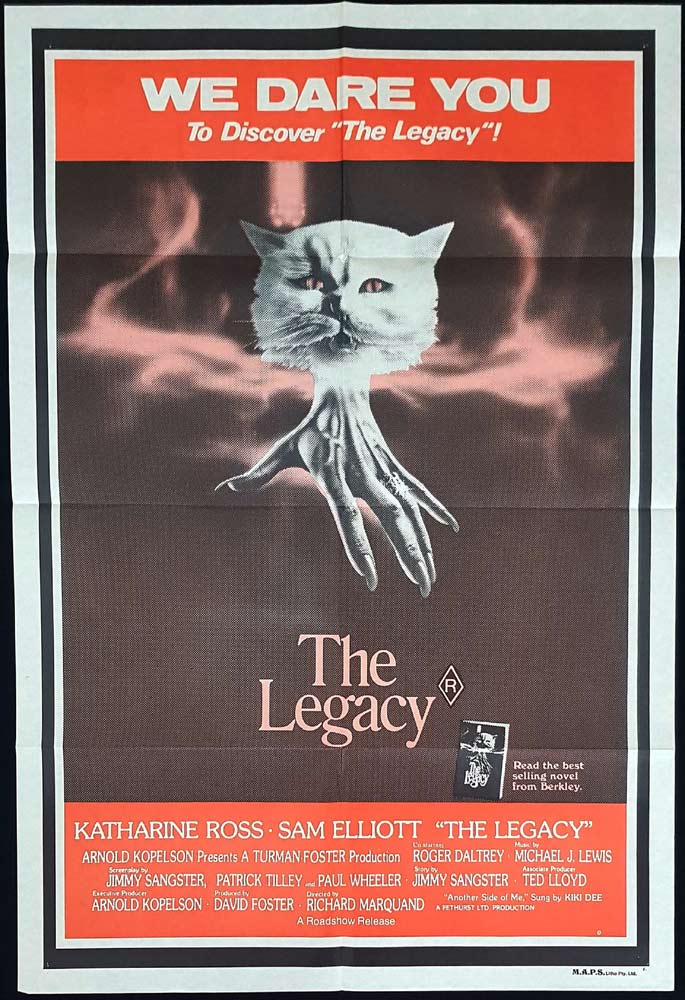 The above TCM overview can also be accessed online here