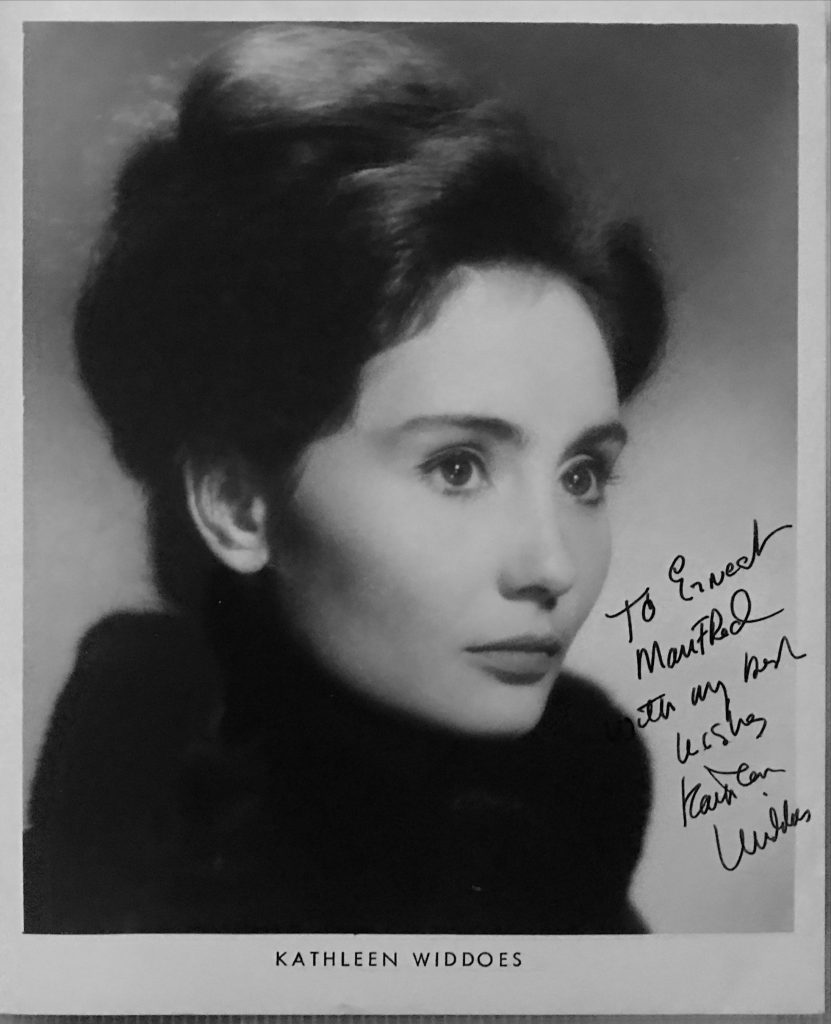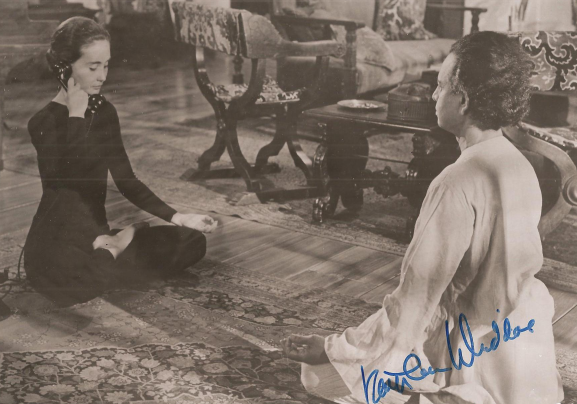 Kathleen Widdoes was one of the eight female stars of "The Group" in 1966 based on the novel by Mary McCarthy. She was born in 1939 in Delaware. Her other film credits include "Petula" with Julie Christie,"The Seagull" in 1968 and "The Mephisto Waltz" with Jacqueline Bisset. She was featured in the cult television series "Oz".
Gary Brumburgh's entry:
Quite distinctive with her dark hollow eyes, sharp ethnic looks and frizzy head of hair, veteran stage actress Kathleen Widdoes began her career enacting delicate but vibrant classical heroines. In later years, she gained significant visibility on TV, particularly as an emotive, but well-meaning and strong-minded presence on various daytime soapers.
Born on March 21, 1939, in Wilmington, Delaware, Kathleen is the daughter of Eugene Widdoes and his wife, Bernice Delapo. She attended high school there and made her professional stage debut as "Alma" in "Bus Stop" at age 18 at the Robin Hood Playhouse in Wilmington. She then toured Canada in the role of "Catherine" in "A View from the Bridge" and played roles in "Ondine" and "The Lark" on Canadian TV. Additionally, she studied mime at the Université au Théâtre des Nations in Paris, and attended the Sorbonne in Paris on a Fulbright Scholarship, where she completed her theatrical studies.
Moving to New York to pursue her career, Kathleen blossomed into one of the loveliest and most talented classical ingénues around, gaining valuable experience and acclaim on- and off-Broadway in such plays as "The World of Suzie Wong" (understudying France Nuyen), "The Three Sisters" (1959), "The Idiot" (1960) and "The Maids" (1963). Moreover, she earned glowing reviews in works of the Bard, most notably for Joseph Papp and his New York Shakespeare Festival. Her early Shakespeare work included "Henry V" (1960), "Measure for Measure" (1960), "A Midsummer Night's Dream" (1961), Richard II (1962) and "The Tempest" (1962).
TV audiences first caught sight of her talent in a regular role on the soapy medical dramaYoung Dr. Malone (1958) and, as "Emily Webb" in a prestigious production of Art Carney Special: Our Town (1959) which also starred Art Carney. The rest of the 1960s was predominantly theater-oriented; however, she did make an impressive film debut as one of The Group (1966), alongside fellow newcomers Candice Bergen, Joanna Pettet, Hal Holbrook and Joan Hackett, and appeared prominently in Petulia (1968) and Anton Chekhov's The Sea Gull (1968). The 1970s proved to be the pinnacle of Kathleen's stage career capped by her Obie award-winning performance as "Polly Peacham" in "The Beggar's Opera" in 1972 and a Tony nomination the following year for her vibrant "Beatrice" in "Much Ado About Nothing", a role preserved for TV. Adding to her Bard stature that decade was her bravura work as "Desdemona", "Juliet", "Titania", "Viola" and "Mariana".
In 1978, Kathleen began showing up on daytime drama. She scored big points as youngRay Liotta's emotional and careworn Italian mom, "Rose Perini", on Another World (1964) from 1978-1980, and also had a subsequent role on Ryan's Hope (1975) before establishing herself with the role of benevolent advice-giver "Emma Snyder" in As the World Turns (1956), a role she has played since November of 1985, earning four daytime Emmy nominations in the process.
In all that time, Kathleen has maintained a strong profile in the New York theater scene. Credits have included "The Importance of Being Earnest", Neil Simon's "Brighton Beach Memoirs", the revival of "You Can't Take It With You" and "Hamlet" (twice playing "Gertrude"). She won a second Obie Award for "Tower of Evil" in 1990, and was awarded the Lucille Lortel Award for her outstanding participation in "Franny's Way" (2002). More recently, she appeared in a revival of Noel Coward's "After the Ball" (2004), a musical version of Oscar Wilde's "Lady Windemere's Fan".
Along with her "As the World Turn" duties in New York, Kathleen has been seen on TV in episodes of Oz (1997) (recurring), and Law & Order (1990), among others. Divorced in 1972 from the late actor Richard Jordan, by whom she has a daughter Nina Jordan, she is currently married to second husband Jerry Senter. They live just outside of New York City.
– IMDb Mini Biography By: Gary Brumburgh / gr-home@pacbell.net