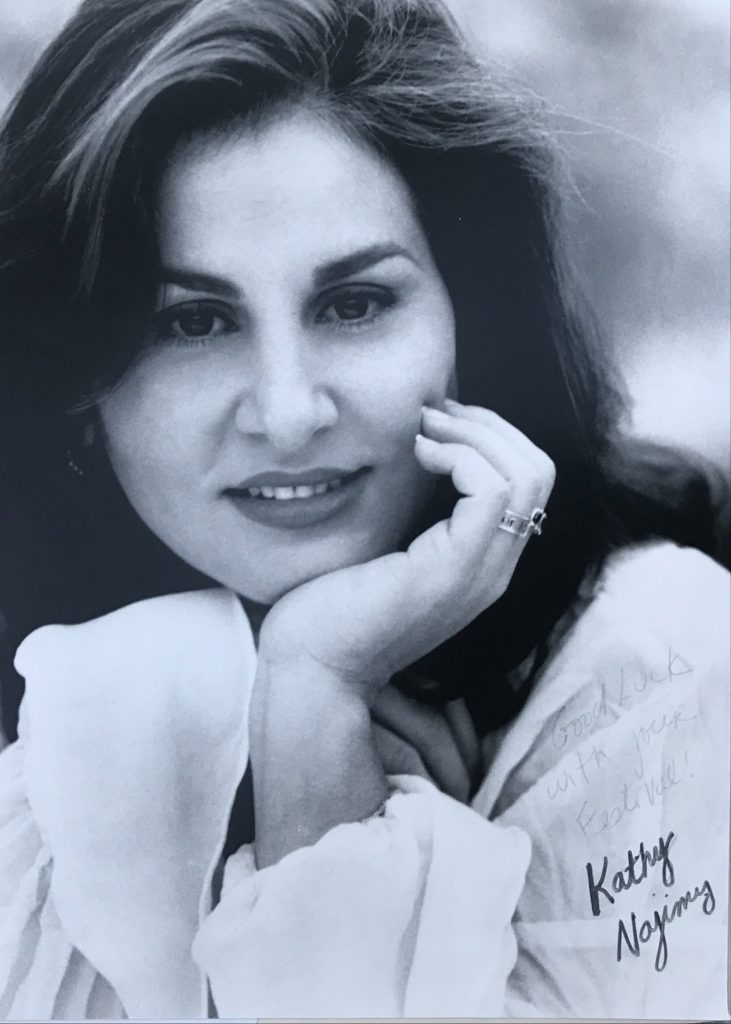 Kathy Najimy was born in 1957 in San Diego. She is perhaps best known for her roles in television's "Veronic'a Closet" and Sister Mary Patrick in "Sister Act". Other roles include "Soapdish", "The Fisher King" and "Hocus Pocus".
TCM Overview:
A dark-haired, comic character actress with stage experience, Kathy Najimy played small, outlandish roles (e.g., a crazed video store customer in "The Fisher King" 1991; the observing costume mistress in "Soap Dish" 1991) in several films before her scene-stealing turn as the rotund, maniacally sunny-spirited Sister Mary Patrick in the unexpectedly popular "Sister Act" (1992). She followed up with her role as the obsequious, ever-hungry Mary Sanderson, one of a trio of witches accidentally reincarnated, in the Disney comedy, "Hocus Pocus" (1993) before recreating her religious role in the inevitable sequel, "Sister Act 2: Back in the Habit" (1993). Reportedly. For the sequel she reportedly demanded and received $1 million. Oddly, other feature film roles did not follow and she was almost entirely off the big screen until 1995's "Jeffrey", in what amounted to a cameo, and "Nevada" (1997), a contemporary Western about a town seemingly populated only by women.
Najimy's TV career began as an extension of her stage work. She reprised her OBIE-winning performance in "The Kathy & Mo Show" in two HBO specials, "Kathy & Mo: Parallel Lives" (1993) and "Kathy & Mo: The Dark Side" (1995), winning CableACE Awards along the way. Along with partner Maureen 'Mo' Gaffney, Najimy produced, wrote and co-starred in the shows, which were tinges with feminist and Catholic humor. The pair portrayed a variety of characters ranging from teenagers to elderly women to angels. Gaffney also adopted male personae, ranging from a macho date to a gay bartender.
Najimy shed some 100 pounds before she re-appeared on the small screen in 1996 in the recurring role of Dr Barbara Konstadt, a physician struggling with manic-depression, on the CBS medical drama "Chicago Hope". The following year, she provided the voice of the long-suffering wife, Peggy Hill, in Michael Judge's animated series "King of the Hill" (Fox, 1997- ). After giving birth to a daughter in December 1996, Najimy reteamed with her "Nevada" co-star Kirstie Alley for the NBC sitcom "Veronica's Closet" in 1997, a role she departed in 2000 in order to concentrate on her film career.
The above TCM overview can also be accessed online here.