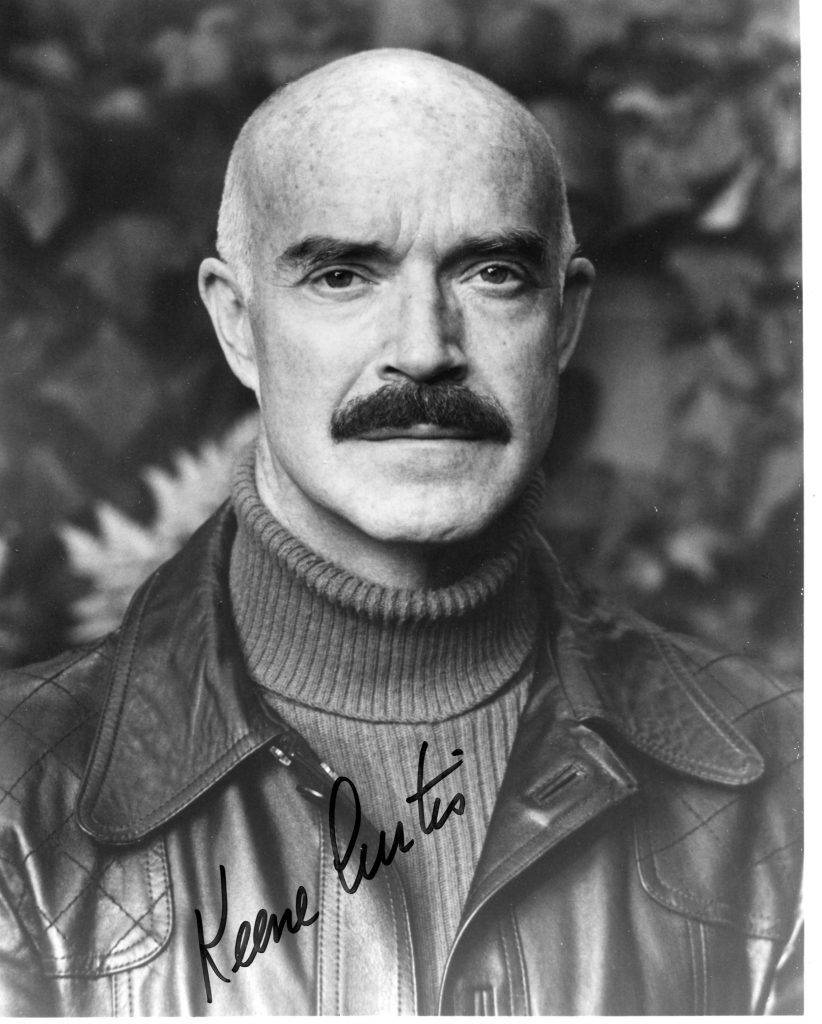 Keene Curtis was born in Salt Lake, Utah in 1923. He made his film debut in 1948 in "Macbeth" which starred Orson Welles. His other films included "Heaven Can Wait" and "Sliver". He died in 2002.
IMDB entry:
Awarded a Tony in 1971 for supporting actor in the musical, "The Rothschilds."
He received bachelor's and master's degrees at the University of Utah, where he was a student actor and cheerleader.
Served three years with the Navy.
Endowed a scholarship to help graduates embark on their own acting careers and donated his Tony Award, theater memorabilia, and personal correspondence to his alma mater, the University of Utah.
Won Broadway's 1971 Tony Award as Best Supporting or Featured Actor (Musical) for "The Rothschilds."