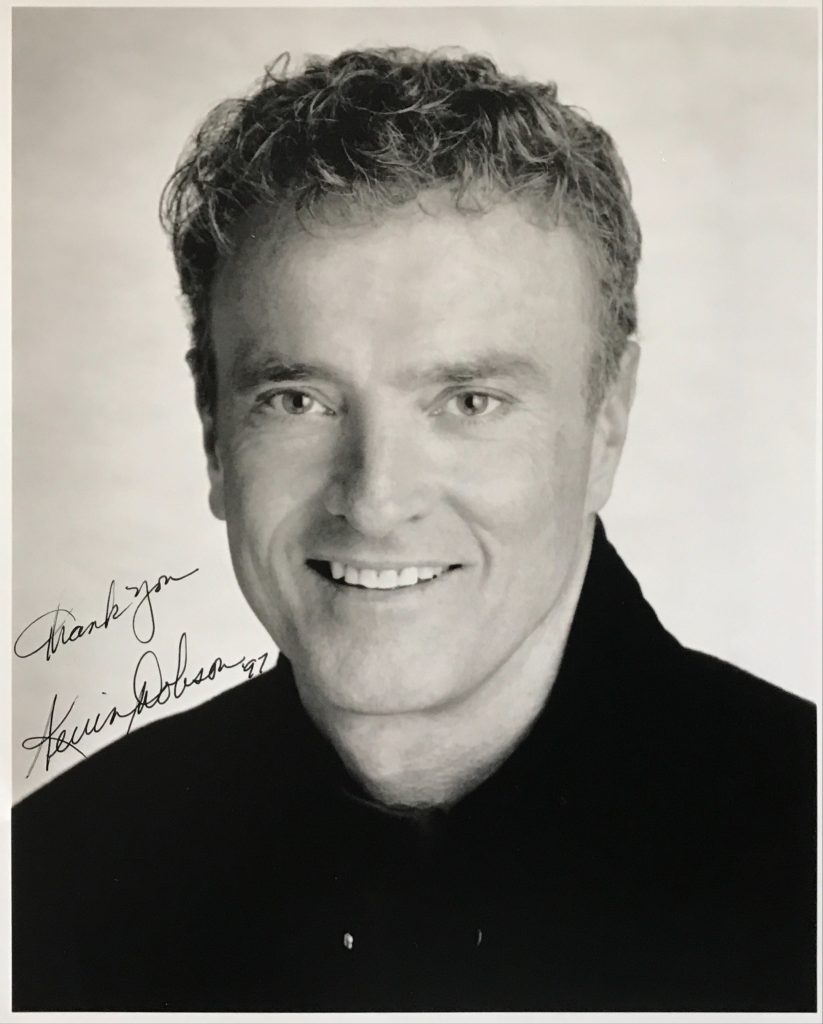 Kevin Dobson was born in New York City in 1943. He first came to prominence as the sidekick Crocker to Telly Savalas's "Kojack" which ran from 1973 until 1978. His films include "Midway" in 1976, "All Night Long" with Barbra Streisand and "Dirty Work". He starred in the TV series "Knot's Landing" from 1982 until 1993.
TCM Overview:
Leading man with appeal to both women and blue collars, who still has traces of his Queens, NY, accent, and who has sustained 25 years of TV stardom, Kevin Dobson is best recalled as the right hand to "Kojak," Lt. Bobby Crocker (CBS, 1973-1978), and as Mack MacKenzie on the long-running "Knots Landing" (CBS, 1982-1993). Dobson was attending NYU and working on the Long Island Railroad to support himself when his girlfriend — whom he later married — suggested he try to do TV commercials for make money instead of railroad work while trying to study. He won a few commercials and toured with a production of "The Impossible Years" by Walter Kerr. When he returned to New York, he was hooked, and began studying at the Neighborhood Playhouse. He won bit parts in three films made in the east — "Love Story" (1970), "Klute" (1971), and "The French Connection" (1971) — before heading to Los Angeles, where his first TV gig was in an episode of "The Mod Squad," but he found himself working as a fireman on the Santa Fe Railroad to make ends meet. The break came when he was cast as Lt. Crocker in "Kojak" (CBS, 1973-1978). Telly Savalas bossed Dobson around for 100 episodes, but Dobson won the hearts of the younger women watching the show. Under contract to Universal, which made the series, he was put into a co-starring role in the feature film "The Battle of Midway" (1976) and in his first TV movie, "The Immigrants" (syndication, 1978). He holds the distinction of having been one of Barbra Streisand's screen husbands, but, alas for Dobson, it was in one of La Streisand's few box office turkeys, "All Night Long" (1981). In 1981, Dobson had his first TV series as a lead, "Shannon" (CBS), playing a New York police detective who relocates to San Francisco with his son. The show lasted only a season, but he then joined "Knots Landing" as tough federal prosecutor MacKenzie, who eventually married Michele Lee. Starting in 1988, Dobson also frequently directed episodes of the series. "Knots Landing" also gave Dobson the profile to star in TV movies, many produced through his own company — and for which his wife, Susan, was executive producer. Among the more recent were "Dirty Work" (USA, 1992), in which he was an ex-cop turned bailbondsman, and "If Someone Had Known" (CBS, 1995), in which he must arrest his own daughter. In 1996, he was the older and wiser Leo McCarthy on "FX: The Series" for syndication, and he returned to "Knots Landing: Back to the Cul-de-Sac" (CBS, 1997). As for Lt. Crocker, according to his appearance in "Kojak: It's Always Something" (ABC, 1990), which reprised the 1970s characters, Crocker had become an attorney and Assistant DA.
TCM Overview can also be accessed online here.