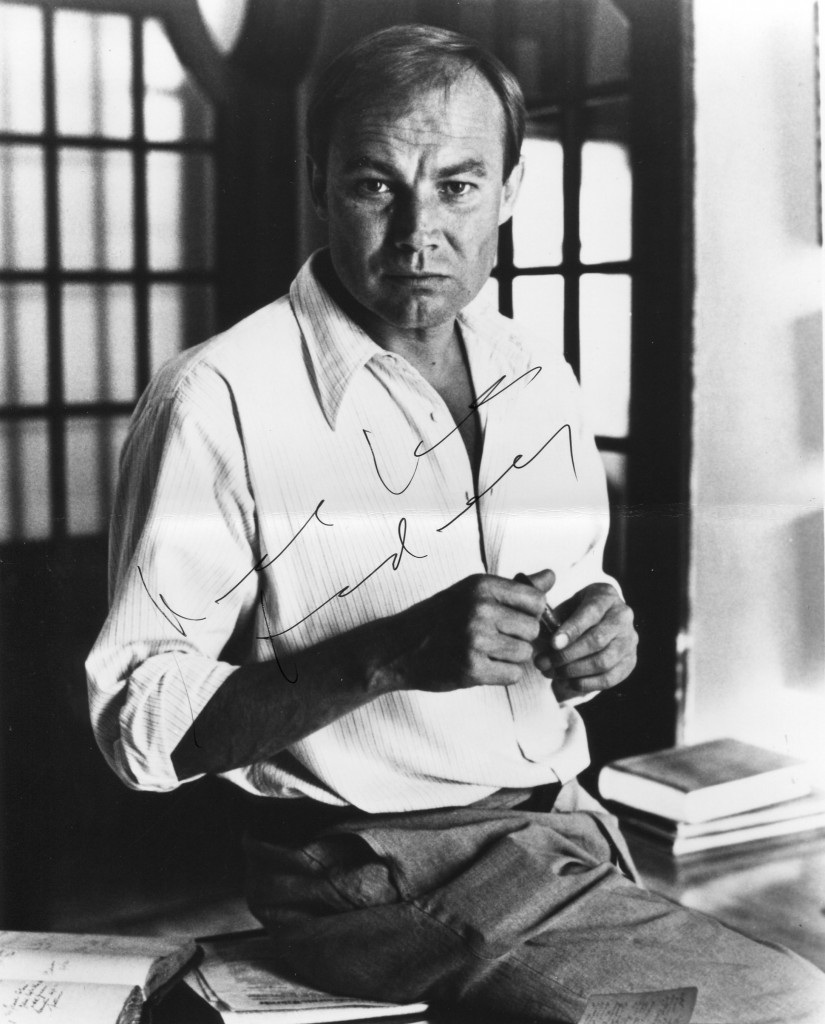 "As a world star, Klaus Maria Brandauer has only one problem: his accent. It is not a new one as fas as continental actors are concerned. Only one, Charles Boyer, achieved a long career in Hollywood, though Anton Walbrook was successful in Britain for a while. A more recent outstanding German-speaking actor Maximilian Schell, won an Oscar in Hollywood but had to work in a dozen countries to keep his career going – as have Max Von Sydow and Erland Josephson, both introduced to us in the films of Ingmar Bergman. The pity of it is that Brandeaur is a superb actor – imaginative, electrifying, versatile: the pity of it is that world audiences may have to be content to experience his talent intermittently". – David Shipman in "The Great Movie Stars – The Independent Years". (1991).
Klaus Maria Brandaure was born in 1944 in Austria. He came to international notice in "Mephisto" in 1981. He was the villian opposite Sean Connery's James Bond in "Never Say Never Again". He starred with Meryl Streep and Robert Redford in "Out of Africa". Other movies include "The Russia House" and "White Fang".
Klaus Maria Brandauer was a music student and studied drama at Stuttgarter Hochschule. He was a true stage actor and therefore didn't like to work in movies except for two small parts in The Salzburg Connection (1972) and A Sunday in October (1979). This changed when Hungarian director István Szabó gave him a leading part in Mephisto(1981). Brandauer received the actors award in Cannes and that opened door to international films. Together with the movies Colonel Redl (1985) and Hanussen (1988), all directed by István Szabó, these three movies formed the 'German trilogy' of Brandauer. He received a Golden Globe and Oscar nomination for his role of Bror Blixen inOut of Africa (1985). The first movie he directed himself was Seven Minutes (1989). He also played the leading role in this movie.
– IMDb Mini Biography By: Wladimir van Heemst <j.j.w.van.heemst@dv.agro.nl>
IMDB entry: