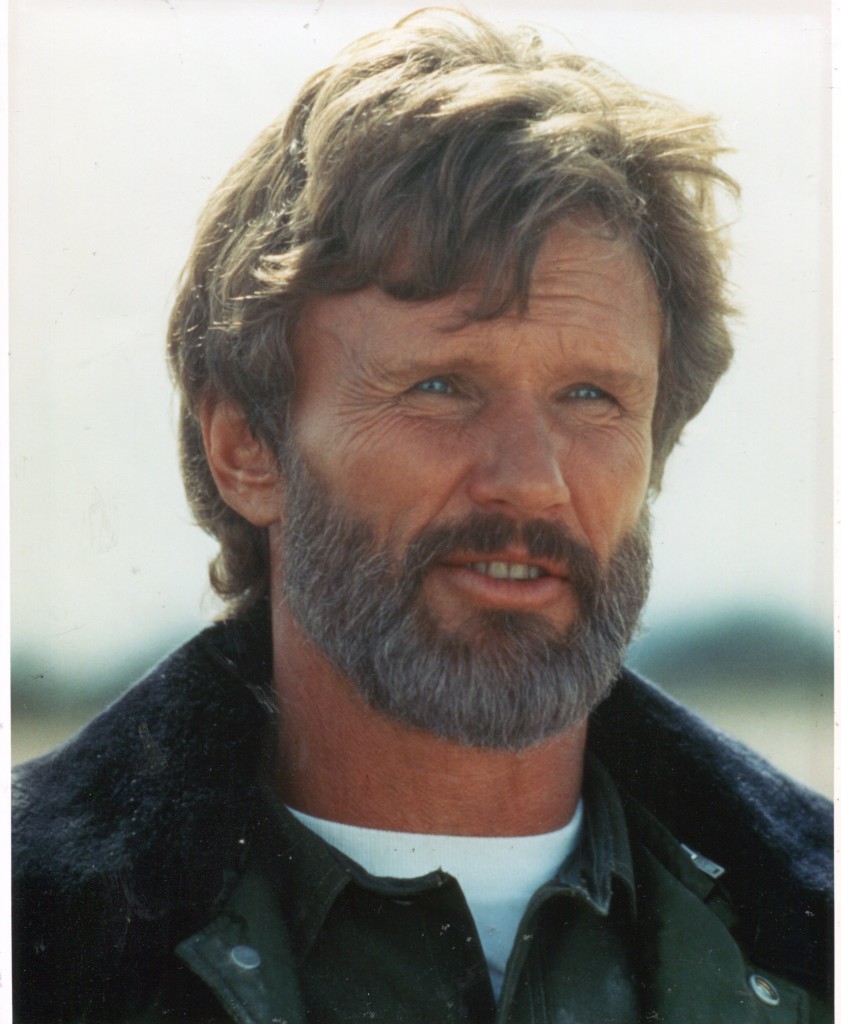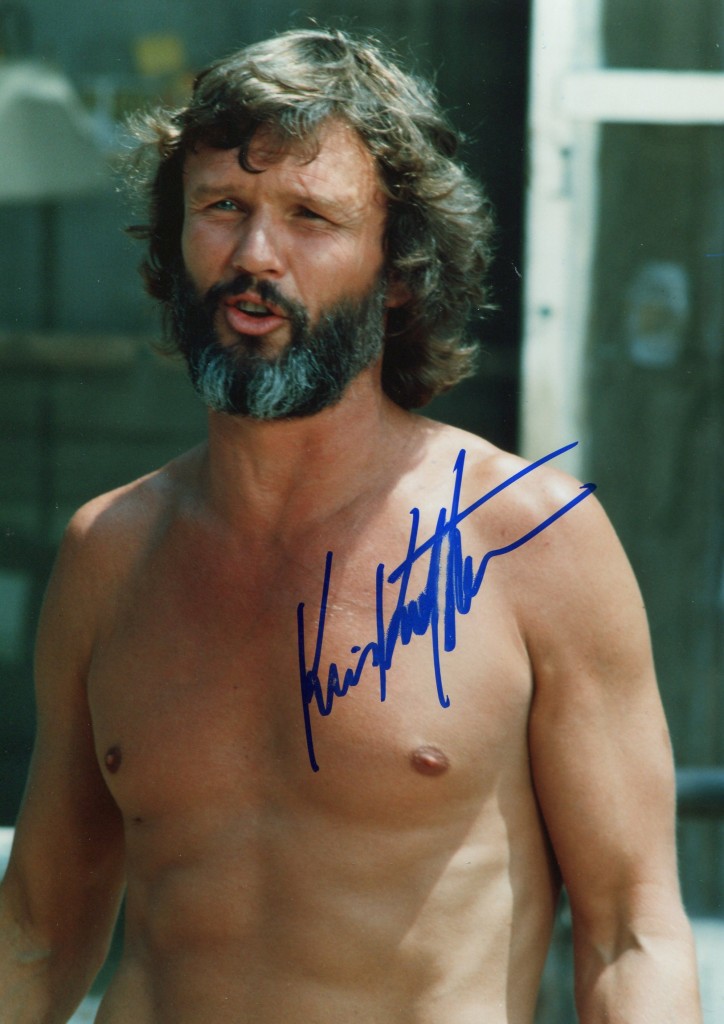 "Kris Kristofferson was the first big male star to sport a beard – but then it suited the times, like his denims and open necked shirts and the guitar he carried. He was famous first as a singer-concert artist and recording star, a little bit older than most as these things go, but boyish-looking despite the beard. The background was impossibly romantic – Rhodes scholar and army officer on the one hand, and janitor and barman on the other, with stints as football-player, prize-fighter, helicopter pilot and writer. This was the ne lifestyle in excess: but had he not written 'Help Me Make It Through The Night'. Well this nice man shared his problems with us, we might help him, we might help him make it through the night but he looked so relaxed and relaxing, so confident and masculine in a profession of nonentities". – David Shipman in "The Great Movie Stars – The Independent Years". (1991).
Kris Kristofferson. IMDB
Kris Kristofferson was born in 1936 in Brownsville, Texas. He had a sterling career as a singer/songwriter before he ventured into films. His film debut came in "Blume in Love". Other films include "Bring Me the Head of Alfredo Garcia", "Alice Dos'nt Live Her Anymore" with Ellen Burstyn, "The Sailor Who Fell From Grace with the Sea" , "Heaven's Gate" and "A Star is Born".
IMDB entry: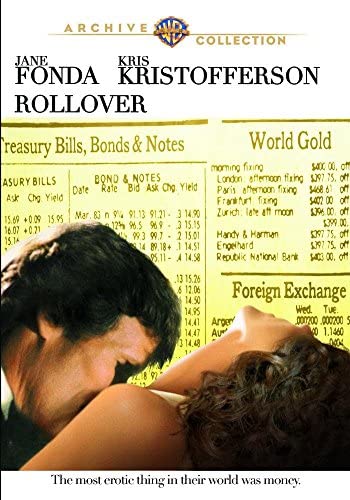 Kris Kristofferson's father was a United States Air Force general who pushed his son to a military career. Kris was a Golden Gloves boxer and went to Pomona College in California. From there, he earned a Rhodes scholarship to study literature at Oxford University. He ultimately joined the United States Army and achieved the rank of captain. He became a helicopter pilot, which served him well later. In 1965, he resigned his commission to pursue songwriting. He had just been assigned to become a teacher at USMA West Point. He got a job sweeping floors in Nashville studios. There he metJohnny Cash, who initially took some of his songs but ignored them. He was also working as a commercial helicopter pilot at the time. He got Cash's attention when he landed his helicopter in Cash's yard and gave him some more tapes. Cash then recorded Kristofferson's "Sunday Morning Coming Down", which was voted the 1970 Song of the Year by the Country Music Association. Kris was noted for his heavy boozing. He lost his helicopter pilot job when he passed out at the controls, and his drinking ruined his marriage to singer Rita Coolidge, when he was reaching a bottle and half of Jack Daniels daily. He gave up alcohol in 1976. His acting career nose-dived after making Heaven's Gate (1980). In recent years, he has made a comeback with his musical and acting careers. He does say that he prefers his music, but says his children are his true legacy.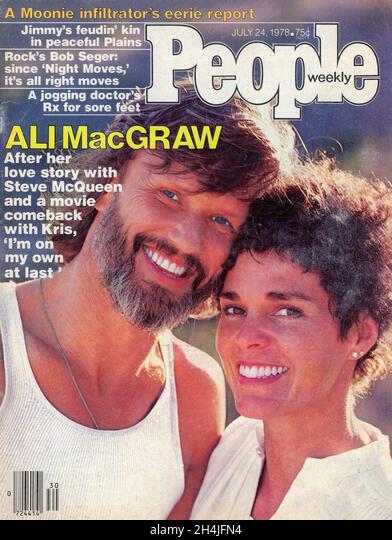 – IMDb Mini Biography By: John Sacksteder <jsack@ka.net>
The above entry from IMDB can also be accessed online here.