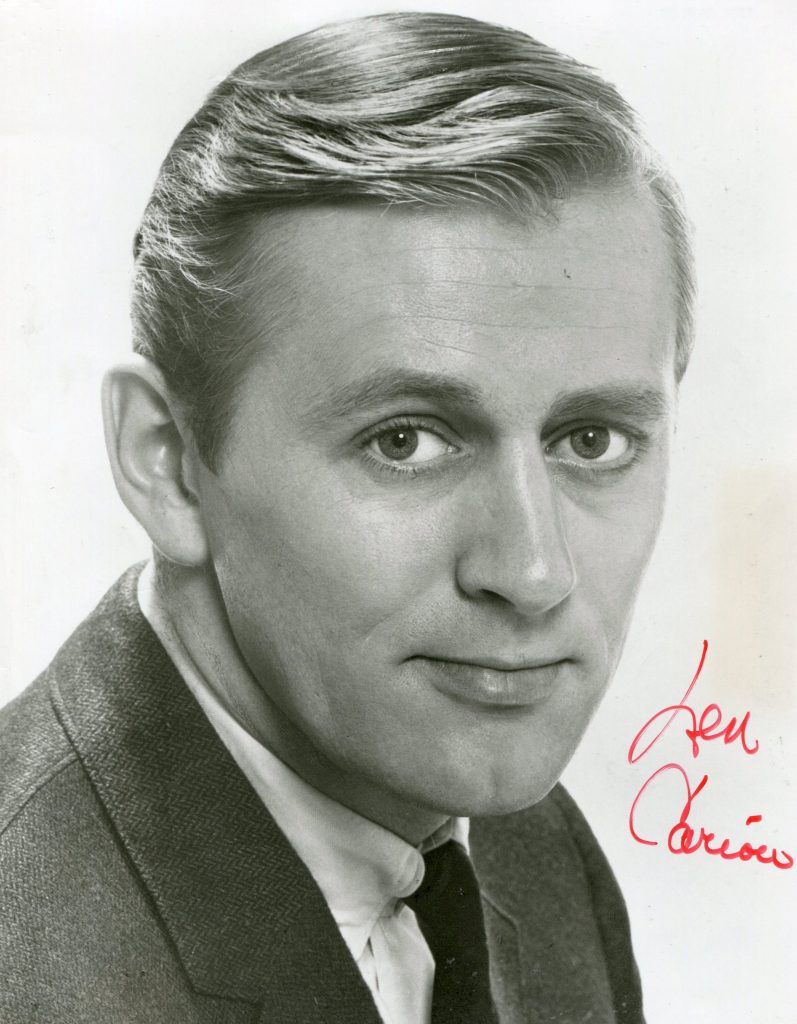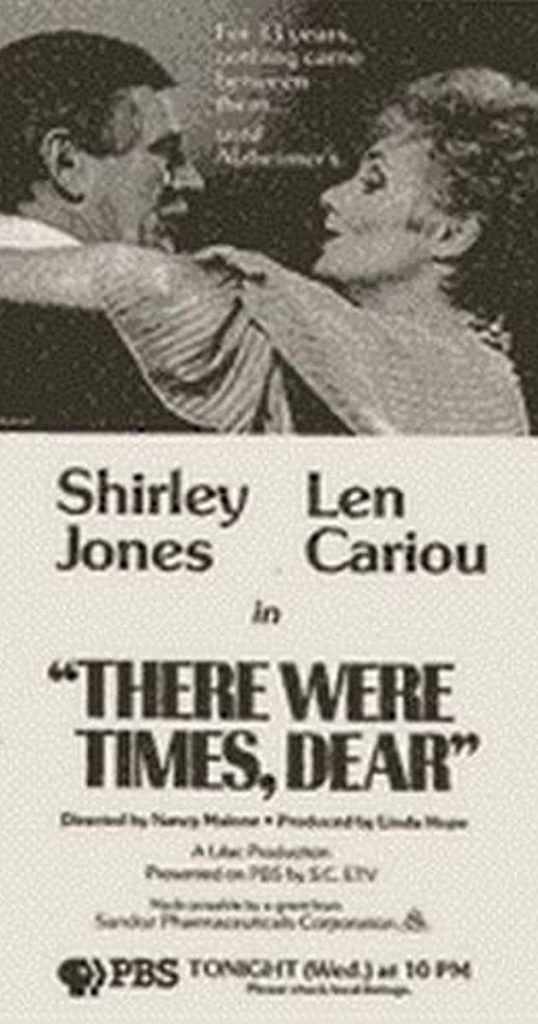 Len Cariou is a legend on Broadway for his magnificent contribution to musical theatre e.g. the 1973 production of "A Little Night Music" with Glynis Johns and the 1979 production of "Sweeney Todd" with Angela Lansbury.   He has too been active on film and television.   He was born in Winnipeg in 1939 and began his career on the stage in Canada.   His film debut was in "One Man" in 1977.   He repeated his performance as Frederick Egerman in the film adaptation of "A Little Night Music" with Elizabeth Taylor which was not a success.   He was hilarious as Jack Nicholson's friend in "About Schmidt".   He had a recurring role as Michael Hagarty in the long running "Murder She Wrote" with Angela Lansbury.
TCM Overview:
As a Tony Award-winning performer in the early part of his career, Canadian actor Len Cariou later made a successful transition to the screen to become a recognizable fixture in numerous series and made-for-television movies. Following his Broadway triumphs in "Applause" (1970) and "Sweeney Todd: The Demon Barber of Fleet Street" (1979), Cariou crossed over to films and television with memorable appearances as a spy on "Murder, She Wrote" (CBS, 1984-1996) and as Walt Disney in "A Dream Is a Wish Your Heart Makes: The Annette Funicello Story" (CBS, 1995). Despite his successful move over to the small screen, his Broadway star diminished throughout the 1980s and 1990s. But in 2002, Cariou hit his theatrical stride once again with a noted run in the embattled Broadway play, "Proof." Though the show itself was short-lived, Cariou enjoyed renewed career vigor and began turning in sharp performances on series television, while earning an Emmy Award nomination for his turn as Franklin D. Roosevelt in "Into the Storm" (BBC, 2008), proving that even in his seventies, he remained a vital performer.
Born on Sept. 30, 1939 in St Boniface, Manitoba, Canada, Cariou was raised in modest surroundings by his father, George, a salesman, and his mother, Molly. Starting his acting career as a youth, Cariou became active in the drama department at Miles Macdonnell Collegiate, a prep school in Winnipeg, where he starred in and directed several plays. He continued performing at St Paul's College in Manitoba, and after graduating, he began working in local theater. Cariou was the main attraction at the Manitoba Theatre Centre for much of the 1960s, essaying the leads in "King Lear," "Macbeth" and "Henry V." In 1968, Cariou made the leap to Broadway, appearing in "The House of Atreus." The success of that particular show led to many others, including "Applause" (1970), an oddball musical adaptation of "All About Eve" (1950) that earned Cariou his first Tony Award. In 1973, he starred as Frederick Egerman in "A Little Night Music," which led to his second Tony Award and became his entry into the feature world when he reprised the role for a successful 1977 film adaptation.
Cariou spent the next two decades balancing his career as a leading man on Broadway with his more modest career as a supporting man on television and in film. In 1979, he starred in the Stephen Sondheim musical "Sweeney Todd: The Demon Barber of Fleet Street," for which he won both a Tony Award and a Drama Desk Award for his performance as the titular Todd. Though it was his last major success on Broadway for over 20 years, Cariou continued to topline musicals and dramas like "Dance a Little Closer" (1983), "Teddy and Alice" (1988) and "The Speed of Darkness" (1991). Meanwhile, Cariou continued to flesh out his acting resume with a steady stream of acting roles on television series and in the occasional film. Highlights from his journeyman era included the critically acclaimed 1988 ghost movie "Lady in White," a recurring role as Jessica Fletcher's spy friend, Michael Haggerty, on the long-running "Murder She Wrote" (CBS, 1984-1996), and a memorable performance as Walt Disney in the made-for-television movie, "A Dream Is a Wish Your Heart Makes: The Annette Funicello Story" (CBS, 1995). Throughout the decade, he also had numerous guest starring roles on episodes of "The Outer Limits" (Sci-Fi/Showtime, 1994-2002), "Star Trek: Voyager" (UPN, 1995-2001) and "The Practice" (ABC, 1997-2004), while enjoying a rare regular series role on the short-lived cop drama, "Swift Justice" (UPN, 1996).
In 2002, Cariou joined the cast of the award-winning Broadway play, "Proof," co-starring Neil Patrick Harris and Anne Heche. The show's brief, but memorable run returned Cariou to the theater's spotlight, helping him to land a series of more high-profile television roles, including episodes of "The West Wing" (NBC, 1999-2006), "CSI: Crime Scene Investigation" (CBS, 2000- ), and "Brotherhood" (HBO, 2006-08). He also appeared in a smattering of films, including "About Schmidt" (2002), the horror-thriller "1408" (2007) and the subversive comedy "The Onion Movie" (2008), based on the popular satirical newspaper. In 2008, the affable Canadian actor enjoyed a measure of greater success. He appeared in a three-episode arc as Captain Allard Bunker in the long-running cop drama "Law and Order" (NBC, 1990- ) and portrayed distinguished American president Franklin Delano Roosevelt in the BBC-produced historical drama, "Into the Storm" (2008), which focused on Prime Minster Winston Churchill's life during wartime. In 2009, Len Cariou received an Emmy nomination for Outstanding Supporting Actor in a Miniseries or Movie.
The above TCM Overview can also be accessed online here.