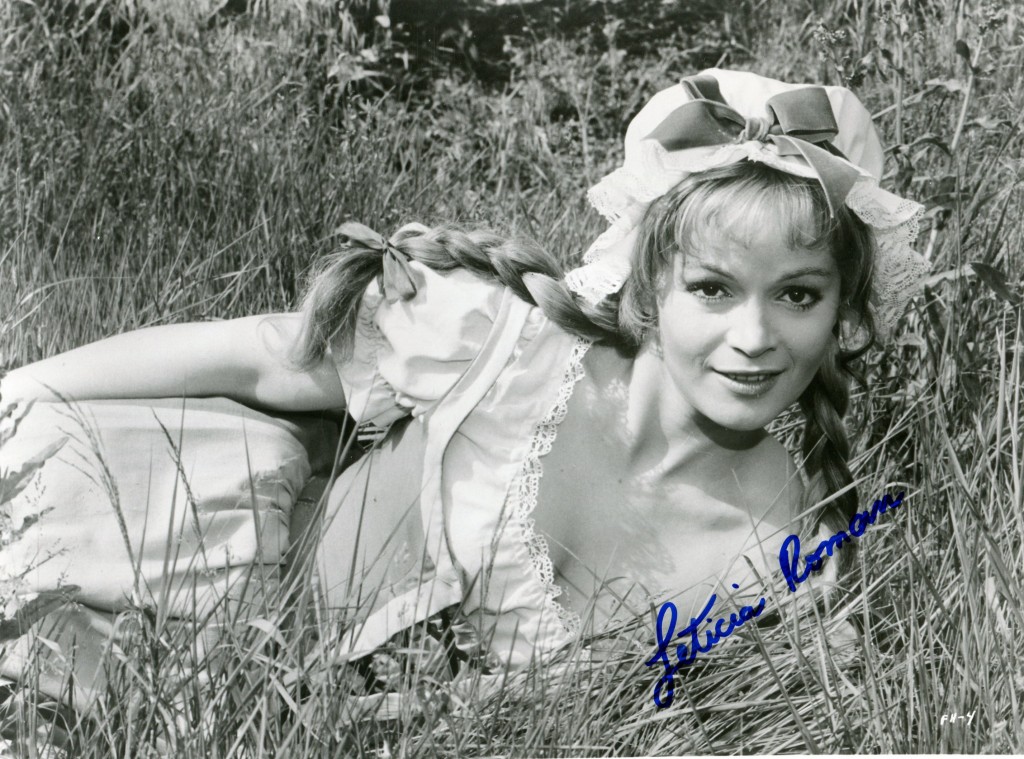 Leticia Roman was born in 1941 in Rome. Her career spanned the 1960's and included "Pirates of Tortuga" in 1961 and "The Spy in the Green Hat" in 1967 which was made in Hollywood.
IMDB entry:
As a West Hollywood landlord, she filed a lawsuit in Los Angeles Superior Court to exempt her 15-unit apartment building from the city's freeze on rents because she was suffering a net loss of $1,600 a month. It was the first legal action taken against West Hollywood's rent control law. [April 1985]
(As of 2011) Her son, Oliver John Gelles, is a director of global marketing for Ormco Corp (since 2003). He is married to Jennifer Gelles, a real estate negotiator in short sales and foreclosure properties. They live in Orange County, California. Former actress. Has a career as a prominent real estate broker in Beverly Hills, California (c. 1969) under the name Letizia Gelles. (As of 2012) Retired from being a successful, long-time California real estate agent and living in Italy.
Former president of Italy-America Chamber of Commerce West (IACCW) in Los Angeles, California.
Longtime real estate broker in Beverly Hills, California
.