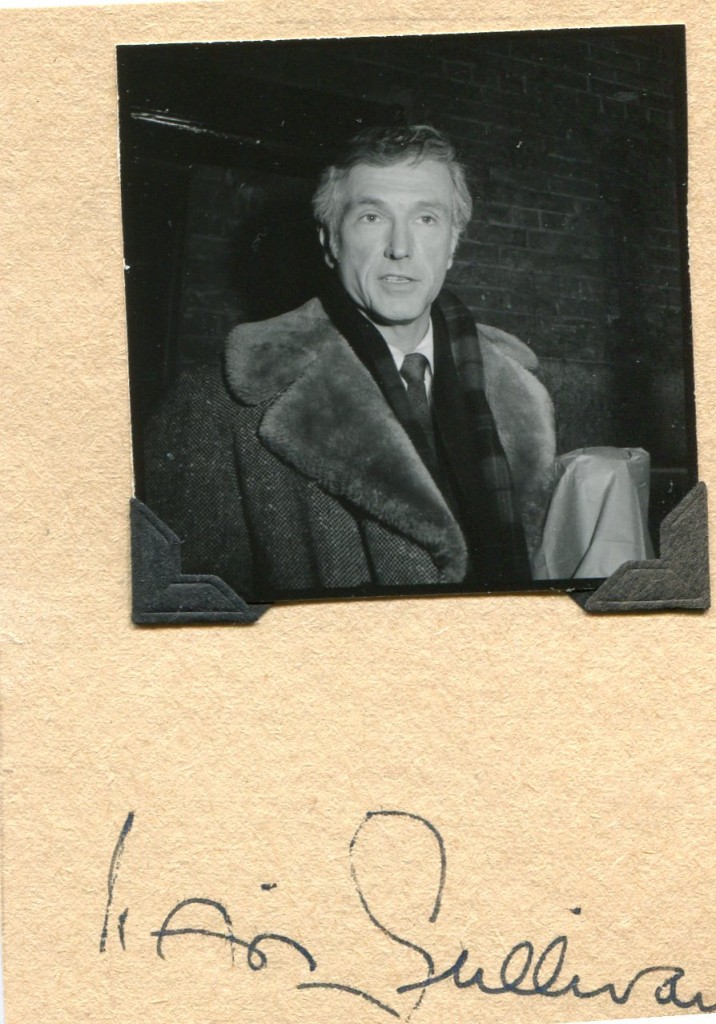 Liam Sullivan was born in 1923 in Jacksonville, Illinois. He was a stalwart of American television guest starring in such television shows as "Twilight Xone", "Combat" and "Knot's Landing". He does not seem to have made any feature films. He died in 1998.
IMDB entry:
Liam Sullivan was schooled at Illinois College while having his first fling with the acting profession in regional theater. He then studied drama at Harvard, made his way to New York and first appeared on Broadway in "The Constant Nymph" in 1951. He later returned to the West Coast to perform in an LA stage production of "Mary Stuart". By the early 1950's, he began appearing in television, his Romanesque features and precisely modulated voice ideally suited to smoothly roguish, arrogant or cynical gents, adept at caustic or witty repartee. He was a familiar presence across all genres, from western to science fiction.
Among his many TV credits two stand out above all: his sadistic philosopher-king Parmen from the Star Trek (1966) episode "Plato's Stepchildren" ; and his obnoxious social-climbing upstart Jamie Tennyson in "The Silence" (Twilight Zone (1959)) who, unwisely accepts a bet for a half-million dollars that he can remain silent for a year (based on a short story by Anton Chekhov, entitled "The Bet"). Liam appeared in another TZ episode, "The Changing of the Guard", but this time was overshadowed by Donald Pleasence who delivered arguably the most poignant performance of his career.
During the latter stages of his life, Liam combined acting with writing and, just prior to his death, was working on a novel. He was also in the process of compiling a biographical history of the Eli Bridge Company who built the innovative 'Big Eli' Ferris Wheel in Jacksonville, Illinois in May 1900. Founded by his ancestor W.E.Sullivan, the business is still run by members of the Sullivan family.
– IMDb Mini Biography By: I.S.Mowis
The above IMDB entry can also be accessed online here.