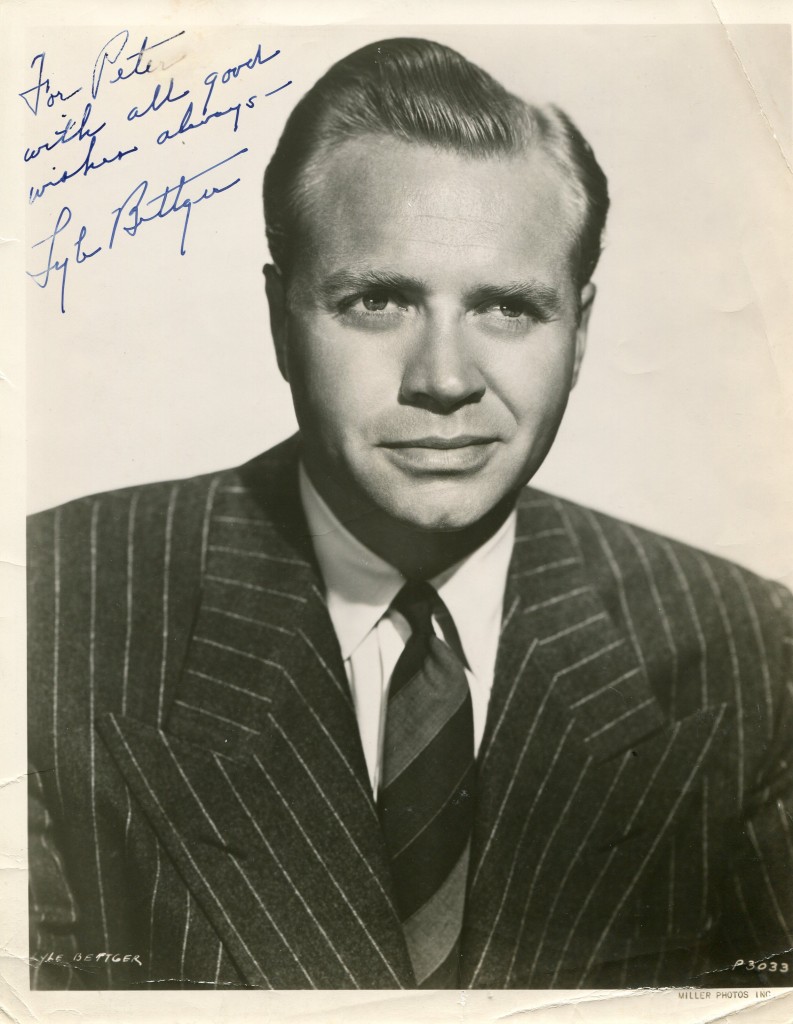 Lyle Bettger was born in 1915 in Philadelphia. He was a very interesing character actor who specialised in villians in film noirs and westerns. His films include "No Man of her Own" with Barbara Stanwyck in 1950, "The Greatest Show on Earth" where he was mean to Gloria Grahame and "Gunfight at the O.K. Corral". He died in 2003 aged 88.
IMDB entry:
Handsome, blond-haired, steely-eyed villain in many film Westerns. He was never the grizzled outlaw, covered in trail dust. No, he was the immaculate-looking, "respectable" (but two-faced) dandy in silk damask vest, often puffing suavely on a cheroot, whose ashes he then might contemptuously flick in the hero's face. He could confront an antagonist wearing a wry smile, even while neatly inserting his dirk between the latter's ribs. One wonders why Bettger, with his Aryan looks and menacing sneer, never became typecast as the stereotypical Nazi SS officer or Gestapo interrogator. (Perhaps the man was just fortunate in that regard.)
– IMDb Mini Biography By: Bill Takacs <kinephile@aol.com>
The above IMDB entry can also be accessed online here.