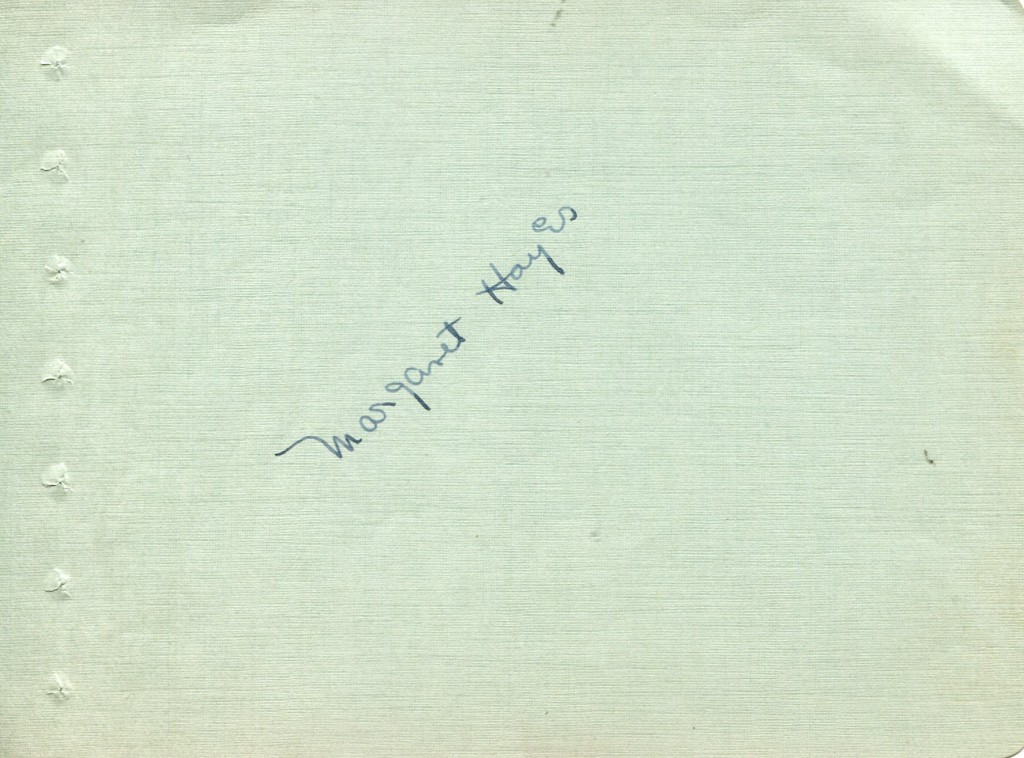 Margaret Hayes was born in 1916 in Baltimore. She gave a fine performance as a fellow teacher to Glenn Ford in 1955's "The Blackboard Jungle". She was featured in "Girl's Town" and "The Beat Generation" both with Mamie Van Doren. She died in 1977.
IMDB entry:
Auburn-haired Margaret 'Maggie' Hayes made her Broadway debut in 1940 and was signed by Paramount the following year. She generally played second leads, often as 'the other woman', but was never quite fulfilled in her profession. Instead, she pursued diverse other career paths outside of acting, both in between performing, and after her retirement in 1962: as fashion designer, model, owner of a boutique in Palm Beach and designing/selling jewelry in New York. She even worked for a while as a public relations executive for luxury goods department store Bergdorf Goodman on Fifth Avenue in Manhattan. In the late 40's, she became fashion editor for 'Life Magazine', before returning to the New York stage and acting in television where she had some of her best roles.
Margaret was born in Baltimore, Maryland. Her father was Jack Lewis Ottenheimer, musician, theatrical man and one of the first "gag" men in the entertainment field. He prepared much of the stage material for Thurston, the Magician. After graduating from Forrest Park High School, Margaret went to work for the May Company in Baltimore as a window dresser. As a diversion, she joined the Emerson Cook Stock Company, where she decided to make acting her life's career. She entered Johns Hopkins under-graduate school with an alternative idea to become a nurse, but stuck to her dramatic ambitions. While studying at Johns Hopkins, Margaret joined "The Barnstormers", a theatrical organization. Then came an opportunity to act professionally with a stock company at Deer Lake, Penn. Her first Broadway role, in 1940, was in "Bright Rebel" and followed that with a role in Broadway's "The Family" , which led to a motion picture contract with Paramount Pictures.
– IMDb Mini Biography By: Les Adams <longhorn1939@suddenlink.net>
The above IMDB entry can be accessed online here.