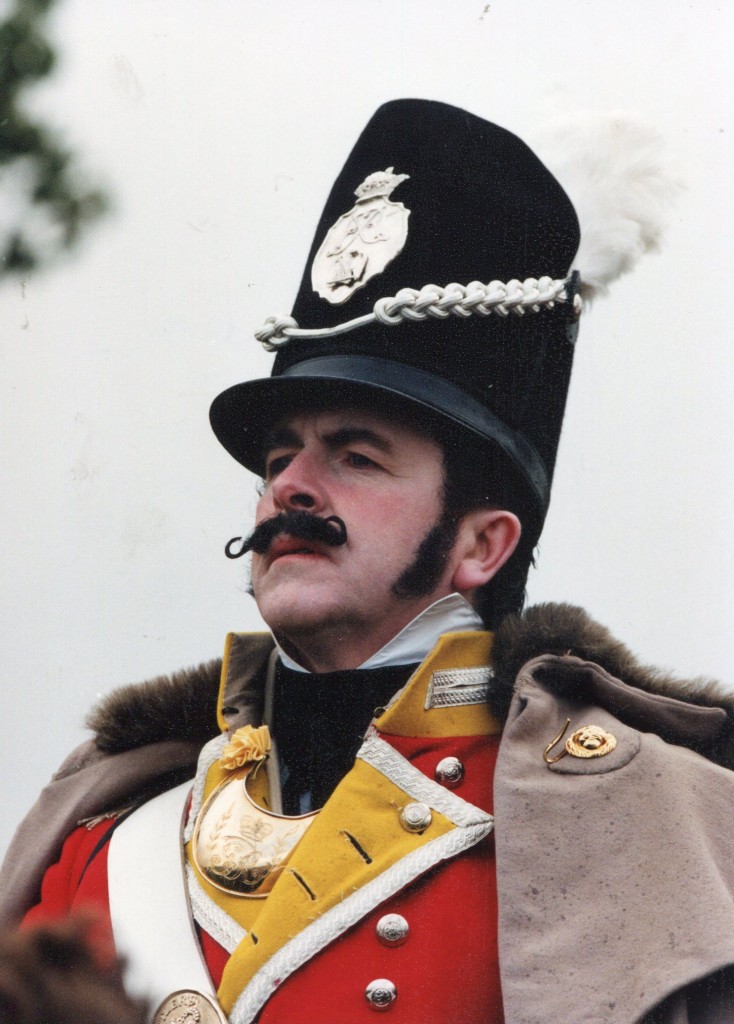 Mark Lambert is an Irish actor who has starred in such films as "A Prayer for the Dying" in 1987 and "Veronica Guerin".
His page at the Lisa Richard's Agency:
Mark Lambert most recently appeared in the comedy-drama, An Crisis for TG4.
He is currently in rehearsal for his role as Sir Andrew Aguecheek in _Twelfth Night _at the Abbey Theatre.
From 2009-2012, he appeared as series regular Mr Hammond in_Roy_ , a TV series produced by BBC TV and Jam Media Ireland on CBBC and BBC2TV which was nominated for a children's BAFTA in 2011. Mark also appeared as a series regular (Des Harte) in season 3 of RAW for Octagon/RTE. Other screen appearances include Malachy in Single Handed: Stolen Child directed by Anthony Byrne for Touchpaper Films/RTE/ITV and in George Gently directed by Euros Lyn for BBC TV, inBloody Sunday for Channel 4 and No Tears for RTE.
Mark has appeared in numerous productions for the Abbey and Peacock Theatres, including; Ariel, The Gigli Concert, Barbaric Comedies (for which he received an Irish Times/ESB nomination), The Patrick Pearse Motel andObserve the Sons of Ulster Marching Towards the Somme. Other theatre credits include Molly Sweeney, The Three Sisters, Art, A Month in the Country, Aristocrats and The Spirit of Annie Ross, Gate Theatre, The Riot Act, Field Day, Our Country's Good, The Recruiting Officer, and most recently Festen, Royal Court Theatre, Red Black and Ignorant and Tout, Royal Shakespeare Company, Dancing at Lughnasa, Phoenix Theatre and the Garrick, London, Juno and the Paycock, Albery Theatre for which he was nominated for an Olivier Award for his Joxer, Long Day's Journey into Night and Comedians, Young Vic Theatre, London and The Memory of Water which won the Olivier Award for Best Production, Vaudeville Theatre, London. Television credits include The Tudors, Cracker, Frost, Bottom, The Young Ones, Dalziel and Pascoe, Sharpe's Regiment, Fair City, Casualty and Vanity Fair. Films include The Tiger's Tail, Veronica Guerin, _Breakfast on Pluto, A Prayer for the Dying, Durango, Jude, Kidnapped_ and Borstal Boy.
Directing includes Royal Lyceum Theatre, Edinburgh, Tricycle Theatre, London, The Grapes of Wrath for Storytellers and The Memory of Water, The Hunt for Red Willie at the Peacock Theatre, and Lovers at Versaillesfor the Abbey Theatre. Mark appeared as Sir Peter Teazle in The School for Scandal, directed by Jimmy Fay at the Abbey Theatre, Dublin, in Don Carlos directed by Lynne Parker for Rough Magic Theatre Company at the Project Arts Centre, Dublin and in Conor McPherson's The Weir directed by Garry Hynes at the Gate Theatre, Dublin. He appeared as Mark asJPW in Tom Murphy's The Gigli Concert directed by Garry Hynes for Druid Theatre Company on tour across Ireland and in Sean McLoughlin's new play Big Ol' Piece of Cake directed by Jim Culleton for Fishamble Theatre Company.
Most recent theatre includes Brighton directed by Ben Barnes at the Theatre Royal, Waterford, Plaza Suite directed by Aoife Spillane Hinks for Rough Magic Theatre Company, Those Sick and Indigent directed by David Horan and in the transfer to the Gaiety Theatre, Dublin and national tour of Rough Magic's Plaza Suite and The Dead as the role of Mr. Browne in the Abbey Theatre production directed by Joe Dowling.
The above Lisa Richard's Agency website can also be accessed online here.