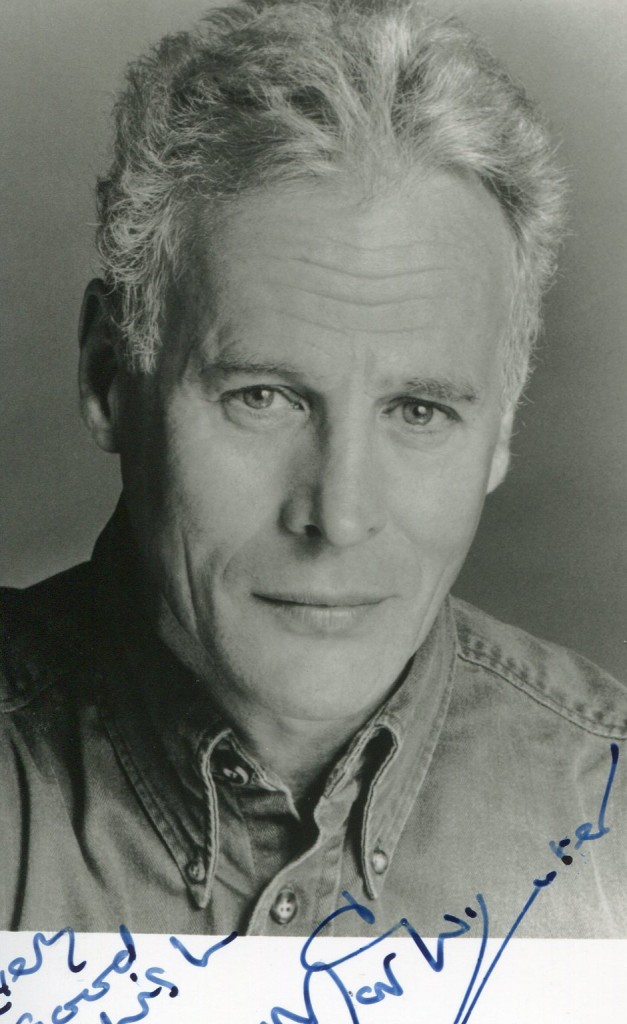 Mark Wynter was born in 1943 in Woking, Surrey. He began his career as a pop singer and had a massive hit with the song "Venus in Blue Jeans" in 1962. He went on act in stage musicals . His films include "Just For You" in 1964 and "The Haunted House of Horror".
"Saga" magazine article:
There are many pop stars who've dabbled in acting. There aren't many, however, who have a) have done it quite as successfully as Mark Wynter, or b) can claimMacbeth, Henry V and Phantom of the Opera. Mark is currently starring inDreamboats and Petticoats.
"It's hell," declares Mark Wynter. Fortunately he's not talking about Dreamboats and Petticoats – that's "wonderful" – or his colleagues – they're "excellent" and "professional". No, Mark is talking about trying to stage a musical in the winter. "Everybody's ill," he explains. "Everyone's coughing and sneezing on the trains. I wish I could helicopter in but I've never quite made it that big." He pauses. "Yet."
Judging by the chuckle that accompanies it, the "yet" is clearly a joke, but if any man has had a life that illustrates the notion of 'never say never', or 'expect the unexpected' it's Mark. From 1960s pop star at 17 to successful stage actor about to celebrate his 70th birthday, Mark has worked pretty much non-stop. Interestingly, the story ofDreamboats and Petticoats – schoolboy wants to be pop star, gets early break at a church youth club – has a lot in common with Mark's own life.
"When I was about 13, I used to belong to a youth club at St John's Church where I was lead choirboy. In the show, it's St Mungo's. I used to go to this club – ha! – religiously on a Tuesday. It's a full turn of events really. Now I'm playing the father who runs the youth club and also singing songs of that period, and doing my own stuff. It's a perfect framework for my own early career.
"There's another coincidence. I started my career in 1960 when I was 17. My dressing room, uncannily enough, is number 17, which has always been my favourite number and is always in my Lottery numbers. Mind you," Mark adds with a laugh, "I've not seen dressing room 1-16 anywhere…"
It's the first time Mark has sung his own hits such as Venus In Blue Jeans and Go Away Little Girlon a West End stage for some 40 years.
"I did the West End in lots of other things but I never thought I'd be back singing my hits," he admits, "but it's the way the wind's blown me, really. I wanted to be a singer, but after about four or five years the scene was changing, the groups were coming through. I'd been doing summer seasons and I was asked to go into a musical called The Golden Years, in Dublin in 1967. That came to London in 1969. From that I was offered a straight play, Conduct Unbecoming. That became hugely successful, and then I got offered films and musicals…"
Not to mention much more stage work, including Henry V. "I thought that was a mistake!" admits Mark. "I asked my agent and he said 'no, no, they definitely want you.' Mark admits to a certain amount of nerves in accepting that role but, as he philosophically adds, "like a lot of things in life, if someone gives you the opportunity… I thought I've got nothing to lose, it's only a month's run but it was very successful, and I got offered more things from it."
Mark's CV makes impressive reading – "I've always been astounded at what's been offered to me" – with a three-year stint in Cats, a long run in Phantom of the Opera, the Chichester Festival, assorted Agatha Christie plays, some Noel Coward, shaving his head three times as Daddy Warbucks… and now the hugely successful Dreamboats and Petticoats. With, happily, a full head of hair this time.
"Nostalgia still rules, ok," says Mark, discussing the show's appeal (see photo, right). "That period, 1955 to about 1970 was a great time for music. And the 60s now… well, Dreamboats and Petticoats is a period piece really. There was an innocence then compared to the horrors of today.
"It's a clever script, succinct with a good balance of comedy. Then there are the songs. It will always have an audience and not just people of a certain age. A lot of younger people come to see it. A girl in the other night has seen it over 100 times!" Mark laughs. "I think that's a bit excessive but I can see the appeal. I think of a song and I immediately think of what I was doing at the time it came out. It's a great passport to the memory.
"I don't think many songs of today will survive. The 60s songs – as you see in the show – might have been put together with about four chords but simplicity is the essence of greatness. They're instantly accessible. My eldest son, who's 18, thinks all songs of the 60s sound the same but his cousin saw it the other night and was swept away. She's coming back with her mates…"
Mark's stint in Dreamboats and Petticoats finishes in January although there's a possibility of a tour later in the year. Mark seems tempted but admits it's hard to commit that far ahead. "I might be in Hollywood with Tom Cruise," he says with a laugh.
"I'd love to do more Shakespeare," Mark reveals, "but I think my time in those might have gone. I don't know where I'll go from this." Mark laughs. "Actually, someone asked me last night 'you're singing so well, why aren't you making records?' I told her it's because nobody's asked me! If they do, I'll be in the studio tomorrow."
Dreamboats and Petticoats is at The Wyndhams Theatre until January 19th and will be touring the UK later in the year. Buy tickets at a discount from Saga.
The above "Saga" article can also be accessed online here.