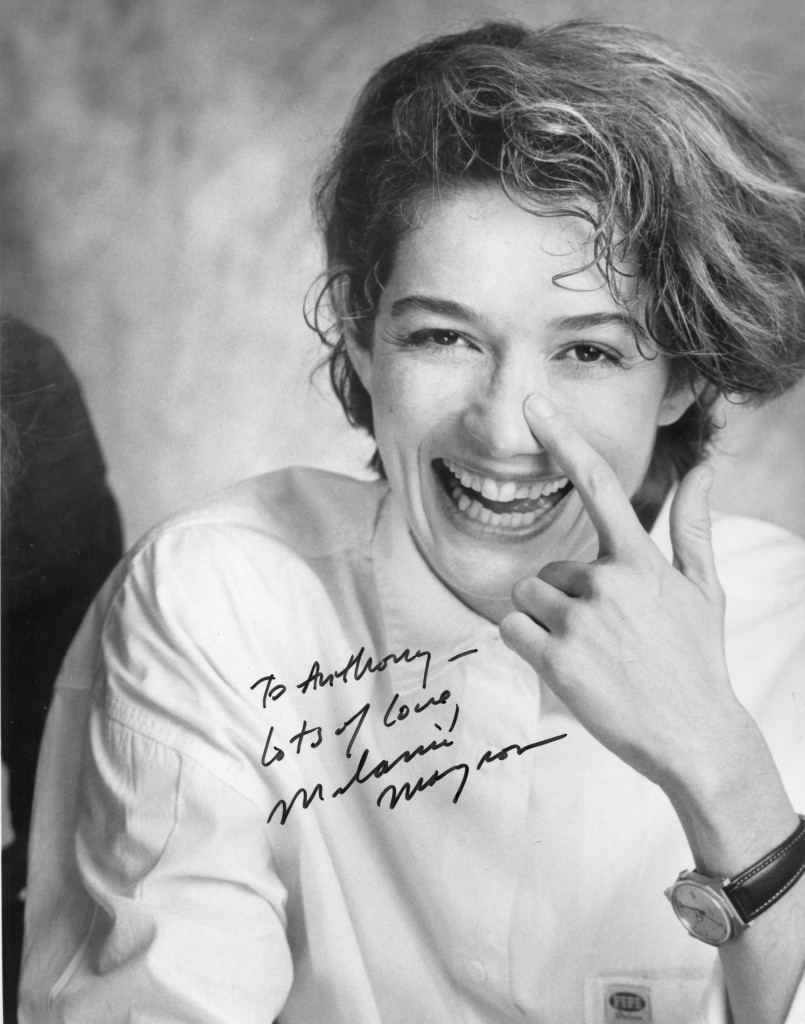 Melanie Mayron was born in 1952 in Philadelphia. She was in the 1974 film "Harry and Tonto" and then two years later in "Carwash". She was part of the cast of the very popular "Thirty Something".
TCM Overview:
Best-known for her intense portrayal of the free-spirited Melissa in the acclaimed ABC drama series "thirtysomething", the petite auburn-haired Mayron began her career touring the US in a production of "Godspell". She made her film debut as a teenage hitchhiker opposite Art Carney in "Harry and Tonto" (1974) and earned acclaim for her realistic portrait of a zaftig Jewish photographer whose roommate leaves to marry in Claudia Weill's "Girlfriends" (1978). Subsequent film appearances failed to capitalize on her unique appeal and, except for Costa-Gavras' "Missing" (1982), she was virtually wasted. Mayron joined director-screenwriter Catlin Adams to create HighTop Films, for which she produced the 1988 feature "Sticky Fingers", which failed to find an audience or strong critical response, and the 1988 award-winning short "Little Shiny Shoes".
Mayron found her biggest success on TV. Beginning with her portrayal of a prostitute in "Hustling" (ABC, 1975), she gave a series of sharply etched performances, notably "Playing for Time" (CBS, 1980) and "Wallenberg: A Hero's Story" (NBC, 1985). Beginning in 1990, Mayron turned her considerable talents behind the camera, helming two episodes of "thirtysomething". She went on to direct episodes of "Tribeca" (Fox, 1993), "Sirens" (ABC, 1993) and "Winnetka Road" (NBC, 1994) as well as the TV remake of "Freaky Friday" (ABC, 1995), which she also scripted. Mayron made her feature film directing debut with the underrated "The Baby-Sitters Club" (1995).
The above TCM overview can also be accessed online here.