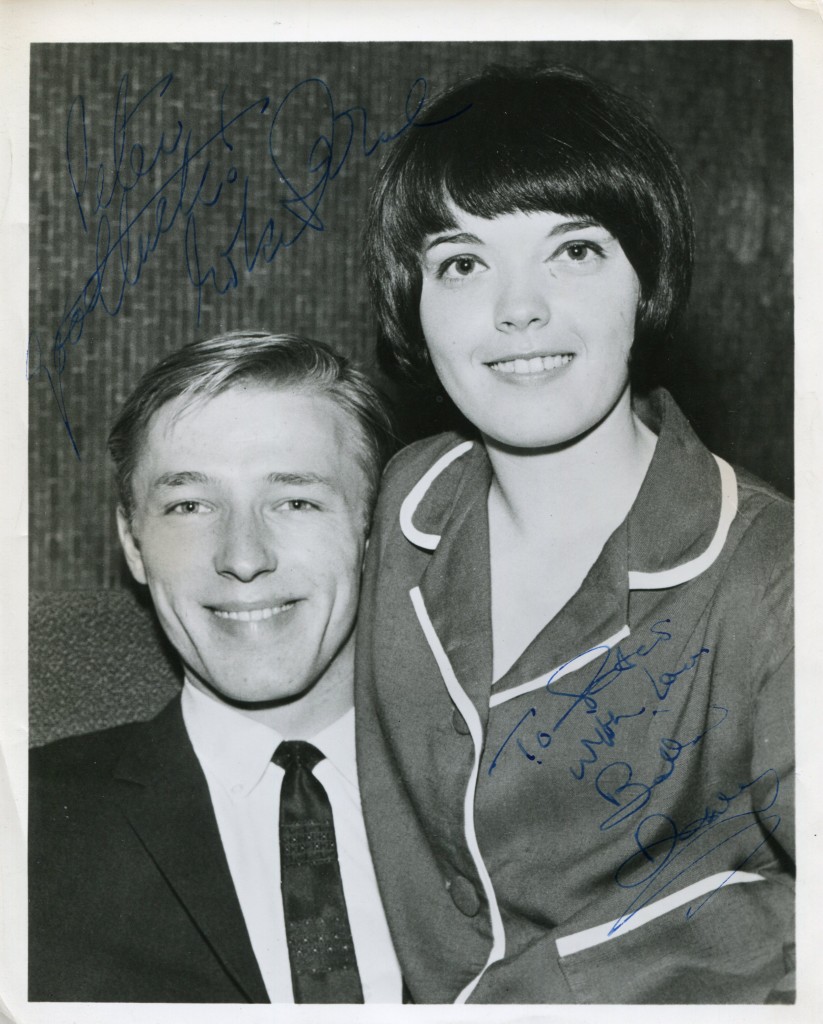 Mike Sarne was born in Paddington in 1940 in London. He started his career as a pop singer and he had a popular hit with the song "Come Outside" with Wendy Richard in 1962. He moved into acting and starred opposite Rita Tushingham in "A Place to Go". In 1968 he directed the film "Joanna" and went to Hollywood to direct "Myra Breckinridge" staring Mae West & Raquel Welch. The film was not a success and he returned to Britain and began acting occasionally.
IMDB entry:
Achieved brief success as a pop singer in 1961 whilst still a student at university.
Fluent speaker of several Eastern European languages – hence, is often cast as Russians or Germans in TV episodes.
Spent some years as a director of commercials.
Was an occasional film critic in the 1960s, mostly for the magazine "Films And Filming". He returned to reviewing after the disastrous reception of his film,
Myra Breckinridge
(1970).
Took his professional name from his mother's maiden name, De Sarne
His first hit record "Come Outside" featured an uncredited
Wendy Richard
[on
Myra Breckinridge
(1970)] Myra Breckinridge, in fact, is the last dying gasp of the 1960s before the cynical seventies closed in, and people said 'Don't be so romantic. Don't be so crazy. And all the shutters came down as people said 'Stop being so silly! Behave yourselves! We're not like that anymore!' And that's how the world changed…