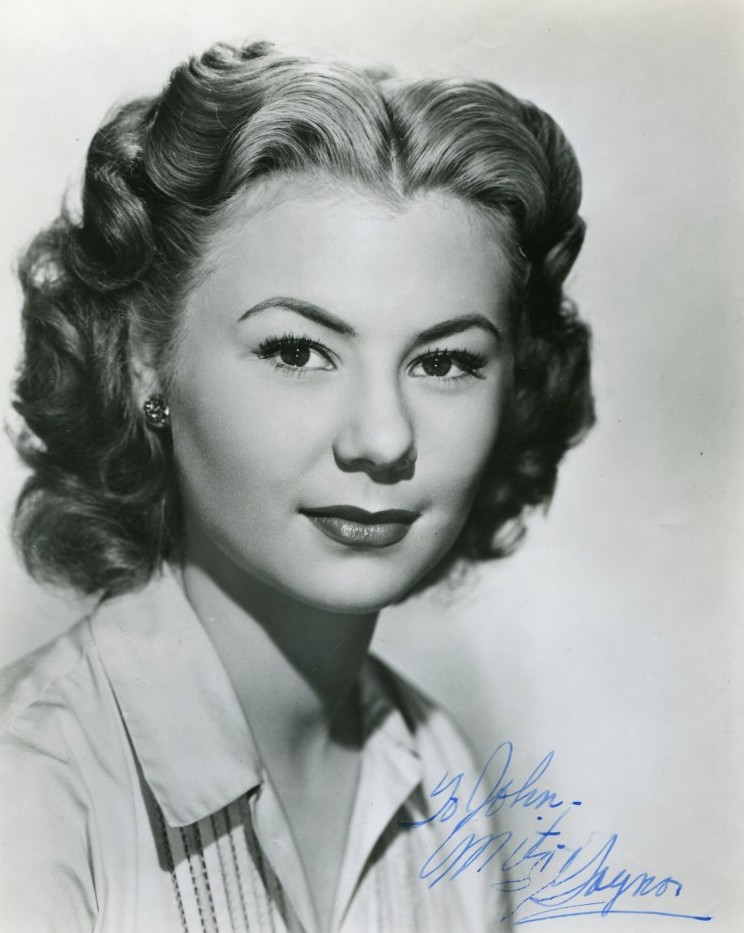 "Mitzi Gaynor flashed but briefly on cinema screens, a happy chirpy girl seemingly hurt once musicals stopped staple product at each studio." – David Shipman in "The Great Movie Stars – The International Stars". (1972)
Mitzi Gaynor was born in 1931 in Chicago of Hungarian parents. She made her movie debut in 1950 in "My BLue Heaven" which starred Betty Grable. Throuhout the 1950;s she starred in such musicals as "There's No Business Like Show Business", "Anything Goes", "The Joker Is Wild", "Les Girls" and her most popular movie "South Pacific" in 1958. During the 1960's she toured with her own show and made many television spectactulars over the next 20 years.
TCM Overview:
This blonde dancer and light actress appeared in Hollywood musicals beginning in the early 1950s. Among her more notable efforts were "There's No Business Like Show Business" (1954), the 1956 remake of "Anything Goes," with Bing Crosby and Donald O'Connor, and "Les Girls" (1957), opposite Gene Kelly. Gaynor had two outstandig screen roles: as a girlfriend of nightclub comedian Joe E Lewis (played by Frank Sinatra) in "The Joker Is Wild" (1957) and as Nellie Forbush in the the screen version of Rodgers and Hammerstein's "South Pacific" (1958).Beginning in the late 1950s, Gaynor began to appear on various variety series, eventually headlining her own NBC special in 1968, "Mitzi." Between 1973 and 1978, she appeared annually on CBS in a series of high-concept, entertaining variety specials.
Her website here.