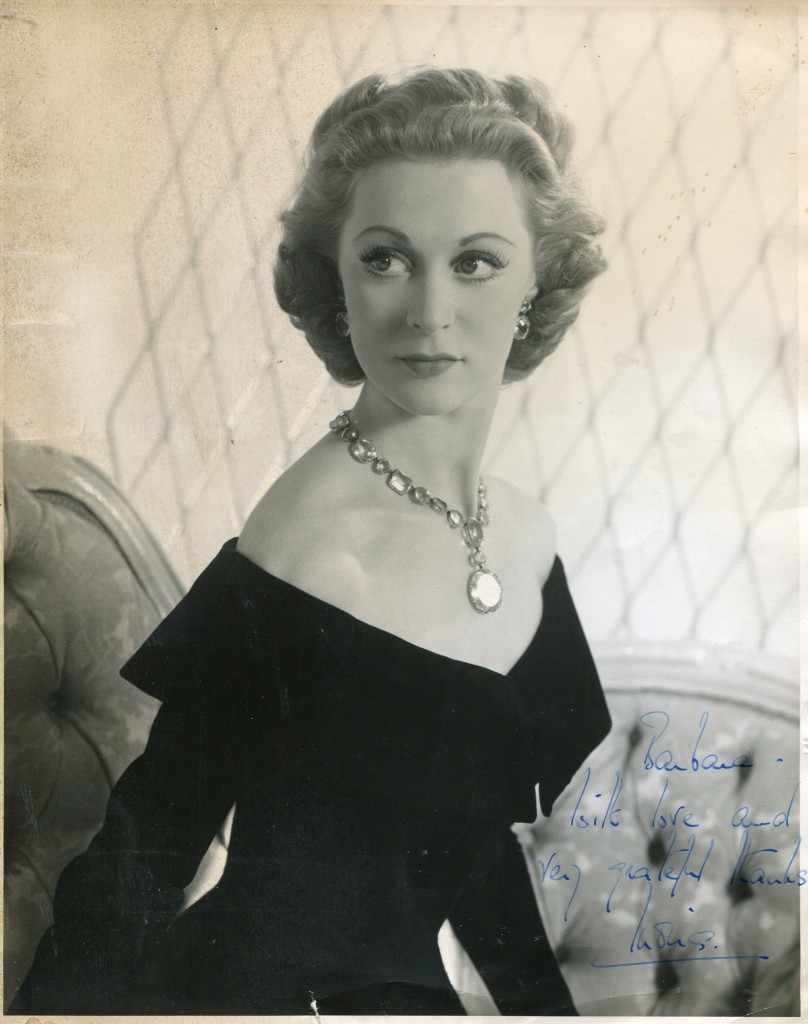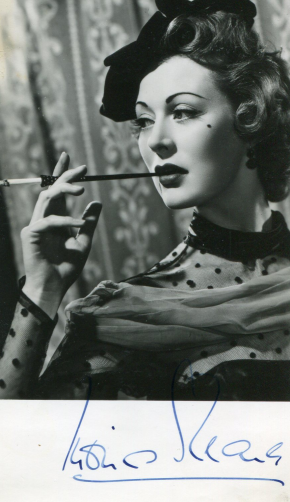 Moira Shearer obituary in "The Guardian" in 2006.
Moria Sharer was forever be remembered for her luminous performance in "The Red Shoes" in 1948. She was born in Scotland in 1926. She was leading dancer with the Sadler's Ballet Company when she won the role of "Victoria Page" in "The Red Shoes". After the film's success, she was much sought after for movies but she curtailed her career after her marriage to the broadcaster and writer Ludovic Kennedy. She did make a trip to Hollywood to make "The Story of Three Loves" with James Mason in 1953. Moira Shearer died in 2006 at the age of 80.
Her "Guardian" obituary by Mary Clarke:
Moira Shearer, who has died at the age of 80, was a ballerina of the Sadler's Wells (now Royal) Ballet in its first years at Covent Garden over whom only Margot Fonteyn took precedence. By starring in the Michael Powell and Emeric Pressburger film The Red Shoes (1948), she became, for a while, the best known dancer in Britain, and certainly in the United States.
As a result, she was able to popularise ballet at that time more than any of her colleagues, Fonteyn included. Even today, people of all ages admit being drawn to the ballet "because I saw The Red Shoes".
The success and enduring popularity of that film should not, however, overshadow a career that encompassed a comparatively brief, yet distinguished, sojourn in the world of classical ballet, as well as fine achievements as an actor, film star, lecturer, writer and speaker of poetry. Her other films were Powell and Pressburger's The Tales Of Hoffmann (1950) in which the quality of her dancing, as the doll Olympia, is probably best preserved; The Story Of Three Loves (1952); The Man Who Loved Redheads (1954); Michael Powell's controversial Peeping Tom (1960); and Terence Young's ballet film 1-2-3-4 ou Les Collants noirs (Black Tights, 1961) with choreography by Roland Petit.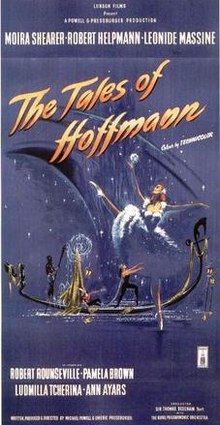 Born Moira Shearer King in Dunfermline, Fife, she was educated at Dunfermline high school, in Ndola, in what was then Northern Rhodesia, and at Bearsden Academy, in East Dunbartonshire. Although she had her first ballet lessons in Ndola, her training was essentially in Britain, first with Flora Fairbairn, then with the great pedagogue Nicholas Legat and, after his death in 1937, with his widow Nadine Nicolayeva.
She joined the Sadler's Well School in 1940, and a year later made her professional debut with Mona Inglesby's International Ballet. She was immediately noticed for her classic style and exceptional beauty – features of porcelain delicacy and flame-coloured hair. By 1942 she had joined the Sadler's Wells Ballet (then, during wartime, based at the New, now Albery, Theatre) and promotion came quickly.
Frederick Ashton cast her as Pride in his 1943 ballet The Quest, and Ninette de Valois chose her to create the role of the girl in the sparkling pas de trois, a small gem in the ballet Promenade, the same year. By 1944 she was a principal of the company, dancing a wide variety of roles, both classic and demi-caractère
But it was the move of the company to the Royal Opera House in 1946 that set the seal on Shearer's right to the ballerina title. In the opening production of The Sleeping Beauty, in the famous Oliver Messel designs, she followed Fonteyn and Pamela May in the role of Princess Aurora, and immediately won a huge following of her own. Among her admirers was Sacheverell Sitwell – her beauty and his unrequited passion is said to have inspired some of his Selected Poems of 1948.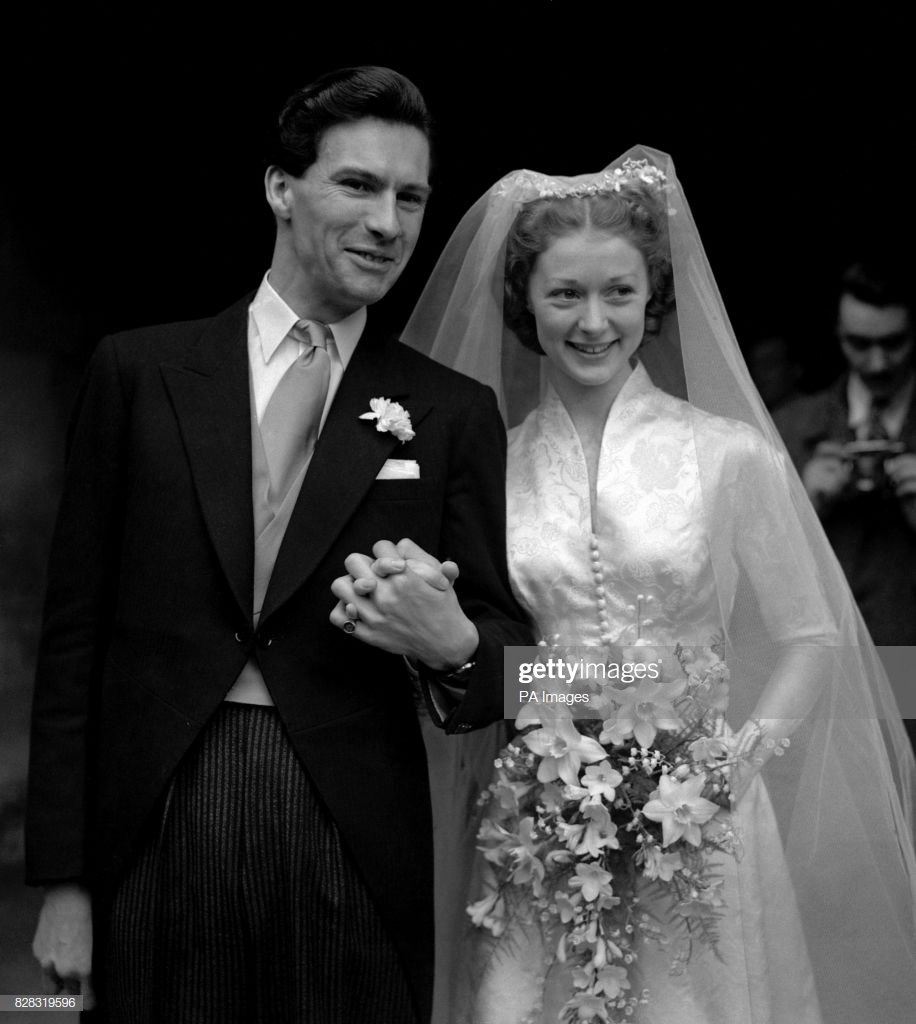 Shearer's first Aurora came early in March 1946, and in April she was to create, alongside Fonteyn and May, one of the three ballerina roles in Ashton's sublime Symphonic Variations, that plotless masterpiece for six dancers which is a celebration of the English style of classic dance. She also created the role of Cinderella in Ashton's version of the Prokofiev ballet, being chosen to replace the injured Fonteyn and thereby playing no small part in ensuring the success of Ashton's first full-evening work.
In addition to dancing Ashton ballets and in the classics, Shearer also experienced the challenge of working with Léonide Massine, when he came to Sadler's Wells in 1947 to stage or revive his most famous works. She was a can-can dancer with him in La Boutique Fantasque, a Jota dancer in The Three-cornered Hat, and created the role of the Aristocrat in his new version of Mam'zelle Angot.
An experience which left an even greater mark was working with George Balanchine when his Ballet Imperial, with the beautiful Eugene Berman designs, entered the Sadler's Wells repertory in 1950. Fonteyn was cast first for the ballerina role but it was Shearer, who followed her, whose speed of footwork came nearest to capturing Balanchine's virtuoso choreography. The short period of working with the choreographer left such lasting memories that, more than 30 years later, Shearer wrote Balletmaster: a Dancer's View of George Balanchine (1986).
In 1952, at the absurdly young age of 26, she became a guest artist with the Sadler's Wells Ballet, a prelude to her (almost) complete retirement from dancing. By now married to Ludovic Kennedy, and with a young child, she wanted to make a new career as an actor.
She toured as Sally Bowles in I Am A Camera and appeared as Titania (to Robert Helpmann's Oberon) in an Old Vic production of A Midsummer Night's Dream, first at the 1954 Edinburgh festival and then on tour in north America. In 1955 she joined the Bristol Old Vic, where she appeared, notably, as Shaw's Major Barbara. At the 1957 Edinburgh festival, and in a subsequent tour, she played opposite Anton Walbrook in Walter Hasenclever's A Man of Distinction, a collaboration remembered in theatrical memoirs for the total lack of sympathy, even of communication, between those two stars.
In 1977 she was back in the theatre as Madame Ranevskaya, in The Cherry Orchard at the Royal Lyceum in Edinburgh, and a year later was Judith Bliss in Hay Fever. In 1994 she played Juliana Bordereau in The Aspern Papers at the Citizens' Theatre, Glasgow. In 1987 she had returned to the ballet to create the role of Lowry's mother in Gillian Lynne's A Simple Man, made for BBC television to mark the centenary of the artist (played by Christopher Gable), which subsequently entered the repertory of Northern Ballet Theatre.
In 1973 she lectured on ballet history and Sergei Diaghilev in the US, as she also did regularly in England and Wales – and three times on the Queen Elizabeth II liner – and gave poetry and prose recitals, often with her husband. During the last years of her life, Shearer wrote book reviews (not just of dance books) for the Daily and Sunday Telegraph, which were immensely readable though not celebrated for their generosity towards authors. In 1998 she published a biography of Ellen Terry.
· She is survived by her husband, three daughters and a son. Moira Shearer King (Lady Kennedy), ballerina and actor, born January 17 1926; died January 31 2006
Her "Guardian" obituary can also be accessed on-line here.